Replenishing beaches from Glenelg to Kingston Park
Annual sand recycling is underway with sand being pumped to replenish beaches from Glenelg to Kingston Park.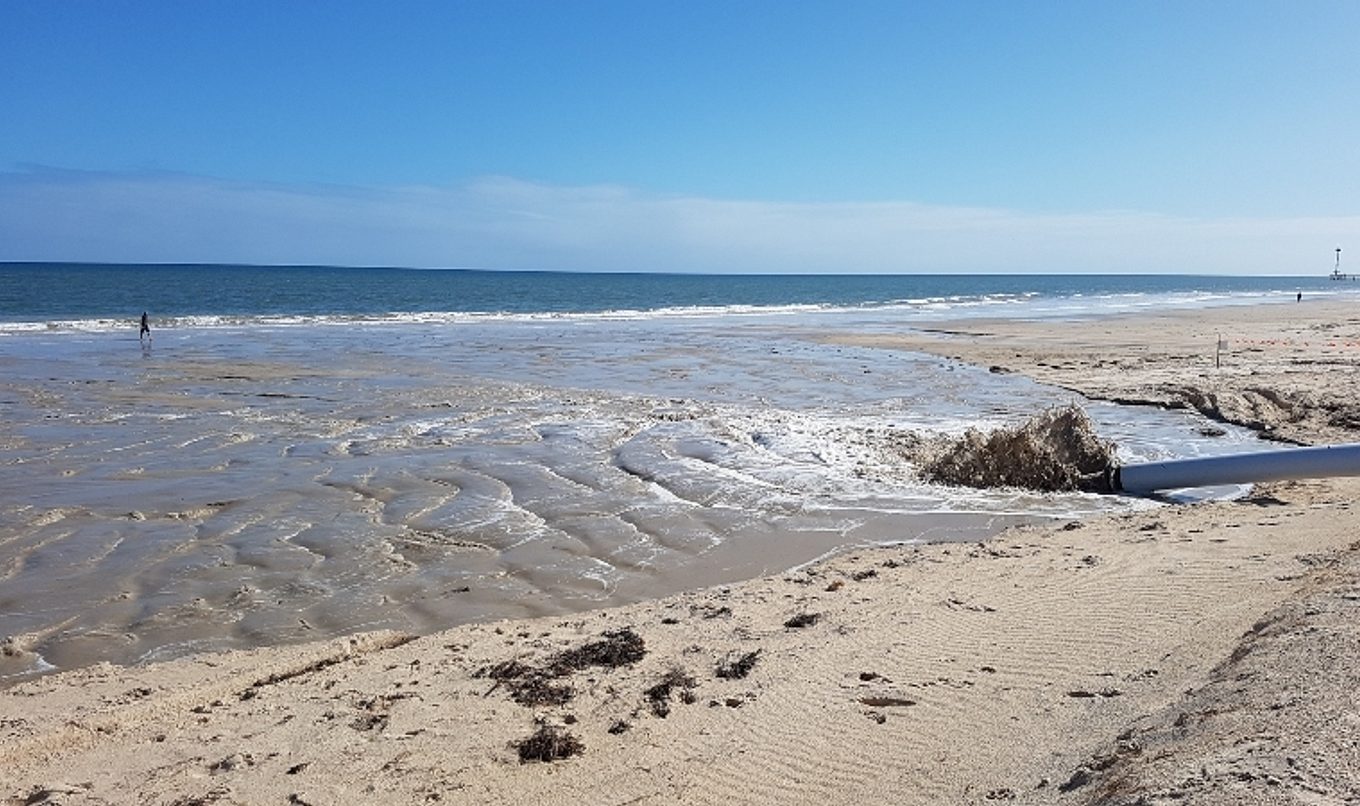 About 100,000 cubic metres (or 40 Olympic-sized swimming pools) of sand will be recycled from Glenelg to replenish the beaches between Kingston Park and Somerton Park until November 2019.
Department for Environment and Water (DEW) spokesperson Dr Murray Townsend said sand along Adelaide's coast naturally moves northward, driven by the wind and waves.
"The annual sand recycling ensures that the beaches remain in good condition," Dr Townsend said.
"The underground pipeline transfers a slurry of sand and seawater from Glenelg where sand is building up, to the eroding beaches further south.
"Without replenishing the beaches with sand, some of our favourite would soon be little more than rock and clay."
The annual sand recycling operation will be carried out between 7am and 7pm Monday to Saturday, weather permitting. The public should take care when in the area. Safety signage is in place.
The South Australian Government recently announced $48.4 million of funding over four years for Adelaide's metropolitan coast to deliver 500,000 cubic metres of extra new sand, on top of the annual works, as well as building a sand recycling pipeline from Semaphore to West Beach.
For more information go to the DEW coasts website.