Riverine Recovery Project achieves great things
Members of the Riverland and Murrayland communities celebrated the achievements of the Riverine Recovery Project (RRP) at an event in Renmark in late June 2019.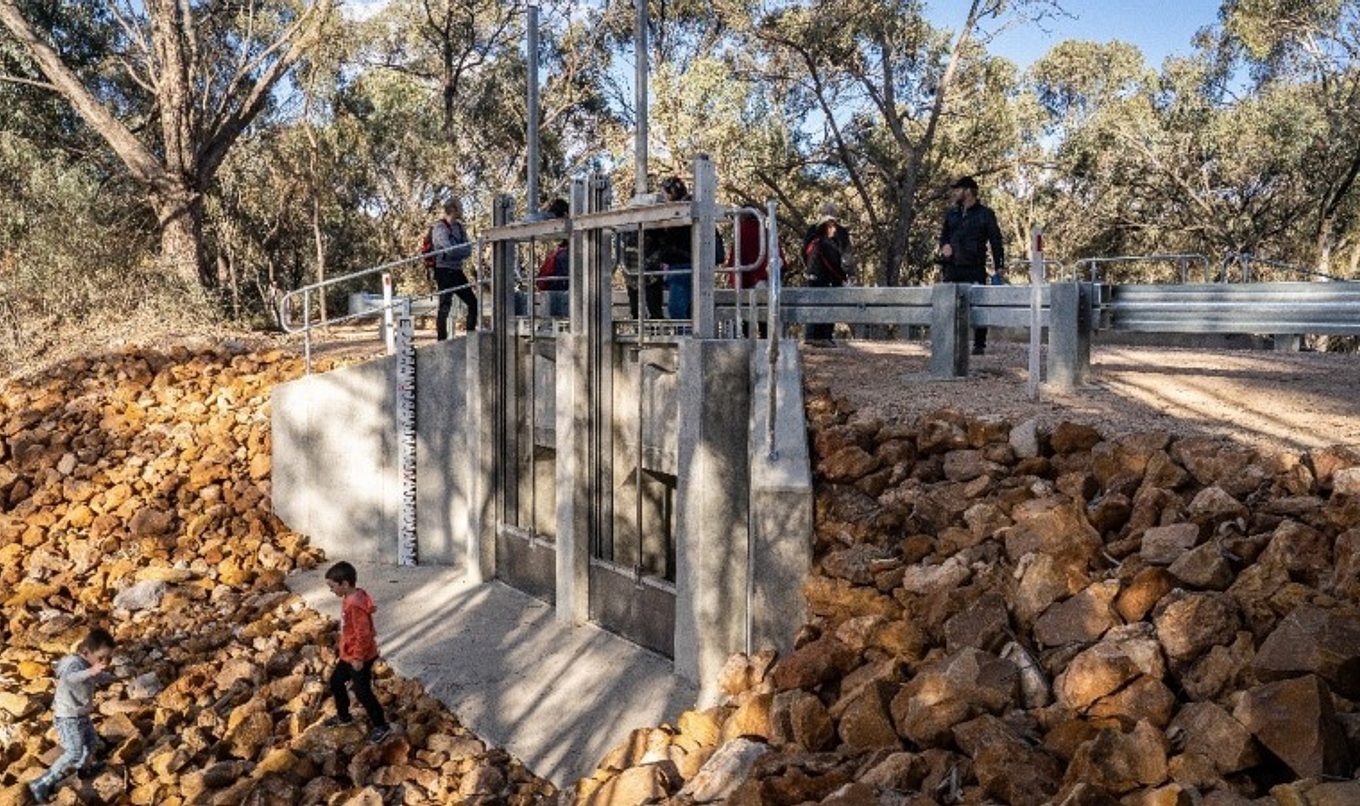 The project has resulted in long-term improvements to the health of the riverine environment between Wellington and the South Australian border with Victoria, which was heavily impacted by the Millennium Drought.
Riverine Recovery Project - Impact
Department for Environment and Water (DEW) RRP Project Leader Dr Glenn Shimmin said it was important to celebrate the many and varied achievements of the project.
"The Riverine Recovery Project has seen huge improvements to some of the wetlands and floodplains that were actively managed and targeted including Yatco Lagoon, Sugar Shack, Katarapko Floodplain and the Pike Floodplain," Dr Shimmin said.
"These are ecologically important sites, but also great for attracting visitors to the region.
"This work has also created an opportunity for us to work collaboratively with Traditional Owners– in partnership with local government, community groups and landholders, discuss wetland values and work towards a common goal – a healthy River Murray."
The aim of the Riverine Recovery Project was to improve the river's health and the resilience of its wetlands, floodplains and backwaters, not just for the duration of the project but into the future.
"The infrastructure installed during the project will enable us to mimic more natural wetting and drying cycles in our wetlands and floodplains," Dr Shimmin said.
"The raising and lowering of river levels at a number of locks and weirs will also help us to continue to vary water levels and benefit the ecology within those river reaches.
"We've already seen that the extensive work at Katarapko and Pike Floodplains has increased fish passage and flow through waterways and wetlands, which leads to improved water quality and connectivity with the river channel and supports the recovery of flora and fauna.
"Although this project has come to completion, it will leave a remarkable legacy on the region.
"The infrastructure will remain in operation, the learning tools will be available to schools and the trails and signage will continue to create a deeper connection to this environment."
The Riverine Recovery Project has been a $98 million dollar investment, funded by the Australian and South Australian Governments, and implemented in South Australia by DEW.
The project has delivered on South Australia's commitment to the Murray-Darling Basin Plan. It has had direct environmental benefits to wetlands and floodplains along the South Australian River Murray and enabled the return of valuable environmental water savings to the Commonwealth for environmental purposes.
It has boosted the ecological health of wetlands through the re-introduction of more variable wetting and drying cycles, while improving the availability of water for the environment by reducing evaporation.
The project was also recently the recipient of its second Environment Award at the Water Industry Association's, Smart Water awards, highlighting the high regard this project is held in.