Pop-up mountain bike hub for Cobbler Creek Recreation Park
A pop-up mountain bike hub will be operating in Cobbler Creek Recreation Park in Adelaide's northern suburbs just in time for the July school holidays.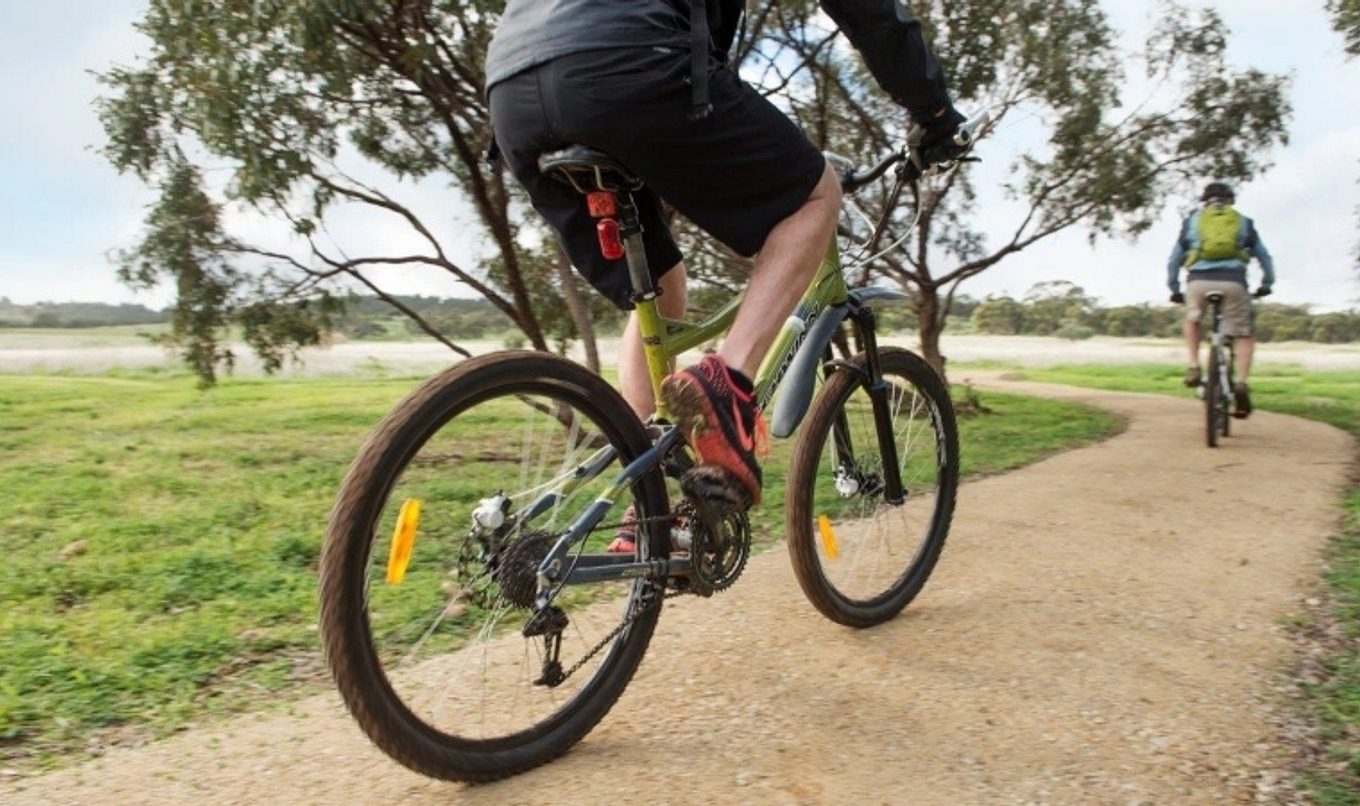 'Bike About Mountain Bike Tours' is behind the latest nature-based tourism (NBT) venture in South Australia. The company's venture has emerged from the State Government's New Business Opportunities initiative.
Woodside-based Bike About has been providing cycling tours and bike hire services since 1995 to Adelaide, the Adelaide Hills, Barossa Valley, Kangaroo Island and Flinders Ranges and has twice been a finalist in the South Australian Tourism Awards.
Bike About owner operator Jack Young said the company will offer mountain bikes for hire, mountain bike riding skill sessions, bike servicing and birthday party packages in Cobbler Creek Recreation Park, initially during school holidays and on weekends.
"We'll be operating from near the new Kites and Kestrels playground and the 'Pump Track' and our venture will be low impact and family friendly," Mr Young said.
"We've held some initial discussions with the Friends of Cobbler Creek Recreation Park and the group is very supportive of our business venture.
"Initially we'll have about 20 mountain bikes available for hire, catering for children and young people aged from around 8 to 15 years.
"Our services will be great for visitors wanting to try out the park's existing bike trails – catering for beginners through to advanced riders - and there's also the Pump Track where kids can test out their skills on a series of bike jumps."
Matt Johnson from the Department for Environment and Water said the pop-up mountain bike hub will be a great addition to the park.
"The State Government made a significant investment in Cobbler Creek Recreation Park in 2016 which resulted in the new raptor-themed adventure playground, bike trails, and barbecue and picnic facilities," Mr Johnson said.
"Since then the park's been a popular destination for families, and we expect it will become even more popular with the introduction of Bike About's services.
"People from all over Adelaide flock to Cobbler Creek, but it is especially convenient for northern suburbs residents.
"The park has a great network of trails which are ideally suited to people wanting to learn to ride mountain bikes in a safe, accessible way. Some of the trails are shared use, where riders are required to give way to walkers, and this is working well.
"Bike About's pop-up bike hub is in keeping with the State Government's commitment to provide ecologically sensitive development in parks and is also in step with South Australia's National Park objectives."
Cobbler Creek Recreation Park is 19km north of Adelaide's CBD, and can be explored by bike or on foot via a 17km network of shared-use sustainable trails.