SA partners with California for researching Ediacaran fossils
The South Australian Government has partnered with a Californian university to ensure the Flinders Ranges' Ediacaran fossils remain at the forefront of science in the origins of animal life on earth.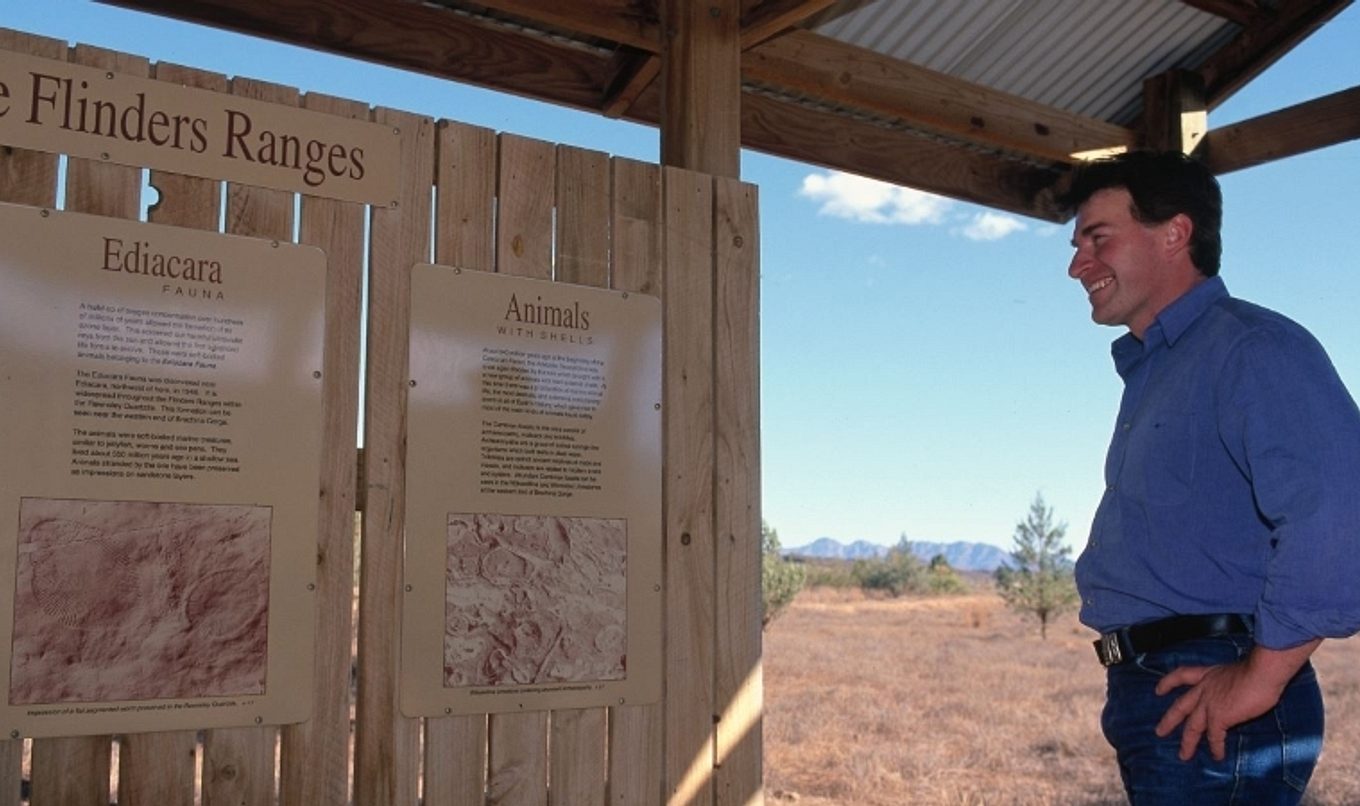 The University of California, Riverside has been carrying out Ediacaran fossil research at Nilpena Station in the Flinders Ranges for the last 20 years.
With the land becoming a national park in the near future, this formalised partnership will ensure the university's continued presence at the site to support the management of the fossils into the future.
Ediacaran fossils tell us much about how the planet and life have evolved, they preserve snapshots of the seafloor as animal life unfolded some 500 million years ago.
The University of California, Riverside has played a central role in the preservation of the site as it exists today and in continuing to explore the Ediacaran fossils for clues to our planet's history.
University of California, Riverside Chancellor Kim A. Wilcox said that the university is honoured to help inform the future of research and conservation at this historic site.
"The university shares the South Australian Government's desire to maintain Nilpena Station for future generations of students and scientists," Mr Wilcox said.
A Memorandum of Understanding (MOU) was signed on 23 July 2019 between the South Australian Premier and Chancellor of the University of California, Riverside.