Wildlife welcomes wetland water
Photo monitoring along the River Murray has captured local wildlife flourishing across the Riverland floodplains.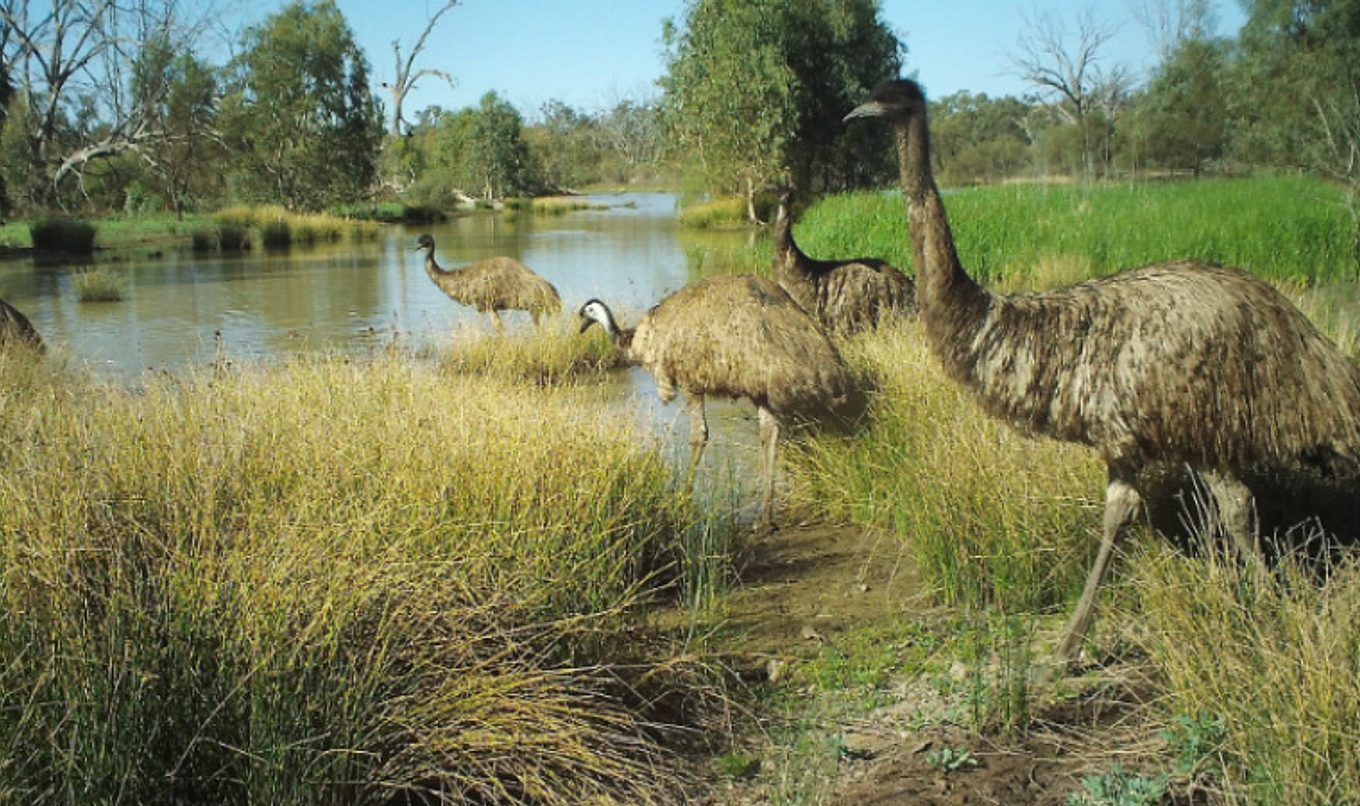 Weir pool manipulation, which is the raising and lowering of water levels, was carried out between May and November last year at Lock 2 (Taylorville), Lock 5 (Renmark) and Lock 6 (Murtho).
Department for Environment and Water (DEW) water resource operations manager Jarrod Eaton said weir pool manipulation helps improve the health, resilience and biodiversity of the local riverine environment, and is another way that South Australia is contributing to the Murray-Darling Basin Plan.
"Changing the water level in the river encourages growth and breeding in the lifecycle of many living organisms and increases the diversity of vegetation, which explains why we are seeing a variety of native animals visiting the wetlands," Mr Eaton said.
Natural Resources South Australian Murray-Darling Basin (SAMDB) project officer Sam Hardy said the floodplain and wetlands team have been assisting in monitoring the way plants and animals respond to the raising and lowering of water levels.
"To track the ecosystem response to changing water levels, the team installed time-lapse monitoring cameras at Templeton wetland situated in the Lock 5 reach," Mr Hardy said.
"The cameras showed positive floodplain vegetation growth and a diverse range of waterbird species inhabiting the wetlands."
"The monitoring cameras captured some unexpected sights including a couple of play-fighting kangaroos, a group of black-tailed native-hens using the wetland as a racetrack and a mob of interested emus."
The weir pool manipulation program is coordinated by DEW, in partnership with SA Water. Water for the environment is provided by the Commonwealth Environmental Water Holder.
This project is supported by the South Australian Murray-Darling Basin Natural Resources Management Board through funding from the Australian Government's National Landcare Program and the NRM levies.