Improving SA's waterbird habitats
There was an unusual occurrence recently when Natural Resources SAMDB floodplains and wetlands team were monitoring photopoint images.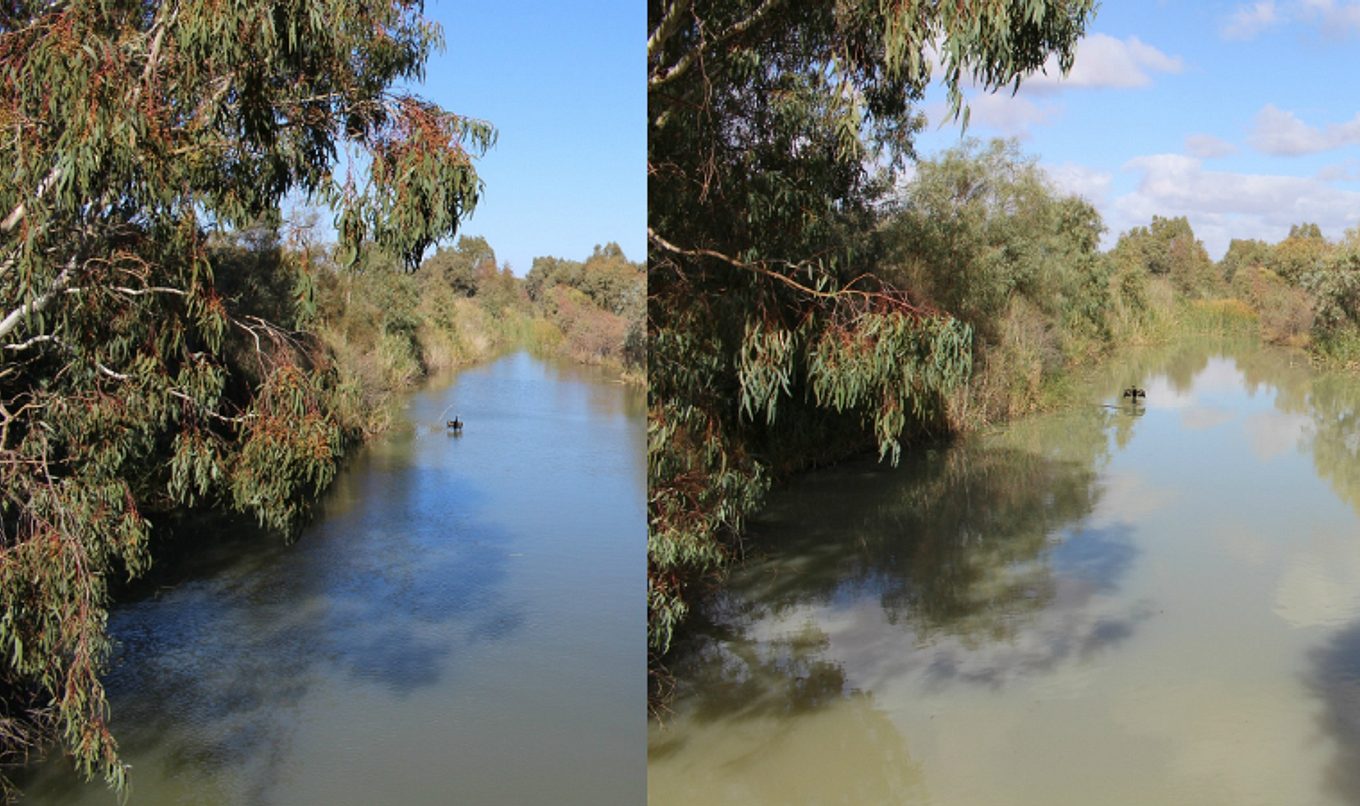 Take a look at the first two photos, can you spot the difference? Is there anything the same?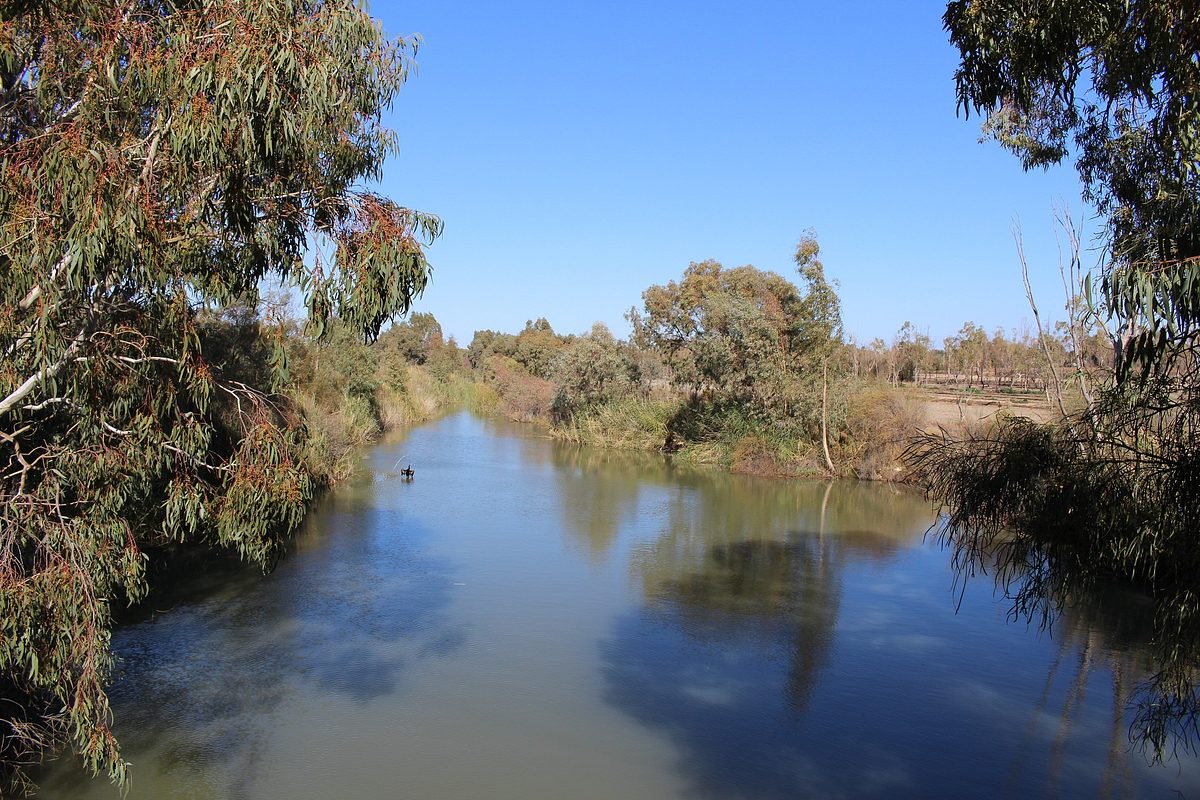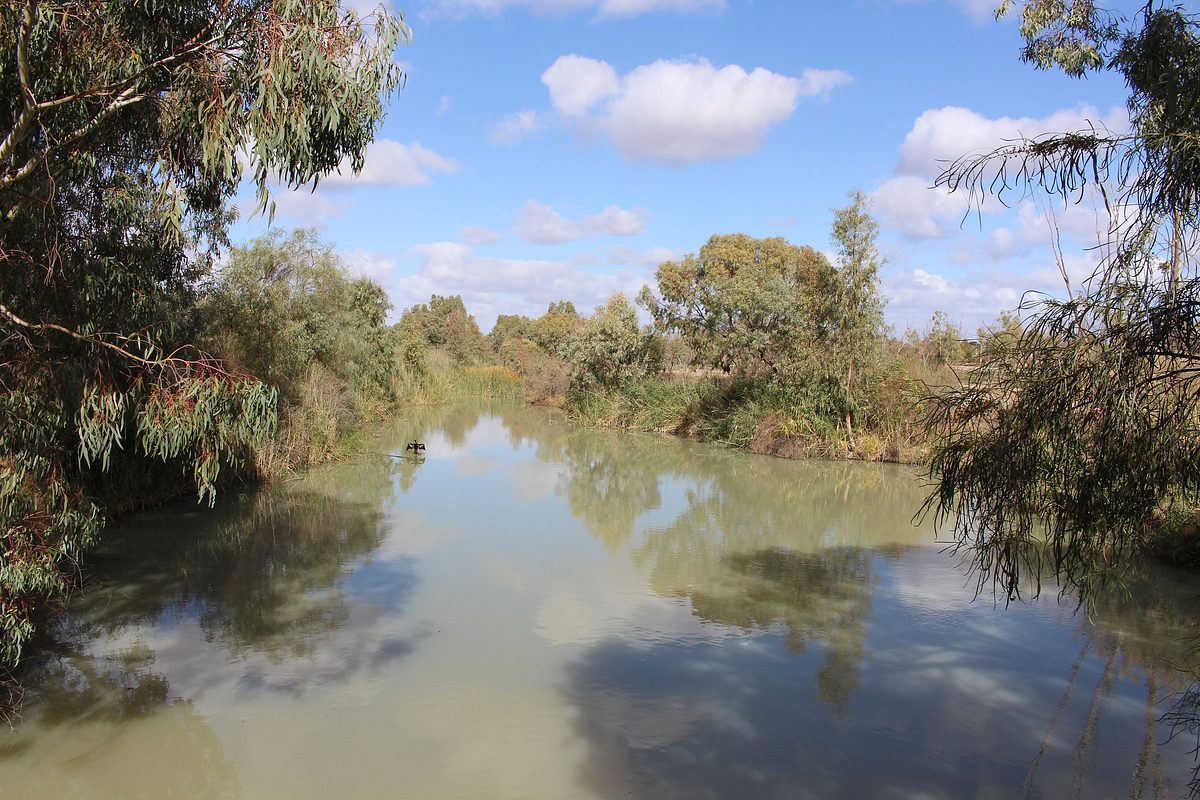 "You've heard the saying a picture is worth a thousand words, well in this case, it's spot on, these images clearly show a vast improvement in vegetation health at the monitoring location compared to the third photo (below) which was taken in December 2011," he said.
"It seems like the Australasian darter (Anhinga novaehollandiae) captured on camera twice in the same place during photopoint monitoring, is also appreciating the improved conditions within Bookmark Creek, and is likely to be the same bird who has chosen to make the creek his home base.
"Darters, like us, are creatures of habit and they have their favourite places to rest where they often dry their wings after fishing. Darters are also very territorial, and if conditions are right will remain in the same area for life.
"Photopoint monitoring is carried out regularly to provide valuable information and record changes across a landscape throughout time," he said.
Bookmark Creek flows around the western edge of the Renmark Township and is part of the cluster of wetlands and creeks that extend the Riverland Ramsar site.
The creek is an eight kilometre anabranch system which bypasses Lock 5 and connects the Lock 5 and Lock 4 weir pools.
In the past, Bookmark Creek was used as an irrigation reservoir, and later as an irrigation disposal channel.
A regulating structure was later installed at the top of Bookmark Creek to help manage weir pool 5 water levels, reducing both flows into the creek and the connectivity of the system.
These reduced flows, combined with its use as a salt disposal basin, adversely impacted on the creek and associated Bookmark Creek Wetland.
As a result, there has been an accumulation of salt in the system, a decline in tree and vegetation health, and a reduction in the abundance and diversity of aquatic and terrestrial species in the area, including waterbirds.
Since 2010, Bookmark Creek has received water from the Commonwealth Environmental Water Holder and the State's Environmental Water Reserve, which has allowed it to remain connected and flowing for the past nine years.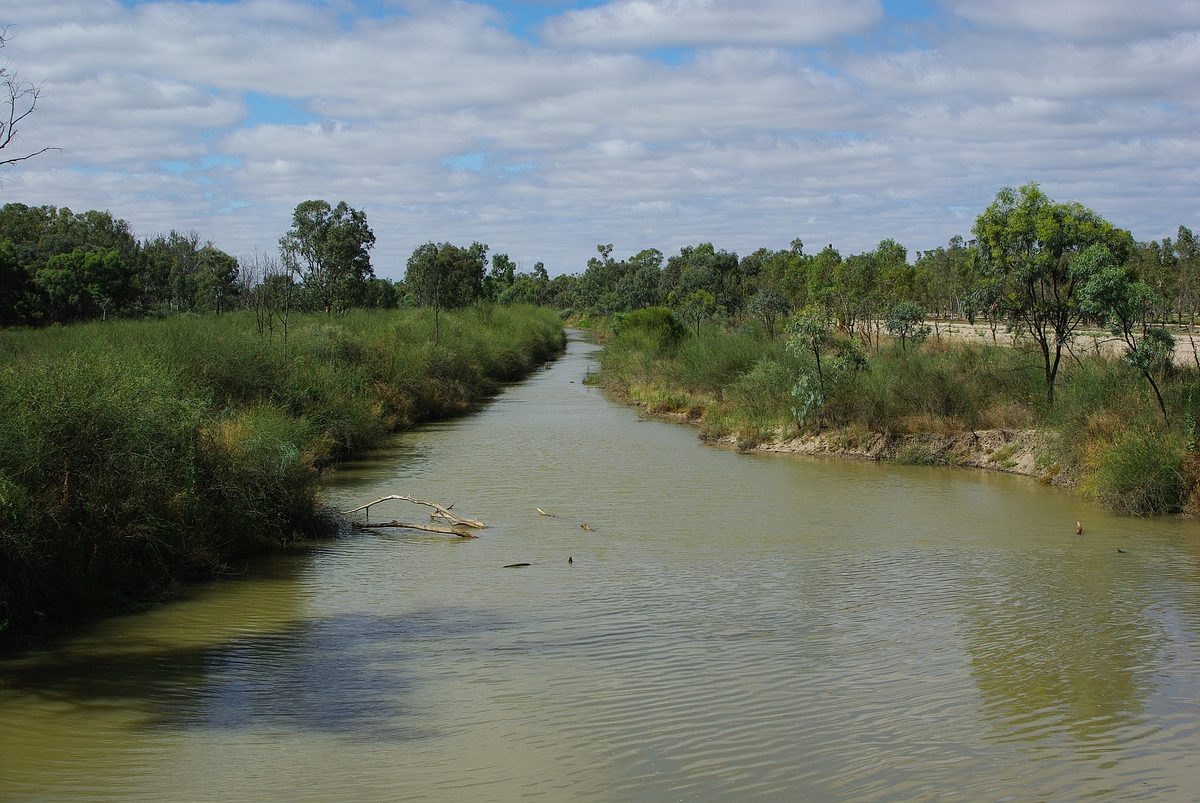 This water for the environment has contributed to a vast improvement in the condition of the creek; from a dry and salty irrigation disposal site to a healthier, fast flowing creek habitat.
Photo monitoring at Bookmark Creek over the last decade shows the excellent tree and vegetation response to increased flows through the creek.
As the creek continues to recover, wetland monitoring by the Natural Resources SAMDB floodplains and wetlands team, in conjunction with members of Renmark Paringa Landcare and the Bookmark Creek Action Group, has found a noticeable increase in native fish, frog, and waterbird species in the area, including Australasian darters.
This project is supported by the South Australian Murray-Darling Basin Natural Resources Management Board through funding from the Australian Government's National Landcare Program and NRM levies.
The Australasian darter (Anhinga novaehollandiae)
The Australasian darter, pictured with its wings outstretched, is an adult male fish-eating waterbird species. Male birds are dark brownish black all over, while females and juvenile birds have a paler chest and neck.
Australasian darters swim low in the water with only their long sinuous necks protruding above the water's surface, hence the common name of 'snake bird'.
Darters forage by diving to depths of about 60 centimetres and impaling fish with their sharp, spear-like beaks.
Small fish are usually swallowed underwater, but larger ones are brought to the surface, where they are flicked off the bill, sometimes into the air, and swallowed head-first.
Australasian darter breeding is usually late spring and early summer in South Australia but can be affected by water flows, their nest is typically a platform of sticks and reeds in a tree, usually around two metres above water level.