Swamp helps lily to bloom
To some, they may look like quagmires or bogs, but to others wetlands are known as the lungs of the River.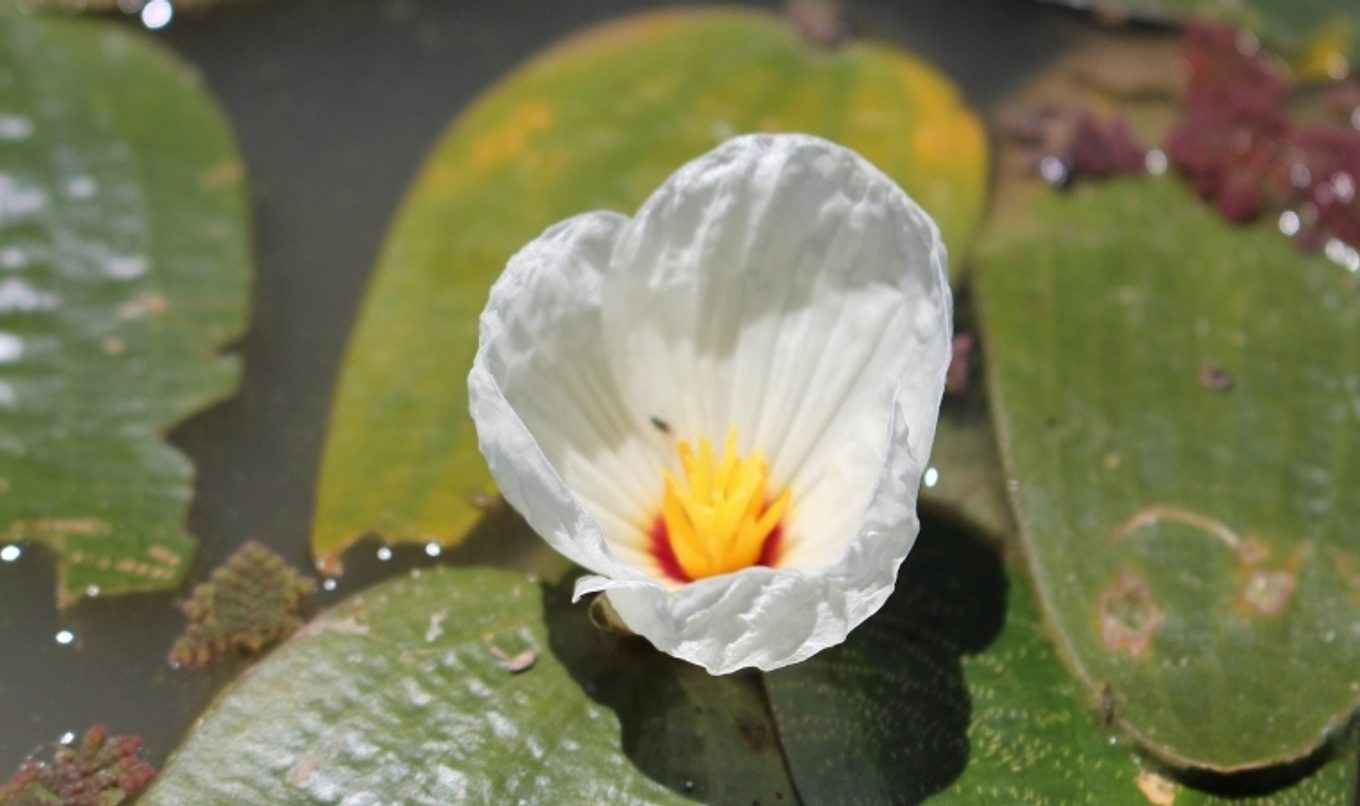 When wetland conditions are right, aquatic plants and animals thrive as they burst into their lifecycles.
Recently large clusters of swamp lily (Ottelia ovalifolia) have been spotted in Pilby Creek in the Riverland, by the Natural Resources SA Murray–Darling Basin (SAMDB) Floodplain and Wetland team.
SAMDB Floodplains and Wetlands Officer Sam Hardy said it was very exciting to come across these swamp lily clusters during regular wetland monitoring, as the plant is listed as rare in South Australia and is a lovely addition to the wetland.
"We think the growth of the lily was assisted by improved water quality from regular wetting and drying of the wetlands, exclusion of mature carp achieved through use of carp screens, together with elevated water conditions from the recent operation of the Chowilla Regulator, Mr Hardy said.
"These factors have all helped to create better growing conditions."
The swamp lily is an attractive floating annual aquatic plant that lives in water up to one metre deep, and has creamy white to pale pink solitary flowers with three petals and a dark red base.
The Natural Resources SAMDB Floodplains and Wetlands team, together with volunteers, monitor local wetlands.
Information gathered provides essential knowledge about how to best manage individual wetlands so that important species like the swamp lily can recover.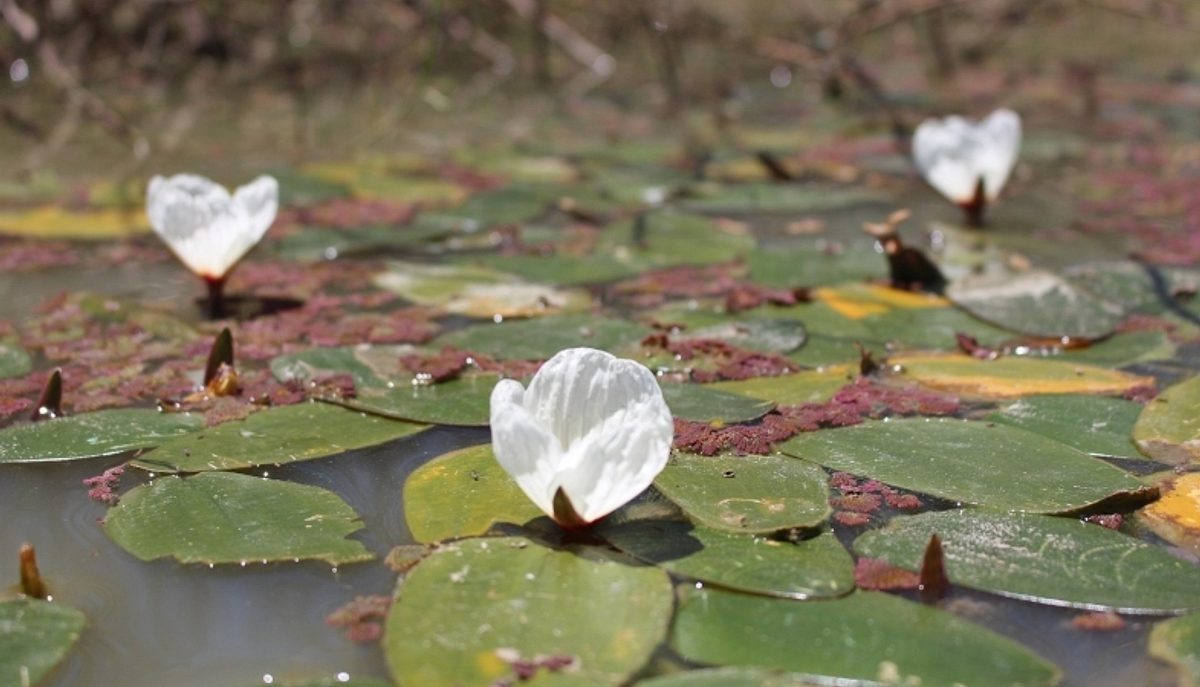 "Wetlands are a crucial part of our natural environment helping to enhance water quality and flood control while providing important habitat for native fish, frogs, birds, and terrestrial and aquatic plant species," Mr Hardy said.
"Protecting and correctly managing these biologically unique ecosystems will help to sustain the long-term recovery of wetlands that are nationally and internationally significant in the SA Murray-Darling Basin."
This project is supported by the South Murray-Darling Basin Natural Resources Management Board through funding from the Australian Government's National Landcare Program and NRM levies.
This project is also supported by The Living Murray initiative of the Murray-Darling Basin Authority. The Living Murray is a joint initiative funded by the New South Wales, Victorian, South Australian, Australian Capital Territory and Commonwealth governments, coordinated by the Murray–Darling Basin Authority.