4WD club volunteers turn out in droves at Ngarkat
A record 63 volunteers from nine SA Four Wheel Drive clubs volunteered at a two-day working bee at Ngarkat Conservation Park recently.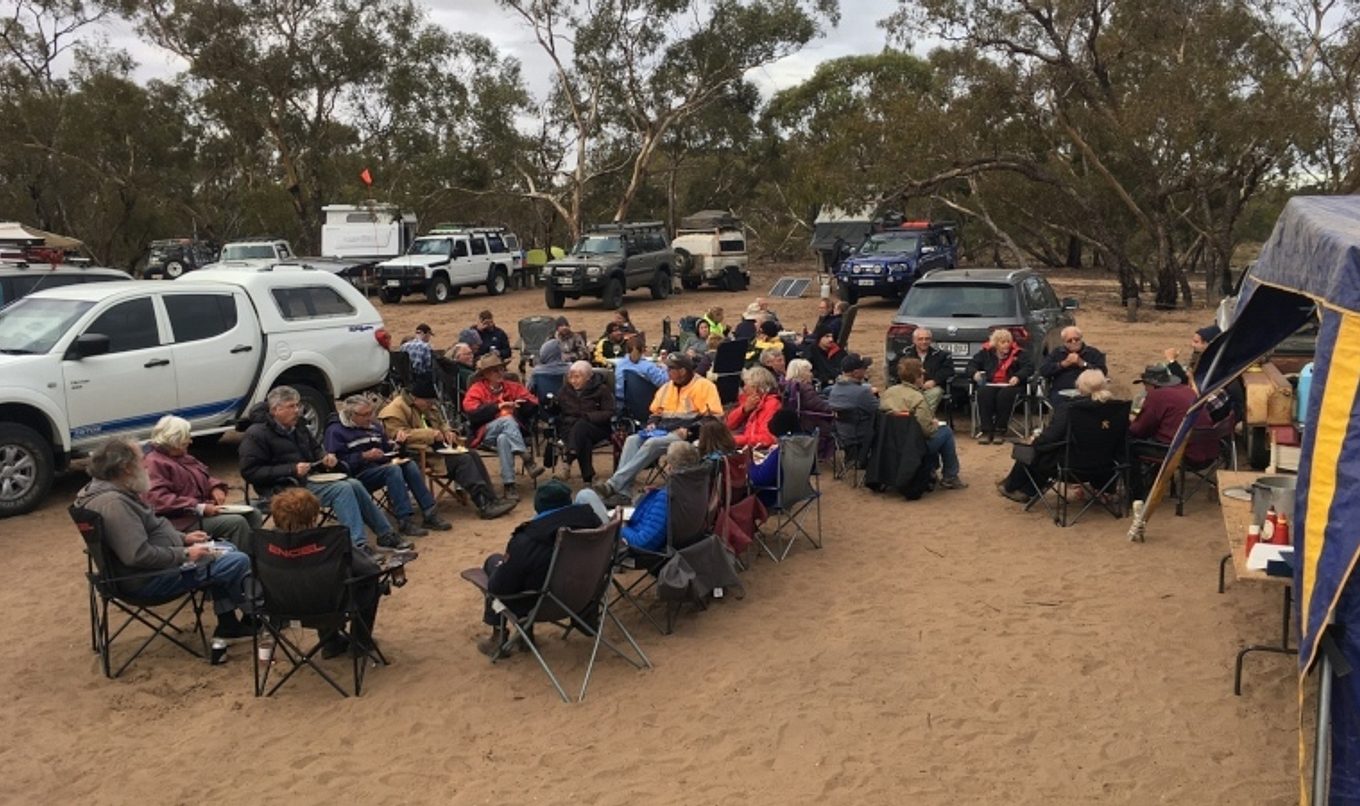 Department for Environment and Water Senior Ranger Rebecca Pudney said the annual volunteer working bee helps the department maintain the Border Track inside the park.
"Each year members of Four Wheel Drive South Australia (4WDSA) donate more than 500 hours to ensure the Border Track is in peak condition before being reopened to the public. This year the response was exceptional, with volunteers providing more than 860 hours," Ms Pudney said.
"Volunteers undertook a variety of tasks, including repairing bollards, installing new signs, picking up rubbish, trimming walking tracks and re-designing campsites.
"It was fantastic to see such a large number of volunteers who were so enthusiastic about maintaining these iconic and fragile tracks.
Ms Pudney said the volunteers' hard work is vital to the management of the Border Track and the park.
"The partnership with the 4WD clubs has been going for more than 20 years and we really value this collaborative support.
"The Border Track stretches across 50 kilometres of spectacular scenery through the sandy dunes of Ngarkat Conservation Park and is well worth a visit," Ms Pudney added.
Visitors to the park are encouraged to:
drive responsibly and to the condition of the tracks
stay on designated tracks
respect the tracks that volunteers have worked to maintain
reduce tyre pressures
travel slowly
travel in pairs
book online before visiting
obey road signs.
Click the link for information about Ngarkat Conservation Park and the Border Track or phone: 08 8576 3400.