Glamping proposed for Lincoln National Park
If glamping is more your thing than camping, you may be interested to know that a glamping proposal is being considered for Lincoln National Park.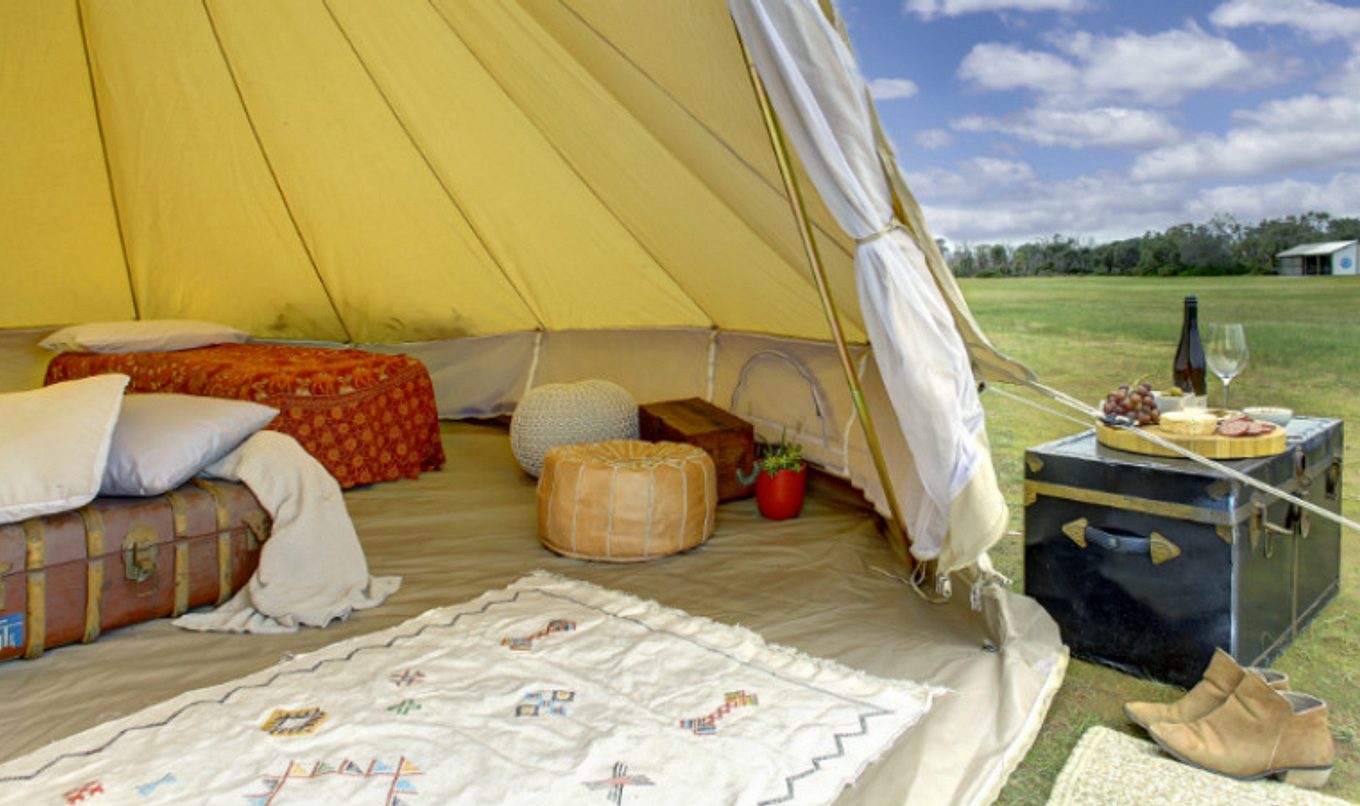 The Department for Environment and Water is presently considering a proposal from Port Lincoln-based glamping business Kata & Belle to provide glamping facilities at the Donington Beach and September Beach campsites, as well as managing Donington Cottage.
The plan has emerged as a result of the department seeking proposals for Nature-Based Tourism and New Business Opportunities in a number of parks, gardens and heritage places in late 2017.
Kata & Belle want to make Donington Beach a glamping campground, initially with only a few glamping sites to test the concept, with a view to adding more campsites in future years.
It's proposed that Donington Cottage will also be managed by Kata & Belle and September Beach will have two designated glamping camp sites managed by the business.
General camping will continue to be available at the other 10 September Beach sites. Additional glamping sites may also be used at September Beach for short-term use if there is demand.
DEW Economic and Sustainable Development spokesperson Matt Johnson said the department is pursuing nature based tourism opportunities in partnership with the private sector where appropriate, with a view to tapping expertise and improving guest experiences in national parks.
"Our approach is to consult with the community, the people who enjoy parks, as well as the people who volunteer in them, such as Friends of Parks," he said.
"One of the key levers we have to drive tourism in South Australia is our nature offering - wild places and wildlife. But this needs to be pursued carefully with proper assessment and management of impacts to ensure we're not damaging the natural environments that people love and care for."
The proposal complies with the park management plan and the department is now seeking the views of other stakeholders and the community in order to consider their needs before works begin.
For more information or to provide feedback on the proposal visit www.parks.sa.gov.au/nature-based-tourism-proposals