A disused dam in the Northern Flinders Ranges is once again offering a lifeline to communities in the region.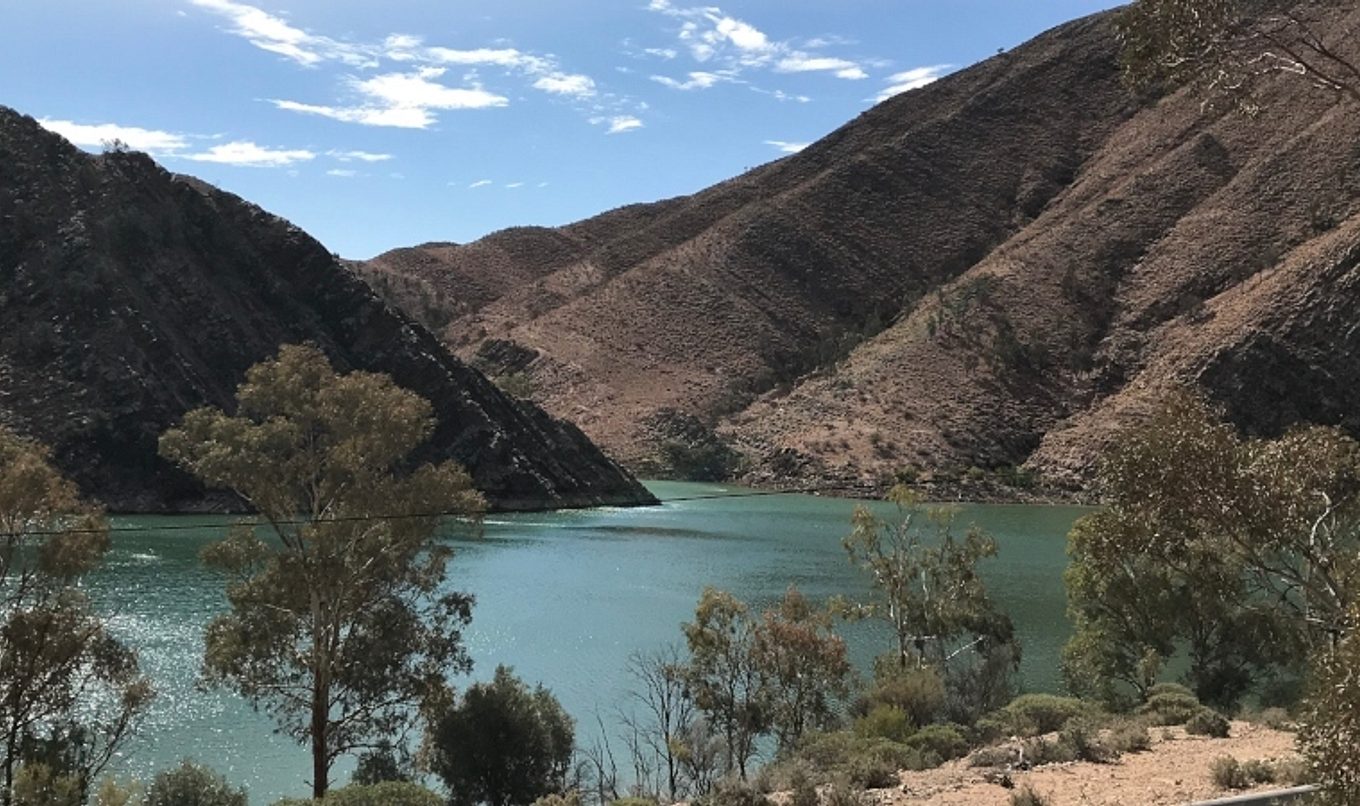 Located 4kms south of the Leigh Creek township, Aroona Dam was once the key water source for the former coal mining town. The dam is no longer used as a water supply, with an alternative source in place, but it remains an important recreation space.
The dam has been open for fishing since 2018 due to anecdotal evidence of fish once being caught there. From 1 April 2019, it will offer new tourism opportunities to Leigh Creek and the region, when for the first time it will be open to non-motorised watercraft such as kayaks and canoes.
The opening of the dam to non-motorised watercraft as well as recreational fishing will provide a new and unique visitor experience for the region, and will attract visitors to the Flinders Ranges to base themselves in the town.
Former coal mine operator Flinders Power has partnered with the Department for Environment and Water (DEW) to make the new activities possible, assisting with funding to stock the dam with fish as well as providing a floating safety barrier behind the dam wall. Signs to manage risk and facilitate on-water access for kayaks and canoes have also been installed.
DEW has also worked with RecFish SA to create a future, high quality fishing experience. Ten thousand Murray Cod and 20,000 Golden Perch (yellow belly) fingerlings were released into the Dam in late February and are expected to take just two years to grow to a good size.
The guidelines around fishing are still to be finalised and include consideration of whether the Dam will be a catch and release site or a limited take zone.