Fish survey reveals absence of Yarra Pygmy Perch
An extensive fish survey in the Lower Lakes area has confirmed the region is a hotspot for native freshwater fish, apart from one unique species.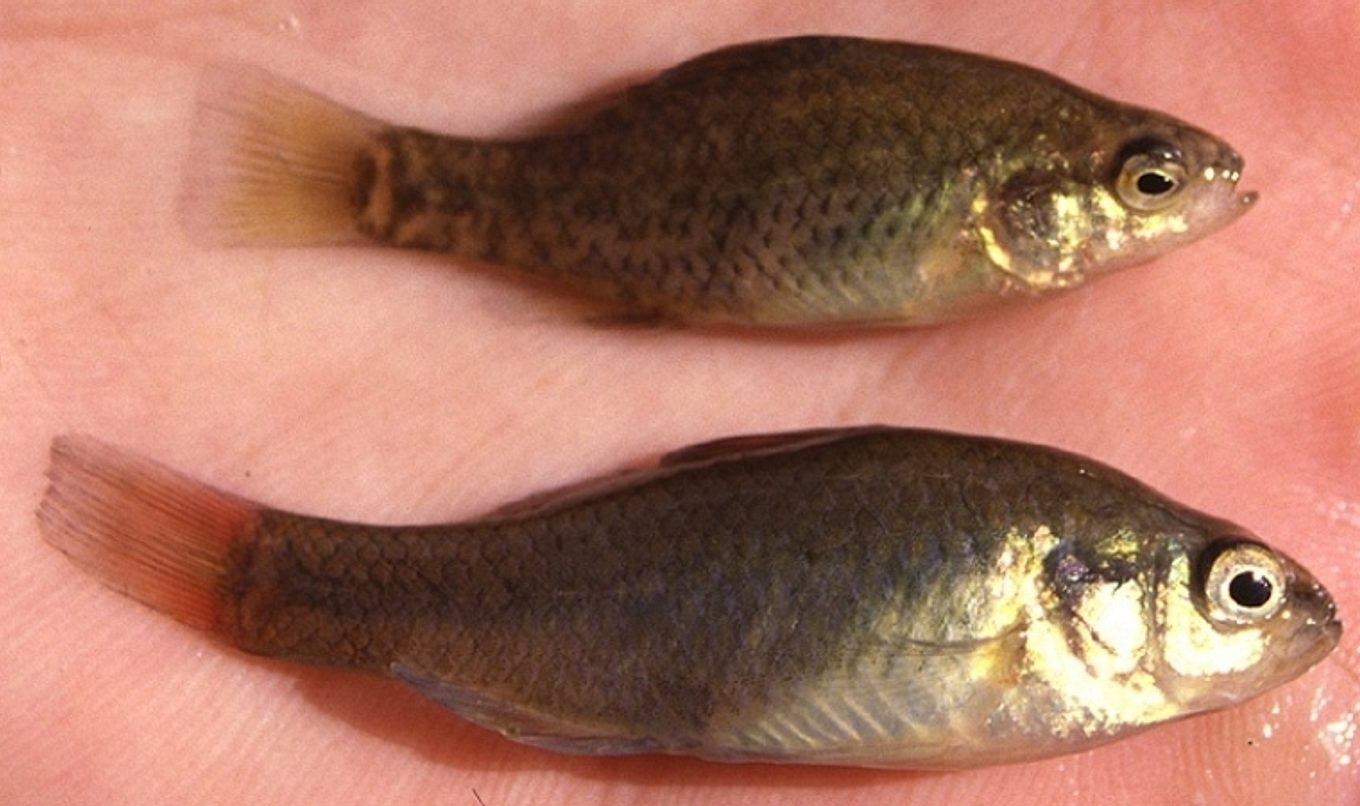 Department for Environment and Water Wetland management officer Kate Mason said the survey has revealed that Southern Pygmy Perch and Congolli are thriving, but there is an absence of the threatened Yarra Pygmy Perch.
"We had hoped to detect the Yarra Pygmy Perch, a small-bodied native fish which has not been recorded in the wild for more than a decade, with the exception of stocked fish that were recaptured in 2015," Ms Mason said.
"This freshwater fish was once abundant in wetlands fringing Lake Alexandrina, which is the only location it occurs in the Murray-Darling Basin.
"That changed during the Millennium Drought, when the last of the wild Yarra Pygmy Perch was found in February 2008, shortly before key habitats deteriorated or dried out completely."
A number of fish were rescued from the wild at the start of the drought to ensure populations could be maintained.
Captive-bred Yarra Pygmy Perch were released back into the wild but they failed to establish self-sustaining populations.
Ms Mason said fortunately there are some backup populations, but these will need to be expanded to meet the need for future reintroductions back into the wild.
"It will take a sustained effort by many people, but the Department for Environment and Water is investing in conservation and recovery efforts for this important species," she said.
Recently, the department committed funds for urgent works to help secure remaining fish populations, and will work in partnership with Nature Glenelg Trust, Flinders University and Natural Resources SA Murray-Darling Basin.
This includes increasing Yarra Pygmy Perch populations at backup sites and looking at the genetics of the remaining fish in an effort to improve recovery efforts long-term.
Annual monitoring of Yarra Pygmy Perch is funded by the Murray-Darling Basin Authority's The Living Murray initiative which is in turn funded by the New South Wales, Victorian, South Australian, Australian Capital Territory and Commonwealth Governments.
Extensive sampling efforts in 2018 have been co-funded by the MDBA and the Commonwealth Environmental Water Office within the Department of Environment and Energy.