New generation of black bream appearing in the Coorong
Recent data show signs that a healthy new generation of black bream, an iconic estuarine fish, is continuing to survive and grow in the Coorong thanks to the delivery of water for the environment.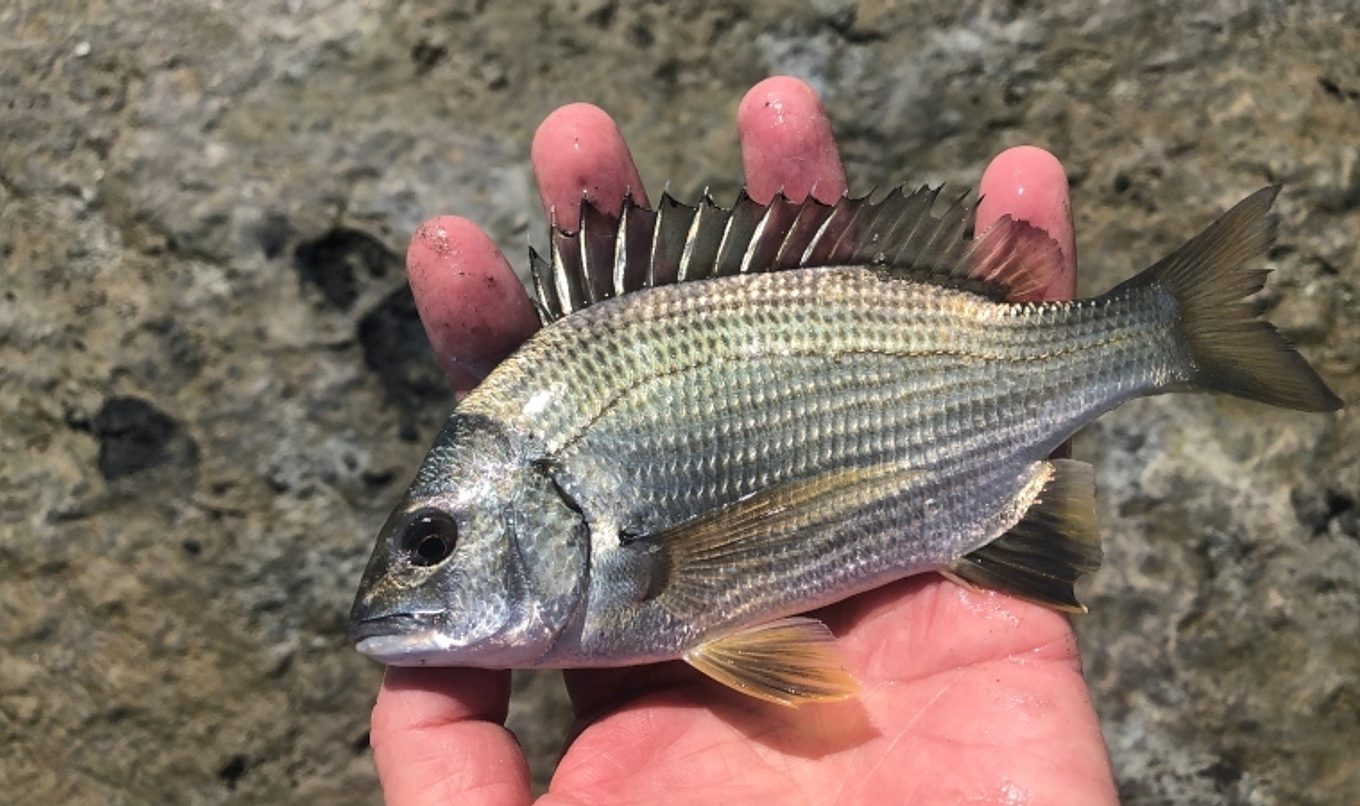 Researchers from PIRSA's South Australian Research and Development Institute (SARDI) detected last year's cohort of black bream in good numbers as part of a fish monitoring program in March.
Department for Environment and Water (DEW) Icon Site Coordinator Rebecca Turner said that these fish were spawned and recruited in summer 2017-18 as a result of environmental flows.
"The population of black bream in the Coorong is severely depleted, so seeing successful new recruits coming through is very exciting," Ms Turner said.
"As part of the Murray–Darling Basin Plan, water for the environment has been delivered to the Lower Lakes and Coorong for a number of years to support our native plant and animal communities. This is a great example of the Basin Plan in action.
"This water, provided by the Commonwealth Environmental Water Holder and The Living Murray, is a critical element in restoring the river system's long-term health."
Over the past two years, flows over the barrages in spring and summer have been managed to create a salt wedge, which is an area where freshwater sits above salt water, and this is needed to keep the eggs and larvae of black bream buoyant.
The flows could also help provide food resources for larval fish to develop and grow into fingerlings.
PIRSA SARDI project leader Associate Professor Qifeng Ye said the black bream sampled in late March were mostly one year olds, and this indicates that water for the environment contributes to providing suitable nursery conditions in the Murray estuary for growth and survival.
"Water for the environment can be delivered to support barrage releases in a way to generate suitable water flows to promote breeding success of black bream, which over time should support recovery of the population in the Coorong," Associate Professor Ye said.
"While these bream are still small and will take a few years before they are reproductively mature, seeing this cohort of fish survive their first year of life is still an extremely positive outcome.
"This is a fantastic result for recreational and commercial fishers as the black beam is a popular species with the local fishing community.
"The findings demonstrate the importance of continued flows from the River Murray to the Coorong to support the recruitment of key estuarine fish species."
Commercial fishermen are also reporting that the one year old black bream are widespread throughout the entire North Lagoon of the Coorong.
Black bream are a hardy species that are common in most estuaries across southern Australia.
Monitoring of black bream was funded by The Living Murray and the Commonwealth Environmental Water Holder. The Living Murray is a joint initiative of the South Australian, New South Wales, Victorian, Australian Capital Territory and Commonwealth governments, and coordinated by the Murray–Darling Basin Authority.