Landholder fined for failing to control Wild Artichoke
A landholder near Gawler has been convicted and fined $4,800 for failing to control Wild Artichoke on his 145 hectare property over a ten year period.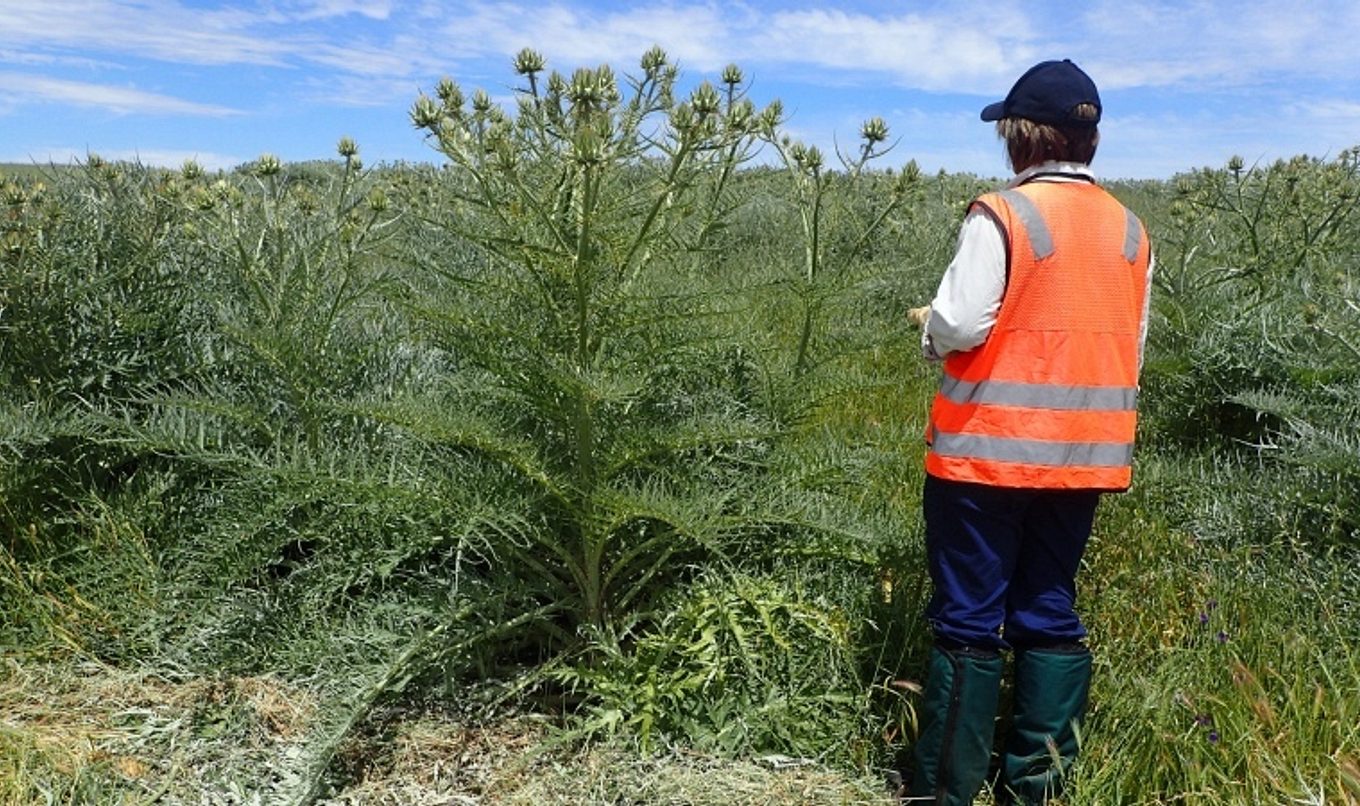 Wild Artichoke is a declared plant which landholders are required to control under the Natural Resources Management Act 2004.
Neighbours first complained about the uncontrolled Artichoke to the Department for Environment and Water (DEW) in 2009.
The department provided advice to the landholder about how to effectively control the pest plant on numerous occasions between 2009 to 2016, to no avail.
Ultimately, the department issued a protection order requiring the landholder to engage a licensed pest controller to develop a control plan, but this was not carried out.
Late last year the landholder pleaded guilty to failing to comply with the protection order and was fined and ordered to take measures to ensure the pest plant is properly controlled.
DEW District Manager Northern Hills, Coast and Plains, Chris Madigan, said pest plants and animals can have a major impact on agricultural productivity and the value of rural or semi-rural properties.
"Wild Artichoke (Cynara cardunculus) is a problem weed in the northern foothills," Mr Madigan said, "and our Northern District have been coordinating a landscape-scale control program with local landholders.
"On grazing properties, Wild Artichoke forms dense populations of prickly vegetation that degrade pasture by shading and drawing moisture and nutrients from the soil.
"In bushland, the plant invades native grasslands, grassy woodlands and riparian vegetation where it suppresses native plant growth and degrades fauna habitat.
"However there are well established approaches landholders can employ for effective control.
"It's important to remember that pests are everyone's problem as weeds and pest animals don't abide by property fencelines. One of the most effective strategies is for groups of neighbouring landholders to approach pest control jointly across a landscape."
Staff from Natural Resources AMLR are able to provide tailored advice to landholders on effective control methods for Wild Artichoke and any other declared pest plant or animal.
Note: Wild Artichoke (Cynara cardunculus) should not be mistaken for the common edible cultivar (Cynara scolymus).