Getting things done on the Pike Floodplain
The Pike Floodplain is a high priority ecological and cultural area with varied aquatic habitats, fast and slow flowing anabranches and both permanent and temporary wetlands.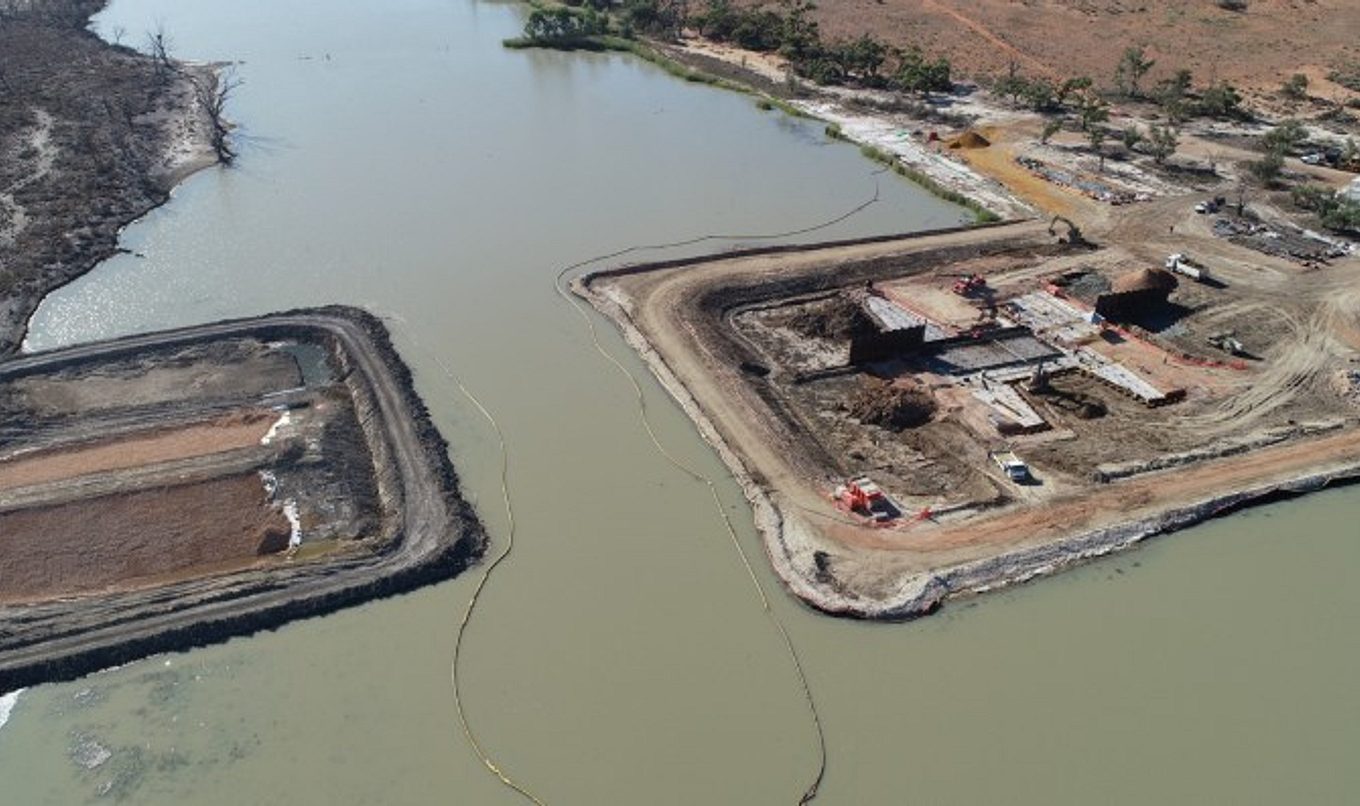 Located near Renmark, it covers more than 6,700 hectares between Paringa and Lyrup.
The ecological health of the Pike Floodplain has been declining because of altered flow regimes, elevated highly saline groundwater, obstructions to fish passage, and pest plants and animals.
Restoration works are continuing along the floodplain and progressing smoothly, with the construction of the Pike River and Tanyaca Creek regulators well under way.
Department for Environment and Water (DEW) Major Projects Acting Branch Head Glenn Shimmin said these regulators, together with the blocking bank, are the primary infrastructure that will contribute to inundating up to 2,200 hectares of floodplain at Pike River.
"This managed floodplain inundation will mimic a moderate level natural unregulated flow event spreading out across approximately one third of the floodplain," Dr Shimmin said.
"The Pike River and Tanyaca Creek regulators both include fishway structures which will help fish of all sizes move up and down the rivers.
In the past six months the blocking banks and access tracks have been built, which will ensure water is retained on the floodplain during a managed inundation event.
In addition to the main regulators, there are several smaller regulators which will allow water to flow from the river during natural high flow events and maintain the connection of the floodplain with the natural river processes.
Dr Shimmin said building these structures is progressing well, with completion expected prior to Christmas this year.
"There has also been a system of pipes and groundwater bores installed along Stanitzki Road and the Sturt Highway and once the head works are complete, these will assist in slowing highly saline groundwater from entering the Pike River system," Dr Shimmin said.
"A further stage of groundwater bores is expected to be installed around to Paringa and on the floodplain from late 2019 into 2020.
"All these systems are designed to work together to improve the ecological condition of the Pike Floodplain for the benefit of the environment and the community," Dr Shimmin said.
More information about what is being done to care for the Pike Floodplain can be found here.
This work forms part of the $155 million South Australian Riverland Floodplains Integrated Infrastructure Program (SARFIIP) to improve the health and resilience of Riverland floodplains. SARFIIP is funded by the Australian Government through the Murray–Darling Basin Authority and implemented by DEW in partnership with SA Water.