Hunter fined for shooting rare duck
A Glenelg man who shot a blue-winged shoveler duck during last year's duck hunting season has been fined $600.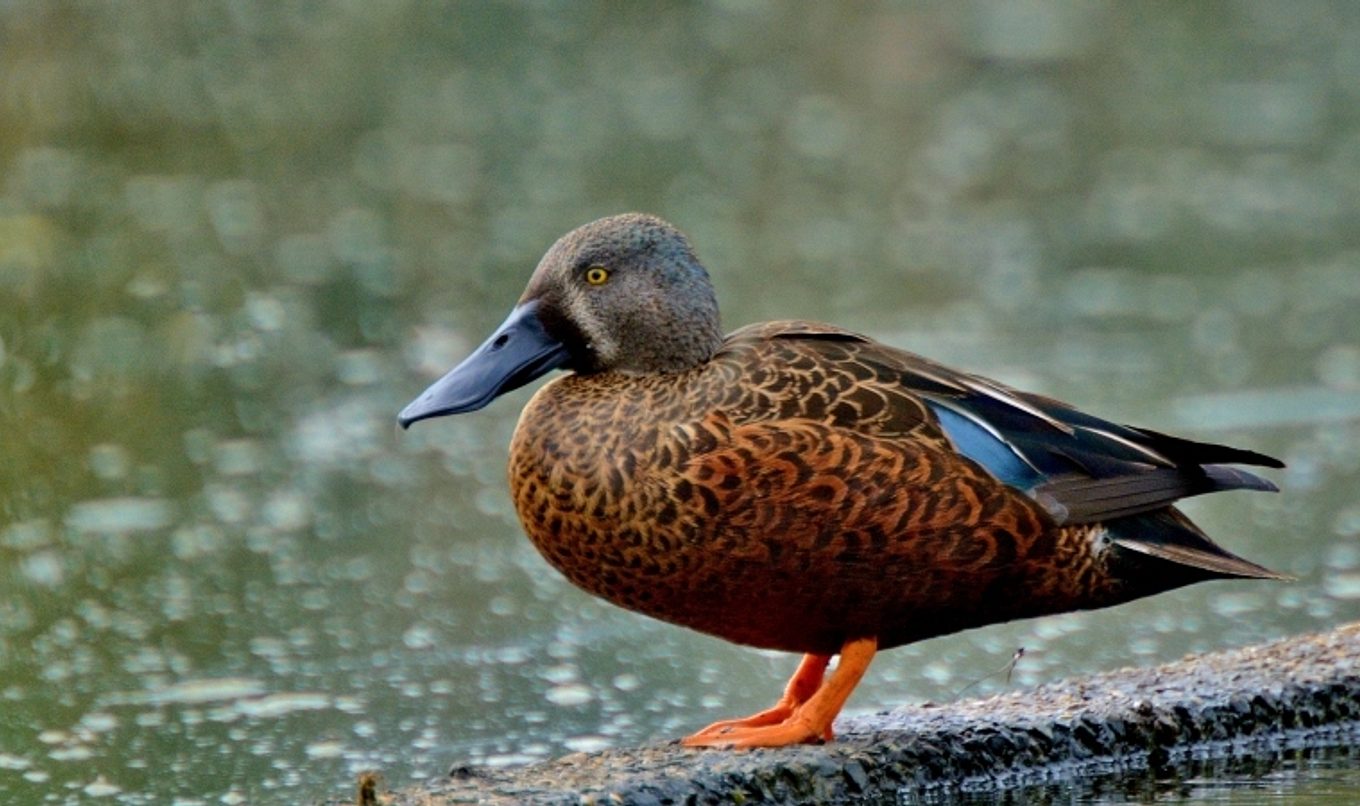 A random bag-check of hunters during the 2018 duck open season found the 33-year-old man had unlawfully taken a male blue-winged shoveler duck.
The blue-winged shoveler duck is protected across Australia and listed as a 'rare species' under South Australian legislation – it must not be shot.
The man has been fined $600 by the Murray Bridge Magistrate's Court after being found in possession of the bird's carcass at Loch Luna Game Reserve near Kingston on River Murray in February 2018.
The man pleaded guilty to 'taking a protected animal' and told the court he had misidentified the bird.
Department for Environment and Water (DEW) ecologist Jason Higham said, it is vital that duck species deliberately excluded from hunting are protected.
"The vast majority of hunters do the right thing, but this prosecution is a lesson to all hunters," Mr Higham said.
"The man's failure to correctly identify this protected species before shooting is unacceptable.
"The species is protected for a reason. Wildlife authorities across the eastern states and South Australia have ongoing concerns about the conservation status of the blue-winged shoveler due to habitat degradation.
"This outcome serves as a reminder to all hunters that they must respect the rules in place and that the department will prosecute those that don't abide by the law.
"If you are not sure of the species, don't shoot," Mr Higham added.
The blue-winged shoveler has been excluded from hunting since 2003 and continues to be this season due to ongoing concerns about the population sustainability.
South Australia's 2019 duck open season began on 16 March and finishes on 30 June. The daily bag limit is eight ducks per person. SA duck hunters must hold a valid firearms licence from South Australia Police, a duck hunting permit from DEW and must have passed a Waterfowl Identification Test (WIT).