Sand carting continues to address erosion
Immediate works to address erosion at West Beach are continuing with urgent sand carting underway from this week.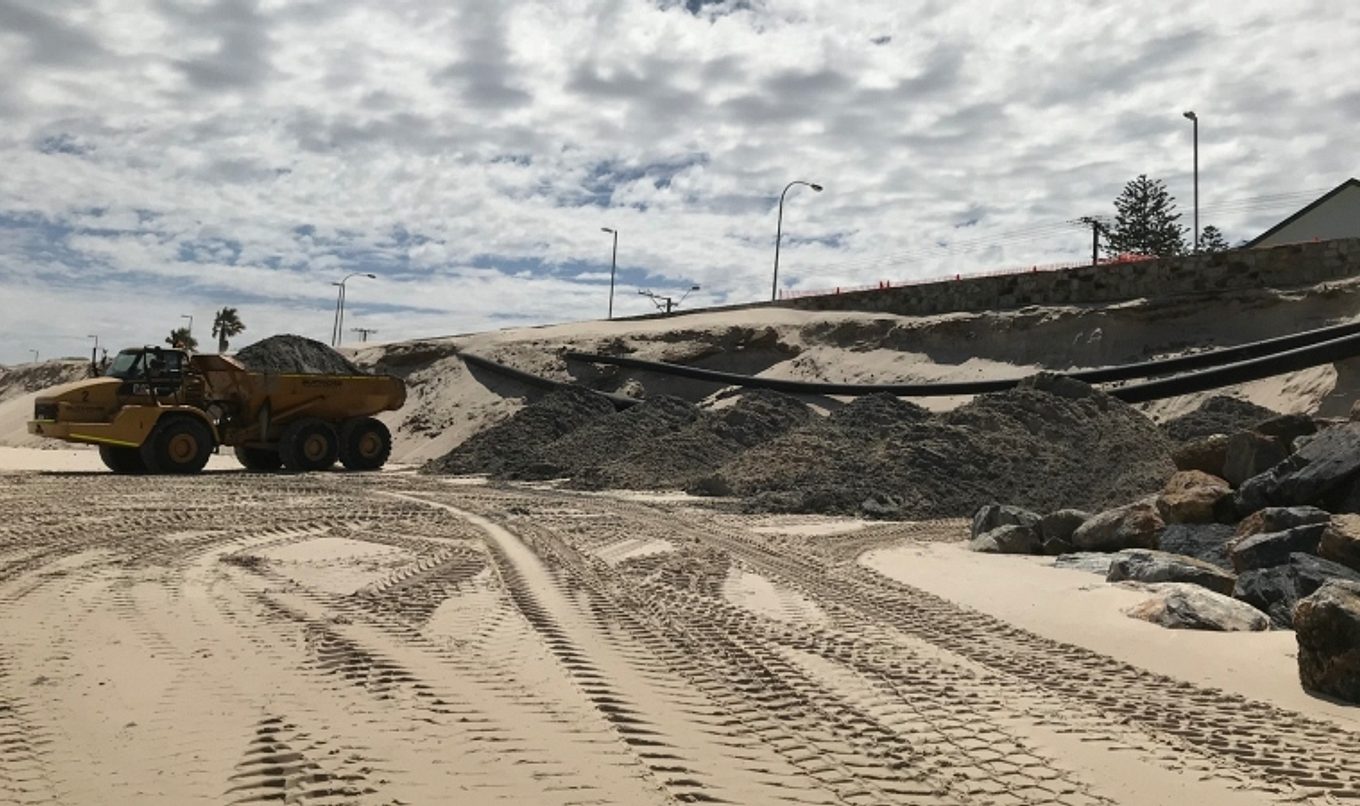 Recent windy weather and strong waves have caused a sand pumping pipeline to be exposed, near Rockingham Street at West Beach.
Around 25,000 cubic metres of sand will be trucked to the area to cover the exposed pipe and treat recent erosion at Henley Beach South.
Department for Environment and Water (DEW) Director of Climate Change Dr Neil McFarlane said the department is working closely with the local council to address the urgent beach erosion issues, and to ensure the foreshore near Rockingham Street is protected and safe for the public.
"Sand will be trucked to West Beach to cover the exposed sand pumping pipeline on the dunes and raise beach levels near Rockingham Street, and also address beach erosion between Lexington and Henley Beach Road in Henley Beach South," said Dr McFarlane said.
The sand carting works will be completed by mid-March.
Danish Hydraulics Institute (DHI) released a report last year that outlined long-term approaches to address erosion at West Beach.
The report is being considered by the SA Government. The approach that is adopted will need to best meet the community's needs and balance environmental, recreational, practical and financial considerations.
Background notes:
Sand is being trucked to West Beach from Semaphore South breakwater. Some sand is also being taken from the West Beach boat harbour.
Adelaide's two sand pumping underground pipelines - Glenelg to Kingston Park and Torrens Outlet to the West Beach dunes - were installed in 2013 to transfer a slurry of sand and seawater from beaches where sand is building up, to the eroding beaches further south.
Currently the Torrens Outlet to the West Beach dunes pipeline is not being used. The 2018 DHI West Beach report determined that large volumes of sand are needed to stabilise the foreshore. The pipeline will need to be part of the solution in the future.
Sand pumping continues to perform well from Glenelg to Kingston Park. Pumping is carried out annually during the cooler months.