SA firefighters provide support in Tasmania
A total of 45 Department for Environment and Water staff have headed to Tasmania over the past 4 weeks to help fight fires across the state, protecting homes and sensitive wilderness areas.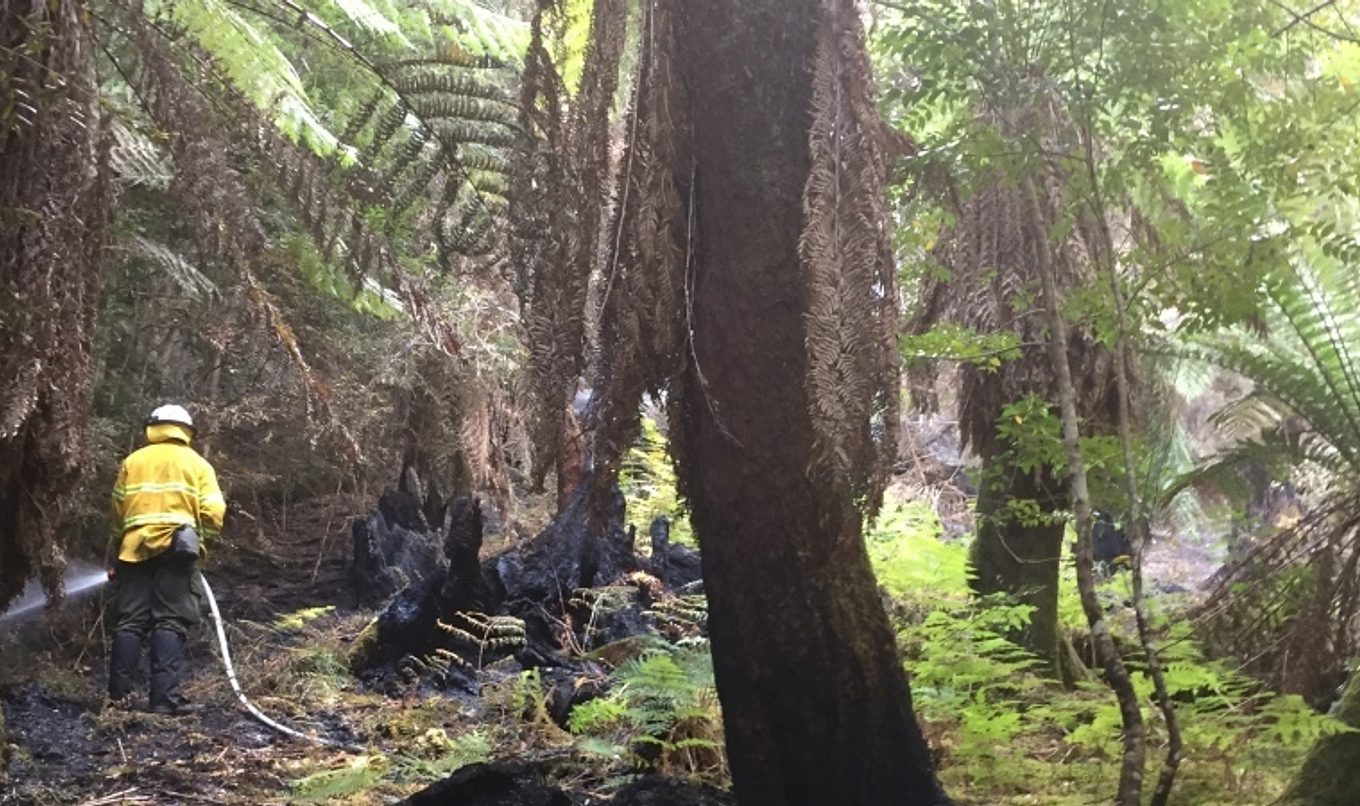 They are part of a group of almost 500 firefighters working across 130,000 hectares to fight the 39 fires currently burning.
Similar to the southern mainland states, Tasmania has experienced a very hot and dry summer. This and the remoteness of the fires is proving to be very challenging.
To date, 15 Incident Management and 30 Remote Area Fire team members have been sent and further deployments are planned over the remainder of this month. In the latest rotation, two rangers were also included to assist with park management while Tasmanian Rangers are busy with firefighting operations.
This arrangement will continue for a month with two South Australian rangers being sent each week.
Incident Management team members are based out of Launceston or Hobart and have been carrying out roles including planning, predictions, mapping, resourcing and logistical and operational coordination.
Remote Area Firefighters have been working in several different locations, with some teams being inserted by helicopter each day with their tools and walking significant distances to access the fires. All of these crews meet stringent health and fitness guidelines, have specialised training, skills and equipment to undertake these roles.
Fire Management Operations Manager Sam Sanderson said the Remote Area Firefighter crews have been working in inaccessible terrain which is hard, physical work, but they have impressed the Tasmanian incident controllers with their capabilities and enthusiasm.
"This deployment has been a great use and development of the specialist skills that DEW firefighters have been trained with,' Sam said.
SA has contributed more than 77 personnel to date from CFS and DEW, which is the second largest contribution of any state or territory.