Ancient underground water supplies found in the APY Lands
A drilling program carried out in the APY Lands last year by the Department for Environment and Water (DEW) has revealed ancient underground water, which will ultimately be good news for the region's economic development.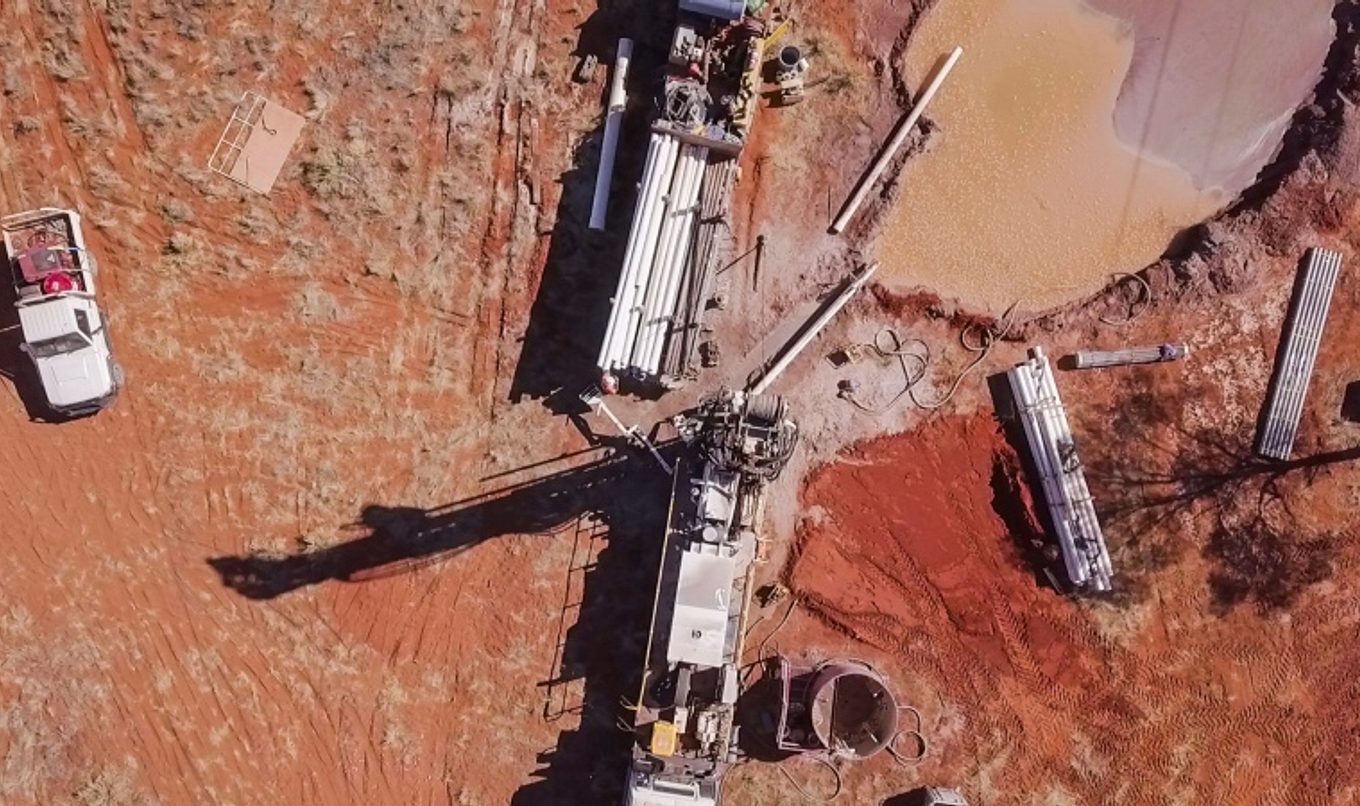 The project was undertaken by the Goyder Institute for Water Research's Facilitating Long-term Outback Water Solutions (G-FLOWS) research project which developed new techniques to interpret airborne geophysical data.
Drilling was conducted after the geophysical data was analysed to help map and verify the location of potential groundwater systems buried in an area known as the Musgrave Geological Province (located in the APY Lands).
DEW senior hydrogeologist Adrian Costar said prior to drilling water content was largely unknown; however once we began drilling we discovered ancient underground channels (or palaeovalleys).
"We drilled five groundwater wells centred on the width of the palaeovalley near Fregon," he said.
"All showed signs of having considerable water, with acceptable salinity levels that would be acceptable for community supply.
"This is an exciting find as reliable water supplies are critical to sustaining indigenous community water supplies in the APY Lands and to progress economic development opportunities including the indigenous-managed pastoral industry.
"Further analysis of the groundwater and research is now needed to help us further locate, define and understand these deep groundwater supplies."
View a video of one of the project's drilling sites near Fregon, APY Lands:
G-FLOWS - Facilitating Long-term Outback Water Solutions: Hidden Water, Innovative Exploration
The research project is a partnership between the Goyder Institute for Water Research and the South Australian Government through DEW, CSIRO and Flinders University, with in-kind support from the Geological Survey of SA (DEM).
Techniques developed through G-FLOWS can now potentially be used in arid remote environments in other areas of Australia and overseas to help identify groundwater resources that may otherwise be hidden.