Litter survey underway on Gulf St Vincent's beaches
A scientist and a team of local volunteers are conducting a series of marine debris (litter) surveys to gather valuable information about the different types of litter that end up on our beaches.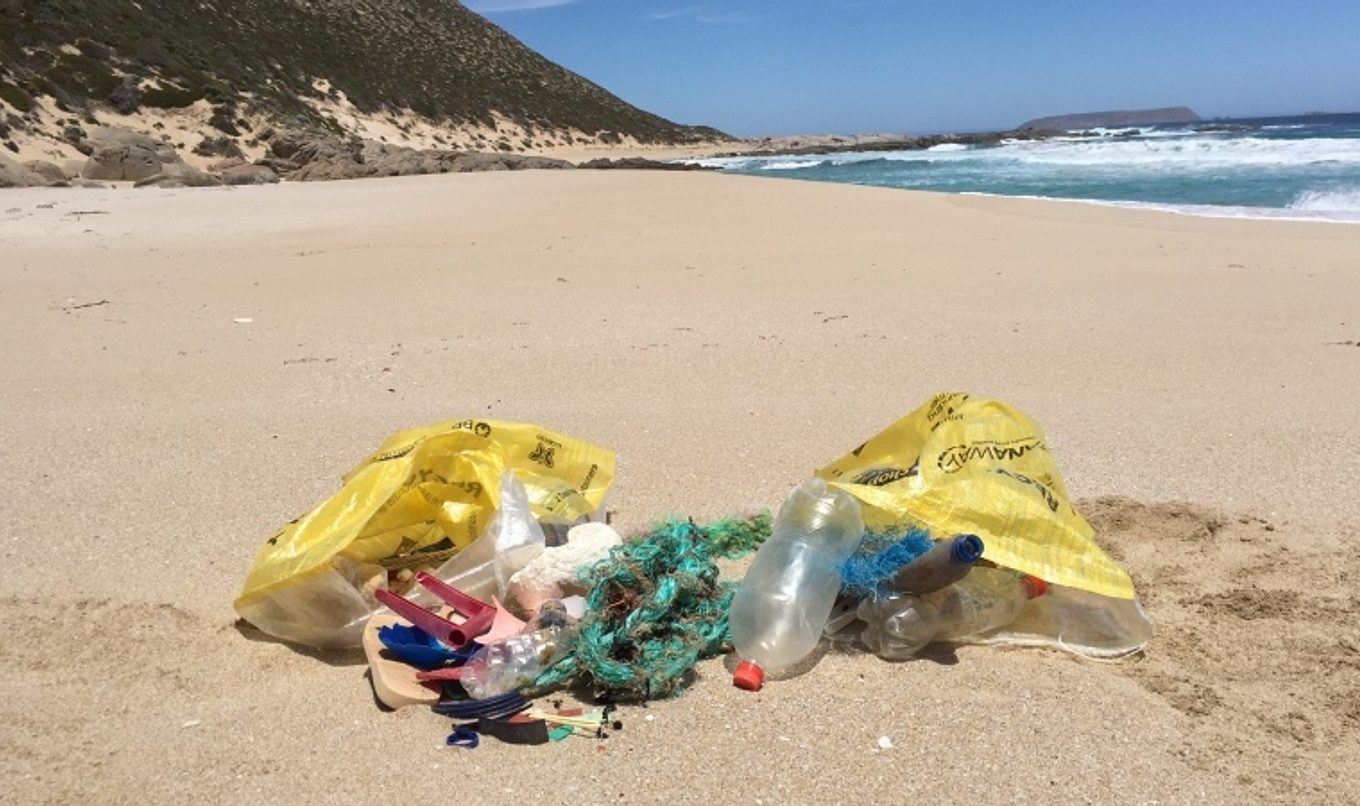 The Adelaide and Mount Lofty Ranges (AMLR) Natural Resources Management Board is building a better understanding about litter sources on regional and metropolitan South Australian beaches through an ongoing environmental survey.
Staff and volunteers from Natural Resources AMLR have conducted marine debris (litter) beach surveys in 2010, 2012 and 2014, as part of a long-term monitoring program.
The program is continuing this year with surveys across 38 beaches in Gulf St Vincent, Yorke Peninsula and Kangaroo Island.
Survey manager and Natural Resources AMLR Scientific Officer Dr Kristian Peters said the survey is part of a long-term monitoring program to collect data that will help to inform future litter management strategies in South Australia, and at the national level.
"Plastics in our oceans is a global and national issue. The results will help us to build a better understanding about the specific types and potential sources of litter on our beaches, and impacts on marine ecosystems and wildlife.
"Surveys like these are a great way of engaging and enthusing volunteers, and the broader community about environmental issues," he said.
The surveys are conducted by a team of AMLR staff, and a wide range of dedicated volunteers who assess litter collected from one kilometre sections of different beaches found throughout South Australia.
Collected debris is sorted into categories weighed, and entered in a database.
Since the survey began in 2010, approximately 30,000 items and 2.5 tonnes of litter have been collected and assessed, with 95 percent comprising plastics – including plastic pieces, bottle and drink caps, rope fragments, fast food containers, bottles, bags and straws.
This year's program has been sponsored by Clean up Australia.
This round of surveying is expected to be completed in early 2019 and all the results will be available online.