Four new sculptures for Granite Island trail
Four new artworks have been added to Sculpture Encounters – Granite Island, a 2.4km cliff-top sculpture trail featuring the works of local, national and international artists.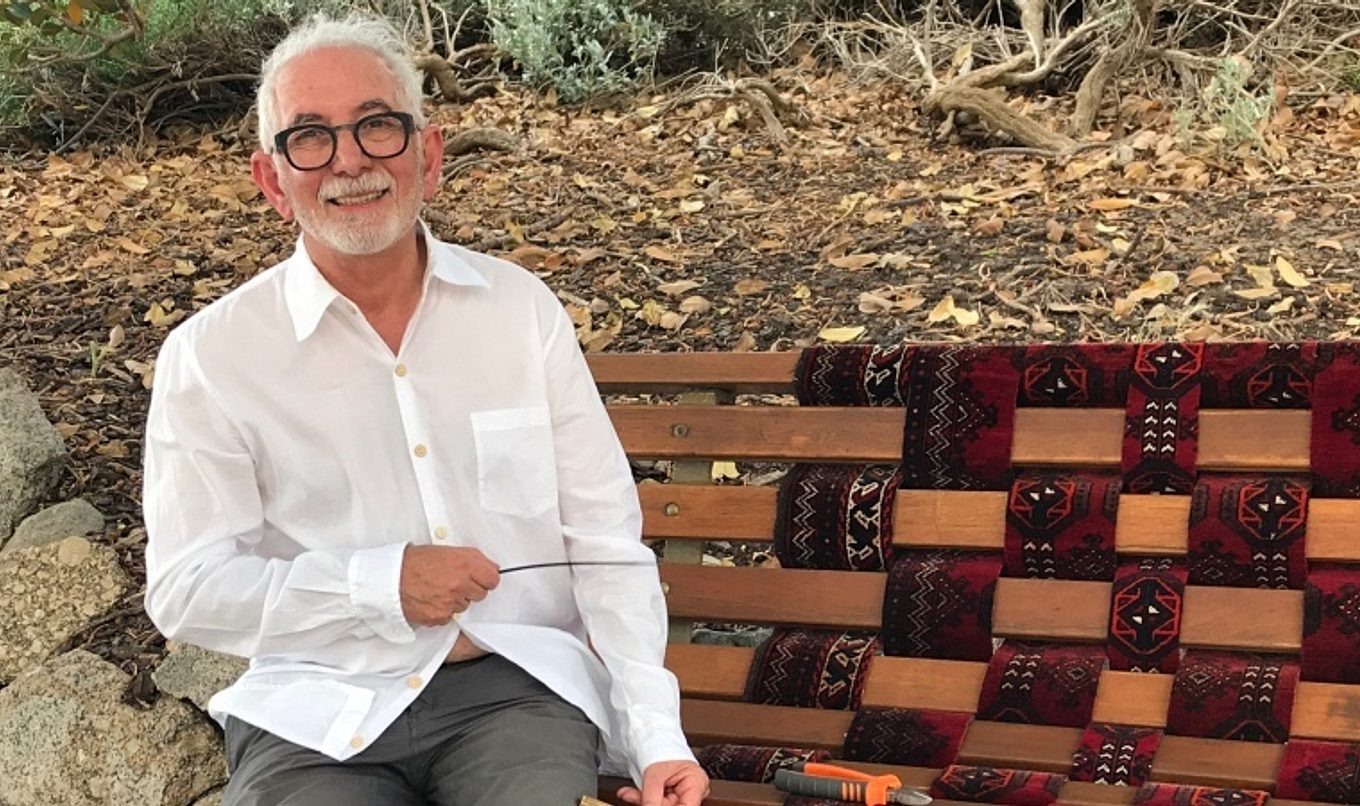 The trail opened in December 2017 with 10 sculptures and this is the third addition to the collection.
Between four and six new artworks are being added every year until 2020, and all of the artworks are for sale.
Sculpture Encounters is a partnership between the Department for Environment and Water (DEW) and Sculpture by the Sea Incorporated, the organisation behind the Bondi Beach and Cottesloe outdoor sculpture exhibitions.
DEW spokesperson Lisien Loan said the sculpture trail is attracting more visitors to Granite Island and bringing back people who haven't visited for a number of years.
"The trail is a great walk of discovery with many of the sculptures blending into the landscape, and others standing out," Ms Loan said
"As well as the sculptures, there is also the stunning and ever-changing seascape to enjoy."
The four new artworks include a work by acclaimed South Australian artist Hossein Valamanesh who is weaving Persian carpets into three seats across the site.
Three of the sculptures have previously been exhibited at Sculpture by the Sea, Bondi, together with a specially commissioned work by Elaine Clocherty.
The new exhibiting artists and works are:
Hossein Valamanesh, (SA/Iran) South Australian artist and Sculpture by the Sea, Bondi 2018 Helen Lempriere Scholarship Recipient will be exhibiting his work 'Conversations'. Creating visual intrigue by weaving Persian carpets into three public seats across the site.
Elaine Clocherty, (WA) artist will be exhibiting work 'Mimini Miwi' (Women Spirit) an ephemeral work made from charcoal, grass tree, sand and native rosemary
Giuliana De Felice, (NSW/NZ) artist will be exhibiting her work 'Signs', first exhibited in 2009 at Sculpture by the Sea, Bondi 2009. With five sculptures in total, this work is a play on what we expect to see as part of the known visual landscape
Akira Kamada, (NSW/Japan) artist of Japanese heritage will be exhibiting his work 'Refuge', a home like structure that invites viewers to come inside and reflect on the essentials required to meet our basic need for shelter.
Consultation has taken place with the Ngarrindjeri Region Authority to help ensure the final sculpture trail is sympathetic to the site's cultural heritage.