Adelaide beaches get 'seal' of approval
Beach-goers have a good chance of spotting fur seals when visiting Adelaide's beaches this summer.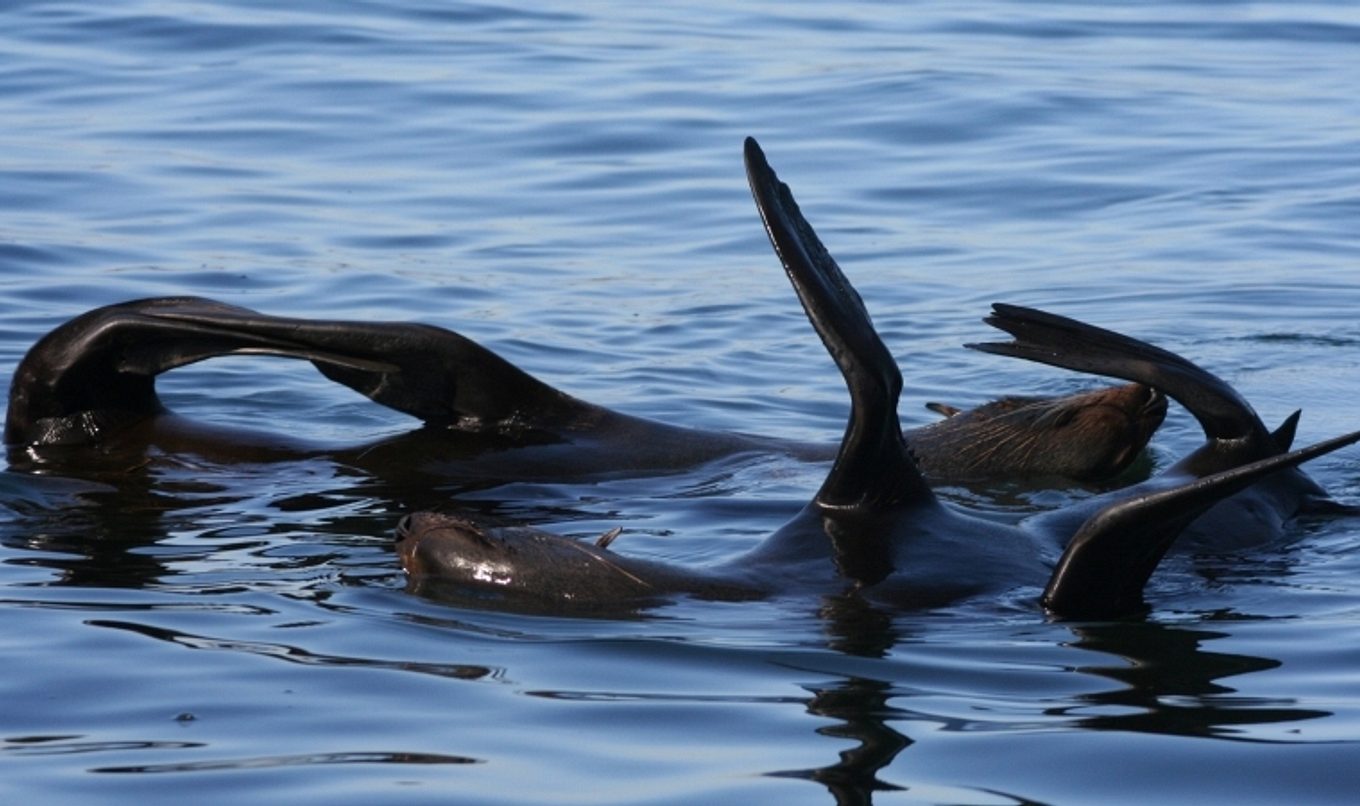 Long-nosed fur seals have been seen recently at Henley Beach, Grange and Glenelg, with one juvenile seal even spotted under the Brighton jetty.
Department for Environment and Water spokesperson Lisien Loan said fur seals are highly mobile and are dispersing up and down the coast at the moment.
"Some are returning to their breeding colonies, while others are venturing into coastal waters," said Ms Loan.
"Our beaches offer seals an opportunity to haul out and take a rest.
"We often receive reports of a seal floating upside down with its flippers in the air, or on its side with one flipper up.
"While it can look a bit strange, and many people think the animal is dead or tangled in something, it is normal behaviour and helps the animal to regulate its body temperature.
"Sometimes seals fall asleep while floating like this – and that's normal too.
"Fur seals have always lived in the Gulf, and these more frequent observations indicate the population is recovering."
However, seals can act unpredictably if they feel threatened.
Ms Loan said that while it's tempting to get close, it's important to remember seals are wild animals.
"Swimmers and beach goers must keep at least 30 metres away, for both their own protection and that of the seal, and also please keep dogs leashed.
"If you're standing on shore near a seal, never get between it and the water. The seal may flee into the water if it feels threatened, regardless of whether there is a person in the way. And never go between a seal and its pup."
Long-nosed fur seals are a protected native species in South Australia.
For more information about Long-nosed fur seals, visit: https://www.environment.sa.gov.au/managing-natural-resources/plants-and-animals/Living_with_wildlife/seals/frequently-asked-questions.