Milestone for wild island trail
The Kangaroo Island Wilderness Trail has hosted its 4000th walker since opening two years ago.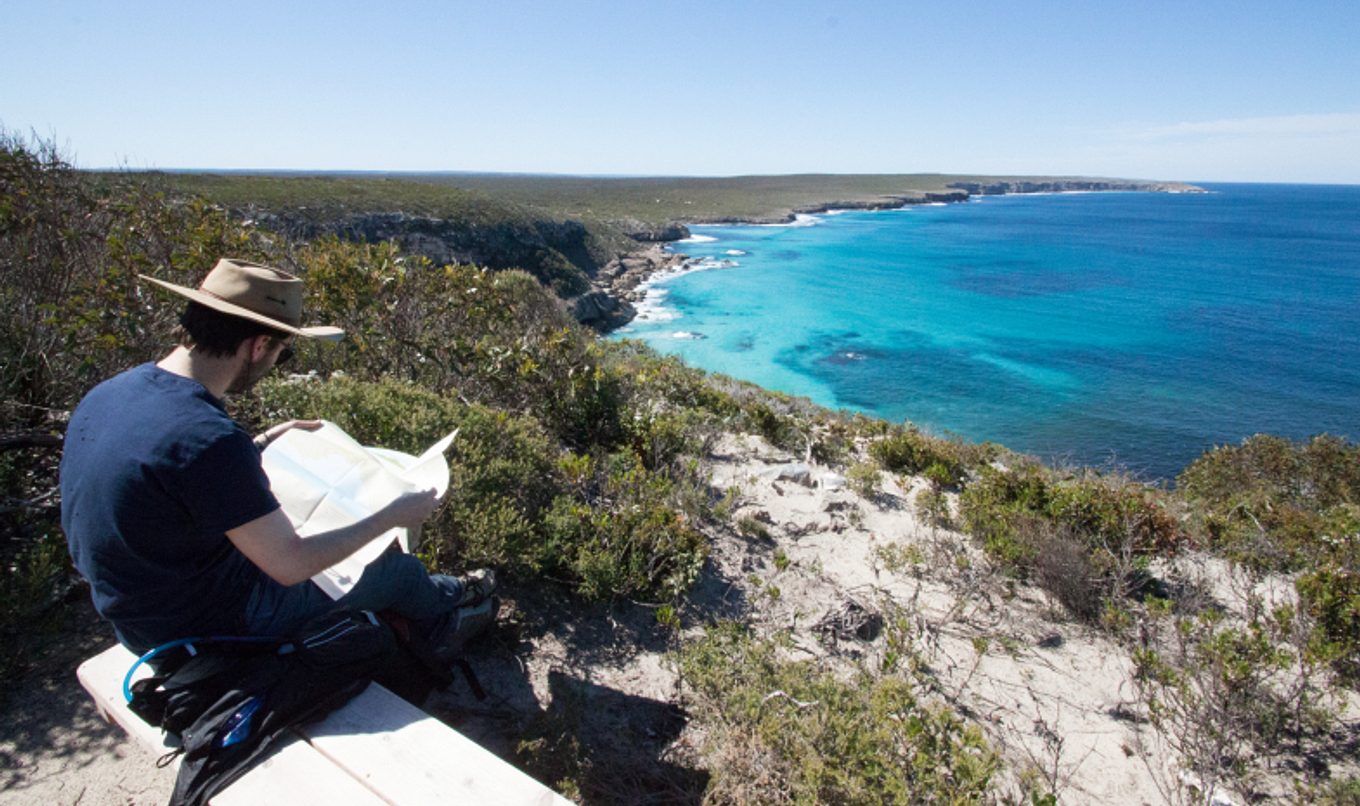 The milestone was reached in October as the latest visitor survey revealed more than three-quarters of guests stay longer on the island than the four nights of the full trek.
The trail has attracted a wide range of people keen to see some of the island's best-known landscapes and experience a multi-day trek in dramatic wilderness.
The 61km, five-day trail opened in October 2016. It takes walkers through the most botanically unique area in South Australia and runs along the rugged coastline of the Southern Ocean. It starts at the Flinders Chase Visitor Centre and ends at the Kelly Hill Caves.
Walkers can also opt to do just the first or final day of the trek and there are companies that offer packages to pick up and drop off walkers or their gear for all or part of the trail.
People and groups who book for the trek are later surveyed by the Department for Environment and Water. The latest results, in August, showed that 84 per cent of guests stayed five nights or more on the island, meaning they were also using private accommodation providers.
Thirteen per cent of walkers had never completed a multi-day work before, and the most important elements for all surveyed were unspoiled natural scenery, remoteness and having a new place to explore.
The island has 250 species of birds, as well as echidnas, sea lions and fur seals, koalas and kangaroos. The trail is mostly within the Flinders Chase National Park on the western end of the island and includes the famous Remarkable Rocks and Admiral's Arch.
Bookings are required. More information is available at https://www.kangarooislandwildernesstrail.sa.gov.au/home.