Secrets of the sea on display at Streaky Bay
Skulls, shark eggs and sea creatures are some of the treasures you'll discover if you visit the Pop Up Marine Discovery Display at the Streaky Bay Visitor Information Centre this summer.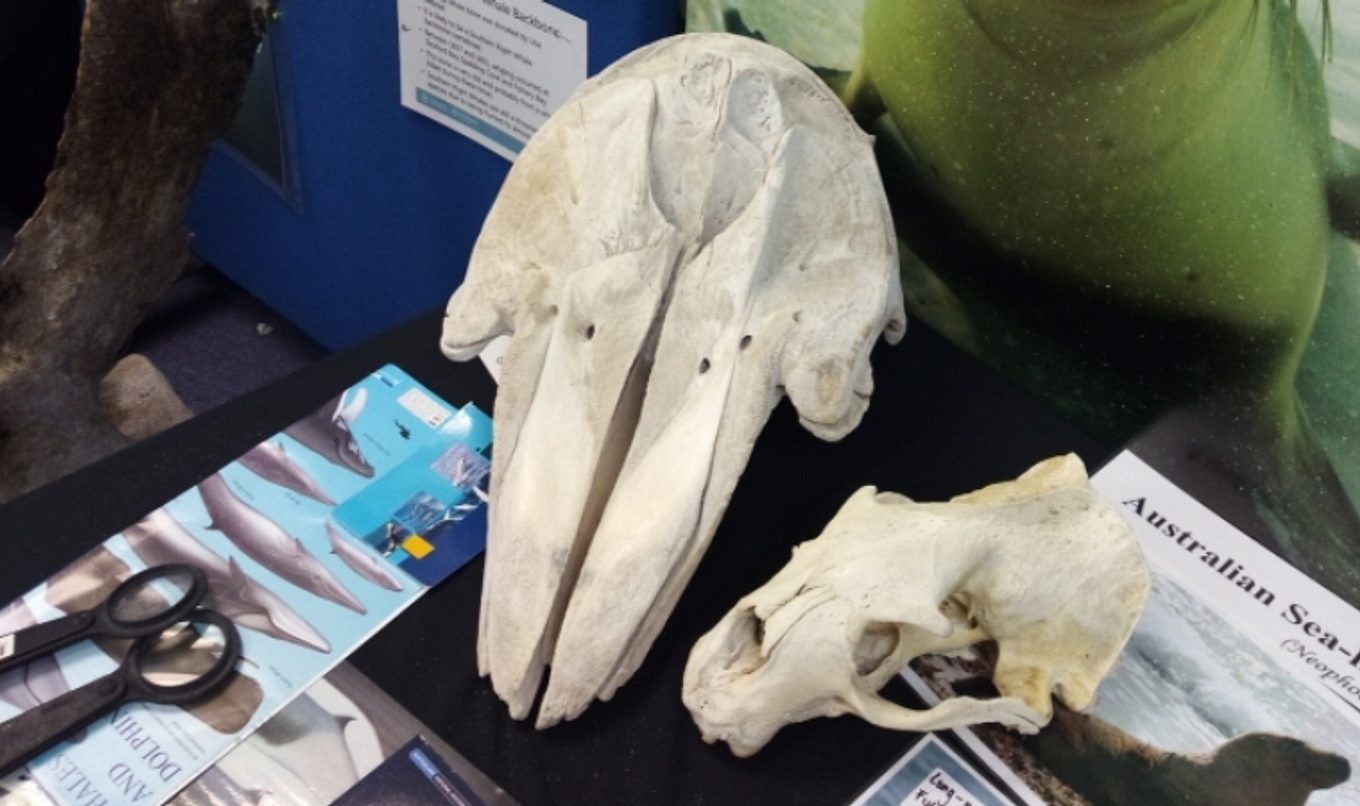 Department for Environment and Water (DEW) Eyre Peninsula regional spokesperson Libby Hunt is excited that the display will highlight the region's marine and coastal wildlife.
"The display engages participants in a hands-on experience involving the habitat and life cycles of local coastal wildlife," Libby said.
"These include the endangered Australian Sea Lion, the Osprey and the White-bellied Sea Eagle.
"It also demonstrates the role of marine parks and what can be done on a local scale to increase species' chances of survival."
DEW Marine Parks Regional Coordinator Dr Shelley Paull said the display is a great opportunity for participants to gain a deeper understanding of unique marine species and their habitats.
"The marine display is highly engaging and allows visitors to touch the bones and skulls of marine animals and to handle a variety of shells," Shelley said.
"A microscope and eye clops enables participants to develop scientific skills and have a close-up encounter with sand, coral and salt loving plants."
Marine Discovery details
When: Monday 3 December 2018 to Friday 1 February 2019
Where: Conference room at the Streaky Bay Visitor Information Centre
Visitors are welcome to visit the Marine Discovery Centre any time Monday to Friday 9am – 5pm.