Birds back from the brink
The tiny endangered Mallee emu-wren has made a comeback in South Australia with the completion of the first phase of a relocation program.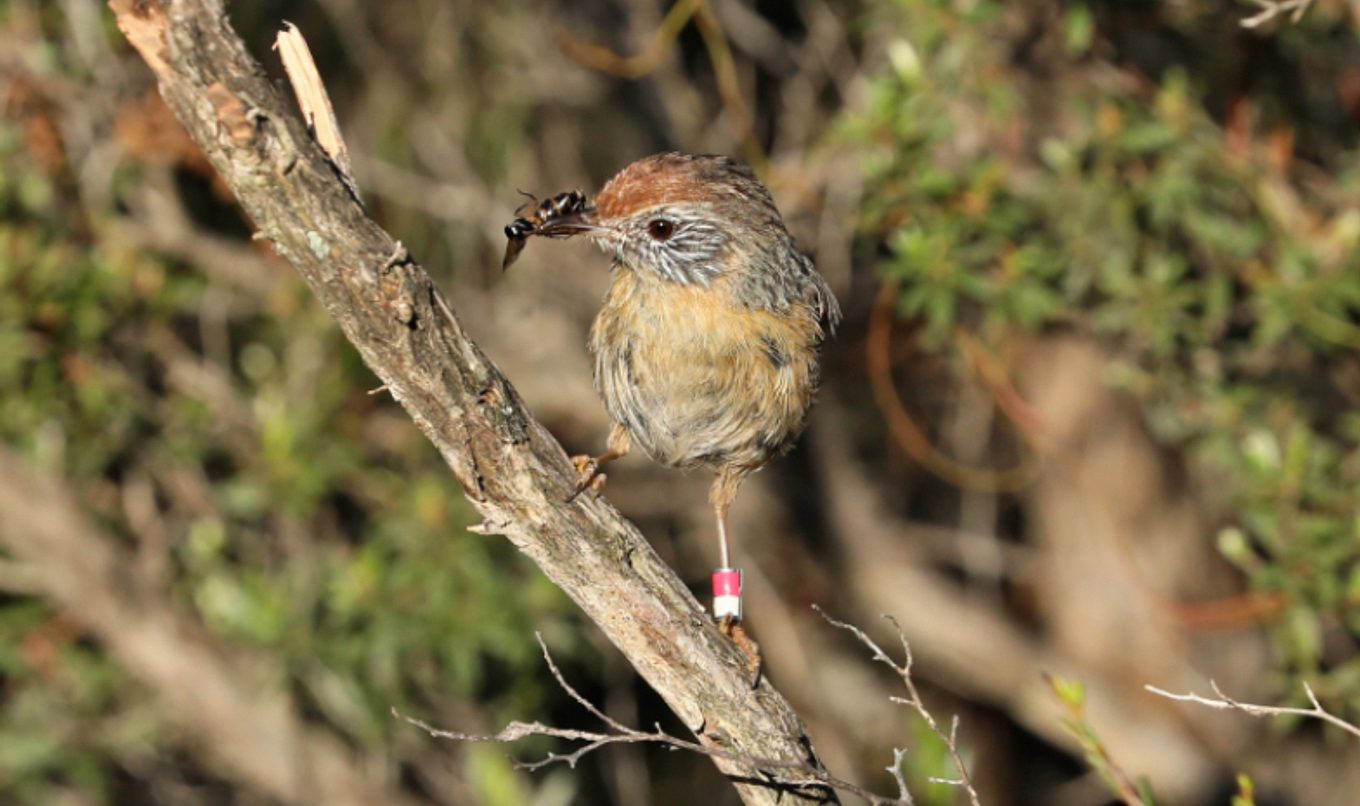 Believed to have been extinct in the state after a series of bushfires in 2014, a release program returned a total of 78 birds to the Ngarkat Conservation Park in April and August this year.
Recent surveys around the release sites showed there were already a number of paired birds with fledglings.
The South Australian Murray-Darling Basin Natural Resources Management Board worked with a project team to release the Victorian-caught birds at Ngarkat.
Ecologist Chris Hedger said the timing of the two releases helped monitor the effect of different seasons and life stages of the birds and would aid the next phase of the project.
Natural Resources SA Murray-Darling Basin project officer Tom Hunt said that after witnessing the losses in 2014 it was heart-warming to see the birds in their new environment.
"Birds at both source and release sites will continue to be monitored next autumn and results of this first full release program will be analysed to inform a second larger translocation," he said.
"A number of significant steps need to be reached before the next translocation.
"Everything we've seen and learnt from this initial trial has provided incredible insights into this cryptic and poorly understood bird. We are certainly now in a much better position to aid its recovery."
The Mallee emu-wren is about 15cm long, though much of that is its tail. Its only other Australian presence is in Victoria, where it is also classified as endangered.
The project was supported the SAMDB Natural Resources Management Board through funding from the Australian Government's National Landcare Program and NRM levies, as well as contributions from all project partners including BirdLife Australia, Zoos SA, the Victorian Department of Environment, Land, Water & Planning, Parks Victoria, Rotary International, La Trobe University, Monash University and Zoos Victoria.