Getting to grips with a prickly problem
People living in the Northern and Yorke region of South Australia have been asked to keep an eye out for infestations of the pest plant khaki weed.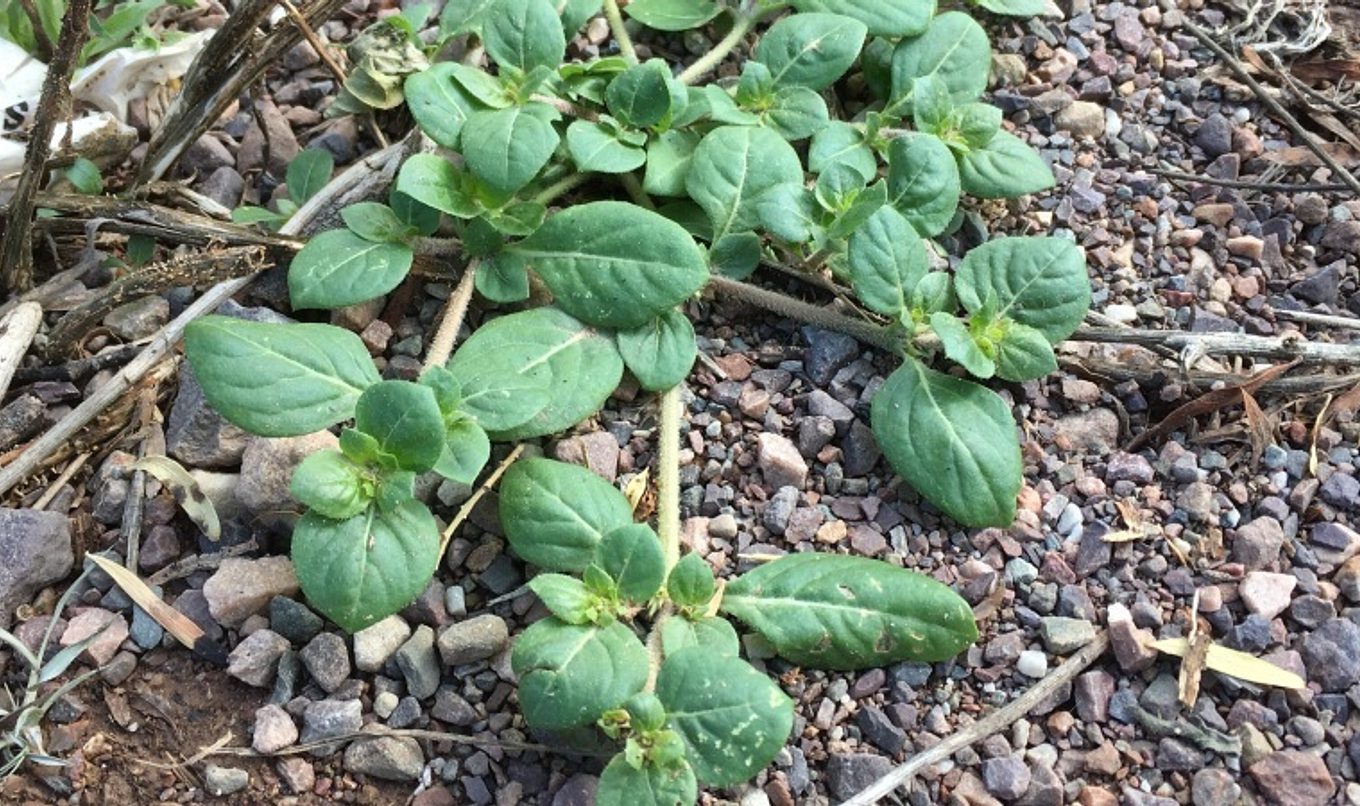 Isolated patches of the summer-growing herbaceous plant have been found, but vigilance can help ensure it doesn't take hold.
Natural Resources Northern and Yorke landscape ranger Di Makotter said high-traffic areas were at greater risk.
"Caravan parks, picnic areas and reserves can be hot spots for khaki weed, where there is often bare soil, frequent watering and lots of foot traffic," she said.
"Another location where it can quickly establish is along roadsides, where runoff can boost soil moisture levels. The seeds can easily be dispersed over long distances when burrs attach themselves to clothing, animals or machinery.
"It is disturbing that the number and size of khaki weed infestations seems to be increasing each year. We need the public to keep an eye out for this summer pest before it takes hold."
Natural Resources Northern and Yorke covers an area of more than three million hectares. It includes Yorke Peninsula, the northern Mount Lofty Ranges, the southern Flinders Ranges and parts of Spencer Gulf and Gulf St Vincent.
About 80 per cent of the region is under agricultural cropping and grazing production.
Khaki weed is native to South America. It produces a prickly, straw-coloured burr about one centimetre long that can cause injury to stock and wildlife and degrade wool quality. Its seeds can remain viable for many years.
Landholders have a responsibility under the Natural Resources Management Act 2004 to destroy khaki weed infestations on their property.
New infestations should be controlled as soon as possible, before the burrs have a chance to mature.
Natural Resources Northern and Yorke has been working to control roadside infestations and asks that any plants are reported on 8841 3400.
Isolated patches have also been found on properties in the Natural Resources Adelaide and Mount Lofty Ranges region. Information on what to do can be found here.