SA accessible nature experiences on the rise
Today marks International Day of People with Disability and a reminder that South Australia's parks and beaches are for all to enjoy.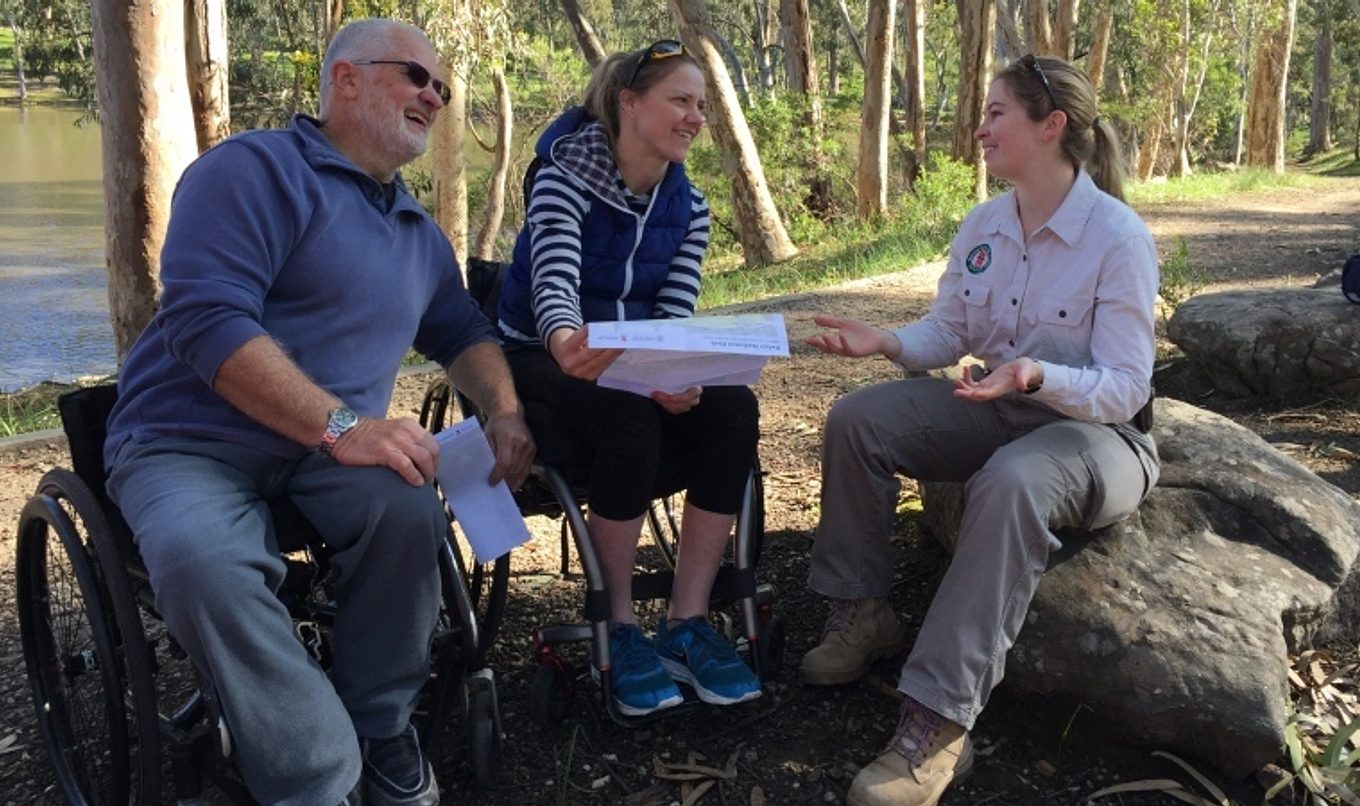 Department for Environment and Water Senior Project Officer Yvie Eglinton said she is passionate about improving access in South Australia's national parks.
"I've been in a wheelchair for nine years, and seen the evolvement of more accessible open spaces across SA, particularly in the state's parks," Yvie said.
"Great accessible parks include Belair with its parking, trails, toilets and picnic spaces, as well as Bool Lagoon, Flinders Chase, Hallett Cove and the Naracoorte Caves, which won silver recently in the SA tourism accessibility awards.
"Accessible parks and tourism experiences have come a long way in the last 10 years."
This year's theme for International Day of People with Disability is to empower people with disabilities and ensure inclusiveness and equality.
Yvie said surveys on South Australia's parks visitation have highlighted that 26 per cent of visitors identify as having a disability or a long term health issue.
"So, it is important that we continue to increase and promote accessible features of parks and South Australia's other open spaces, like beaches," Yvie said.
"The state's beaches are becoming more accessible thanks to beach wheelchairs as well as beach mats available for hire from local Surf Lifesavings Clubs.
"Being able to do things with my family and not sit on the sidelines is important to me. My vision is to see no barrier to participation, as nature sees no boundaries, only we do."
SA marine tour guides - Experiencing Marine Sanctuaries - will be offering snorkelling tours in March next year for those with a disability. The non-profit organisation will be sourcing especially designed wetsuits and chairs.
Yvie said the EMS disability snorkel tours will be a first for South Australia, possibly even Australia.
Learn more about Yvie's story: