Search for entangled whale to continue tomorrow
The search for an entangled juvenile humpback whale, last seen off Port MacDonnell on the state's south east coast yesterday, will continue from the sea and air tomorrow.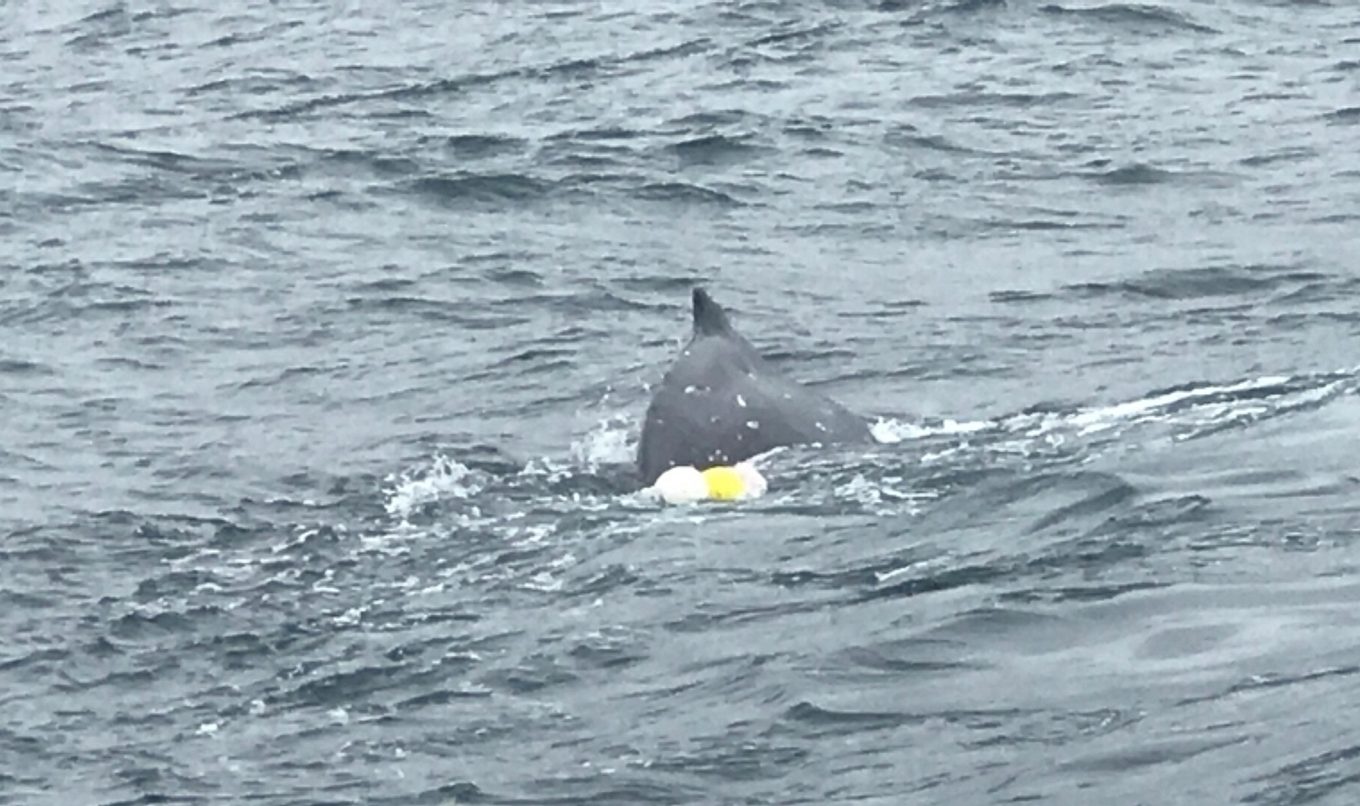 Marine disentanglement officers from the Department for Environment and Water (DEW) are still hopeful that the whale will be located and they will have an opportunity to attempt to free the nine-metre mammal, which is tangled in fishing gear.
DEW spokesperson Deb Kelly said commercial fishers, DEW and Primary Industries and Regions SA (PIRSA) Fisheries officers failed to locate the whale today, and unfortunately conditions were less than ideal with poor visibility and choppy seas.
"DEW staff will continue looking for the whale from the coast for the rest of today. Early tomorrow morning, if conditions are suitable, we intend to hire a light aircraft to see if the whale can be located.
"DEW and PIRSA Fisheries staff will also continue to search from the water tomorrow morning and we have asked fishers to report any sightings.
"The weather is expected to deteriorate later tomorrow, so our best chance of a successful rescue will be earlier in the day."