Whale rescue bid now unlikely with no further sightings
An attempt to rescue a humpback whale entangled in fishing gear in the state's southeast is now looking unlikely, after air and sea searches today failed to locate the stricken mammal.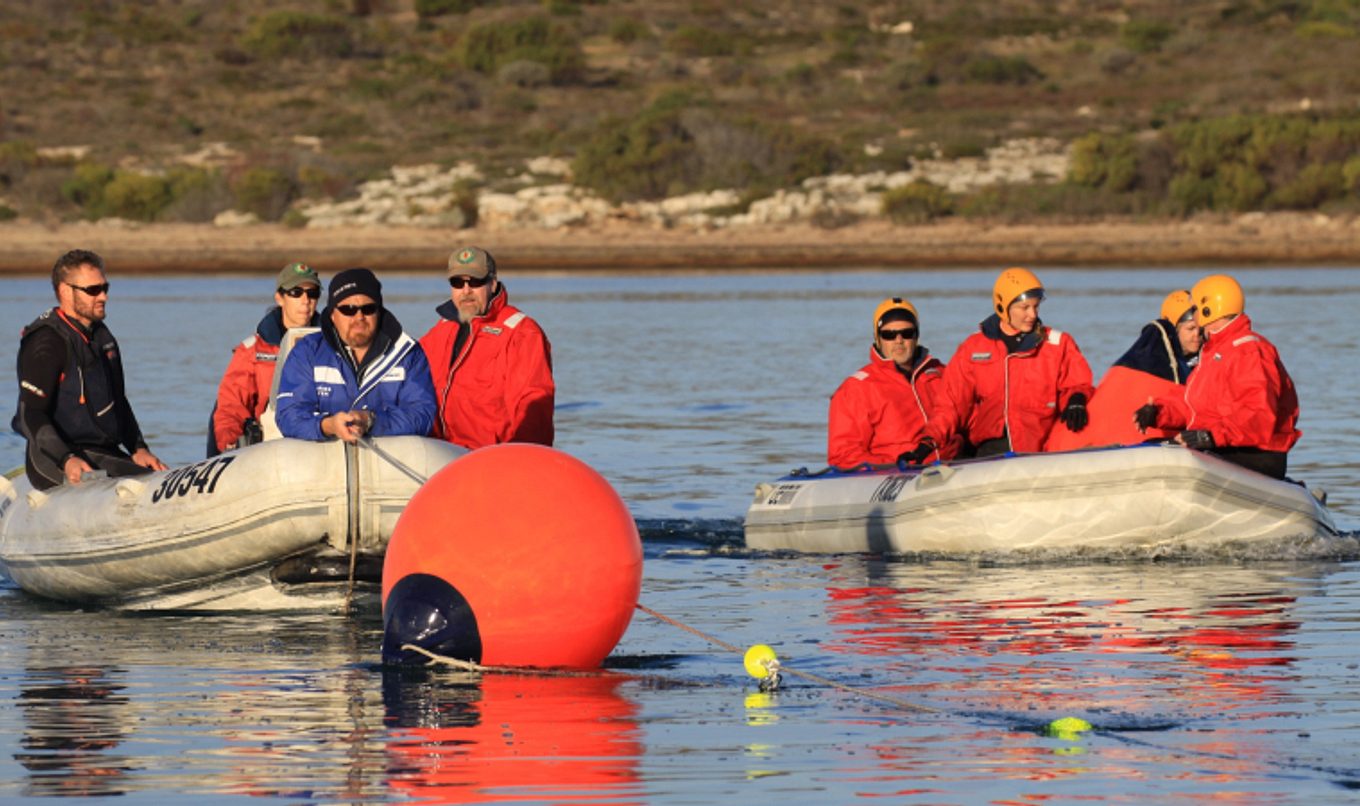 The nine-metre juvenile was spotted by fishers on Wednesday off the coast near Port MacDonnell, but there have been no further sightings of the animal since.
Department for Environment and Water (DEW) spokesperson Dr Deb Kelly said that with high winds and choppy seas developing in the region today, a rescue attempt would have been extremely difficult, even if the whale had been located.
"Our whale disentanglement team is obviously disappointed that despite the best efforts of commercial fishers and PIRSA Fisheries officers, the animal hasn't been located.
"We're asking people to report any sightings to DEW or PIRSA Fisheries, and hope that we may still be able to undertake a rescue mission at some future stage.
"Our whale disentanglement team is returning to Adelaide, but specialist equipment will remain in the south east temporarily in case the whale is reported again in the region."