Kangaroo Island coastal habitat protection expanded
A wilderness protection area on the north-west coast of Kangaroo Island has been expanded by around 168 hectares to increase protection of pristine woodland habitat.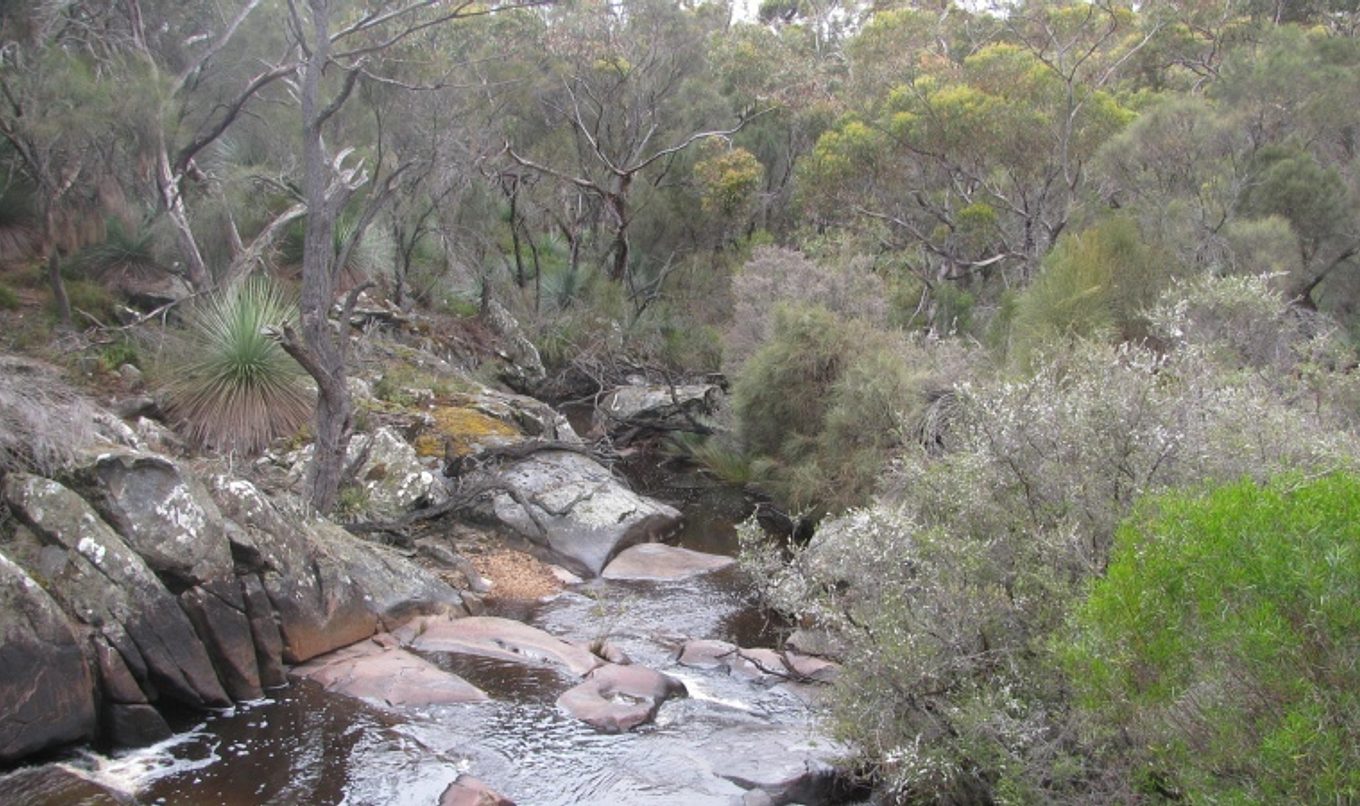 Kangaroo Island's Cape Torrens Wilderness Protection Area has been increased from 940 hectares to nearly 1108 hectares.
Department for Environment and Water spokesperson Robert Ellis said wilderness protection areas receive the highest protection offered by conservation legislation in South Australia.
"The entire wilderness protection area contains Sugar Gum and Drooping Sheoak woodlands, which South Australia's only glossy black cockatoo population relies on for feeding and nesting," said Mr Ellis.
"The Cape Torrens Wilderness Protection Area is also known for the biological integrity of its native forest and woodland, and for its wild coastal scenery.
"The extra land incorporates a significant proportion of the De Mole River, which provides a permanently wet, freshwater habitat supporting a diverse range of plants including the endangered (Water-ribbons) Herbland ecological community.
"Post-European settlement has left the extra land largely untouched, and the ecosystem has remained fairly intact.
"This is also thanks to it being privately managed for conservation by the previous owners, Des and Pauline Lanthois for the last 20 years."
Des and Pauline Lanthois, said they are pleased that the area will be taken care of following many years looking after the land.
"We are so happy to see the land become part of Cape Torrens Wilderness Protection Area, and pleased that the land will continue to be taken care of by the Department for Environment and Water," said Mr and Mrs Lanthois.
The purchase of this land was made possible through generous funding received from the Foundation for National Parks and Wildlife. The wilderness protection area was first proclaimed in 1993. Public consultation was held in late 2017, and the expansion was formally proclaimed on 19 September 2018.
More information here: https://www.environment.sa.gov.au/our-places/wilderness-protection-areas