Secrets of the samphire revealed
The launch of a new nature film this week in celebration of Seaweek (1-9 September 2018) titled 'Secrets of the samphire' highlights the important role coastal saltmarsh habitats play in supporting livelihoods and lifestyles, particularly recreational fishing and large fishing industries.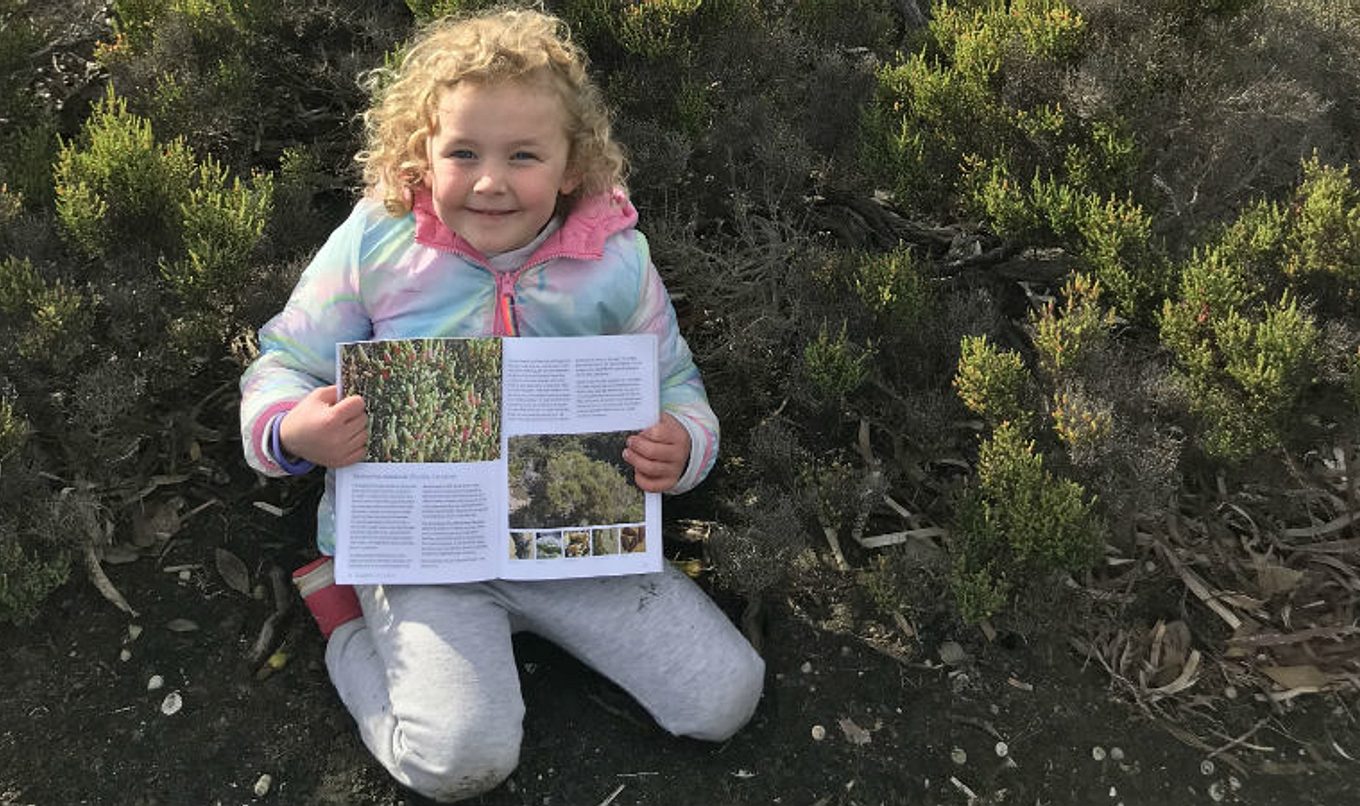 The film, and a native flora guide called 'Samphires of Eyre Peninsula', are designed to help people develop a deeper understanding of saltmarshes.
Natural Resources Eyre Peninsula, Marine Parks coordinator Dr Shelley Paull said the region recently hosted guided walks of saltmarshes to help people better understand coastal ecosystems.
"Locals and tourists were fascinated to learn that saltmarshes store more carbon than a rainforest," Dr Paul said.
"They were also able to see firsthand how they filter fresh and salt water, are natural barriers to waves and erosion, and also provide a breeding habitat and nursery ground for marine species such as juvenile king prawns.
"Some people were a reluctant to get their feet muddy at first, but once they had learnt a bit about this amazing and undervalued habitat, they were hooked."
Natural Resources Eyre Peninsula ranger Elouise Schultz said Arno Bay has one of the few remaining populations of nationally-threatened Bead samphire (Tecticornia flabelliformis).
"We held a guided walk along the Arno Bay boardwalk which allowed visitors to get a bird's eye view of the estuary, mangroves and samphires.
"We saw crab holes and identified a number of different crab species and shared how crabs use the saltmarsh as an important breeding (spawning) area.
"When the tide comes in, fish feed on the crabs and by the time the tide turns the majority of those fish have doubled their body weight. It's like a fish buffet at times."
Eyre Peninsula has 17 known species of samphire and free copies of the 'Samphires of Eyre Peninsula' field guide are available from Natural Resources EP offices.
To view the 'Secrets of the samphire' film, visit: www.naturalresources.sa.gov.au/eyrepeninsula/coast-and-marine/marine-parks