Koala flies above Longleat in England
A hot air balloon, featuring a cute koala, is flying high above Longleat Safari Park in south west England, as excitement builds about the arrival of several koalas and wombats from Cleland Wildlife Park.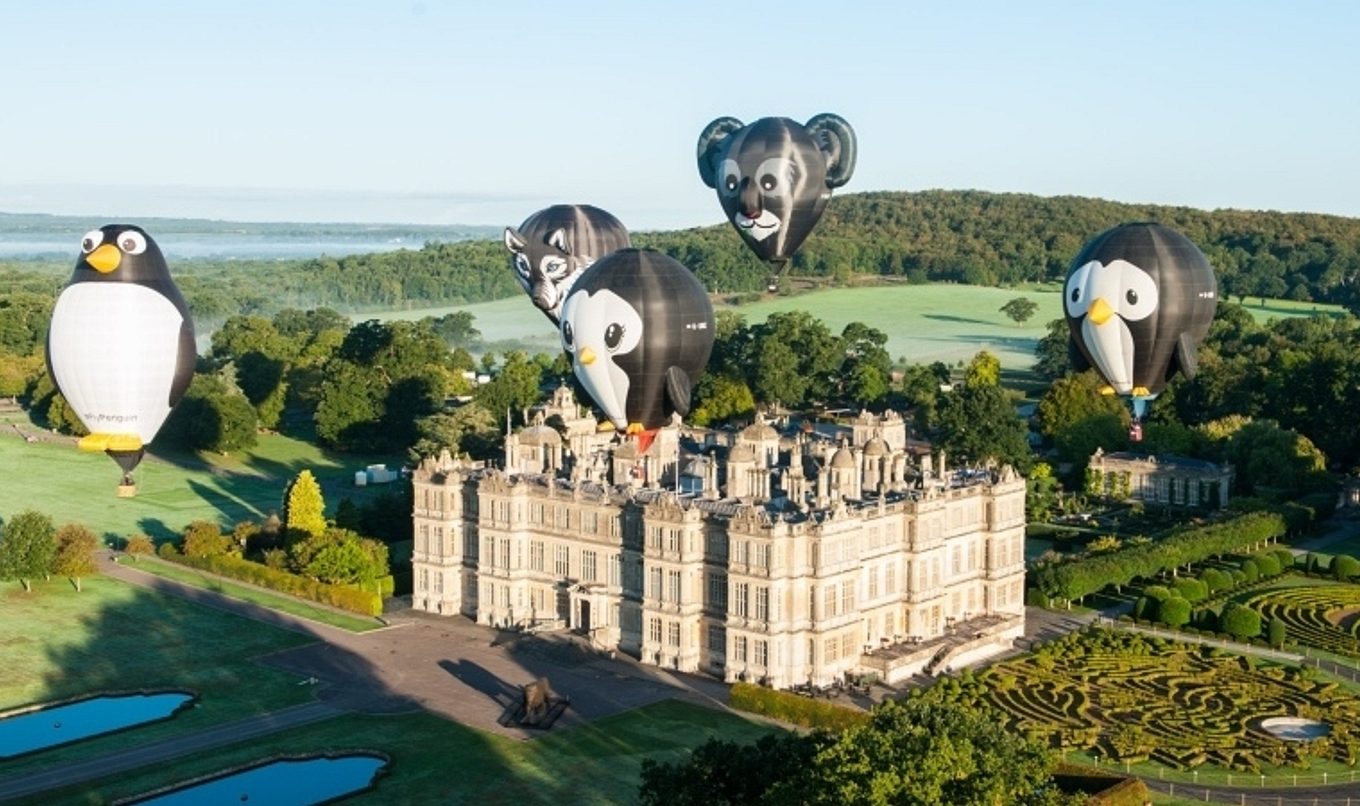 The new koala balloon is one of around 200 hot air balloons from around the world that have arrived at Longleat for the park's annual 'Sky Safari' event this month.
In July the South Australian Government signed an MOU with Longleat agreeing to transfer up to six koalas and two wombats from Cleland, to act as international ambassador animals for breeding and conservation purposes.
Cleland Wildlife Park director Adjunct Professor Chris Daniels said two Longleat keepers and the Longleat veterinarian have spent time at Cleland over the past few months, learning how to care for the animals.
"Seven koalas are presently in quarantine at Cleland," he said. "In preparation for up to six of them flying to London, the koalas are being conditioned to spend time in individual enclosures filled with their favourite gum leaves.
"The two wombats are in quarantine at the Adelaide Zoo. All of the animals are having regular health checks to ensure they are fit and well for travel.
"A Cleland koala keeper and vet will travel with the koalas and wombats to ensure they have the best care on the journey and the keeper will remain at Longleat while the animals settle into their new home.
"Longleat has even planted 4000 eucalyptus trees to ensure that the koalas have their favourite varieties of gum leaves."
The Cleland koalas and wombats will live in a specially designed enclosure called Koala Creek, which features a natural spring, themed indoor and outdoor habitats and viewing areas.
Longleat visitors are likely to be able to see the Cleland animals in the first half of next year.
Longleat, a popular safari park in Wiltshire that has more than a million visitors a year, will be the only place where koalas can be seen in England, and one of only two places in Europe.
Longleat custodian, Lord Weymouth, is also the International Patron of the International Koala Centre of Excellence (IKCE) based at Cleland, a new initiative to raise research funding to support koala management and conservation.