The release of a biological control agent to destroy a major weed infestation has exceeded expectations by moving to neighbouring properties to continue its attack.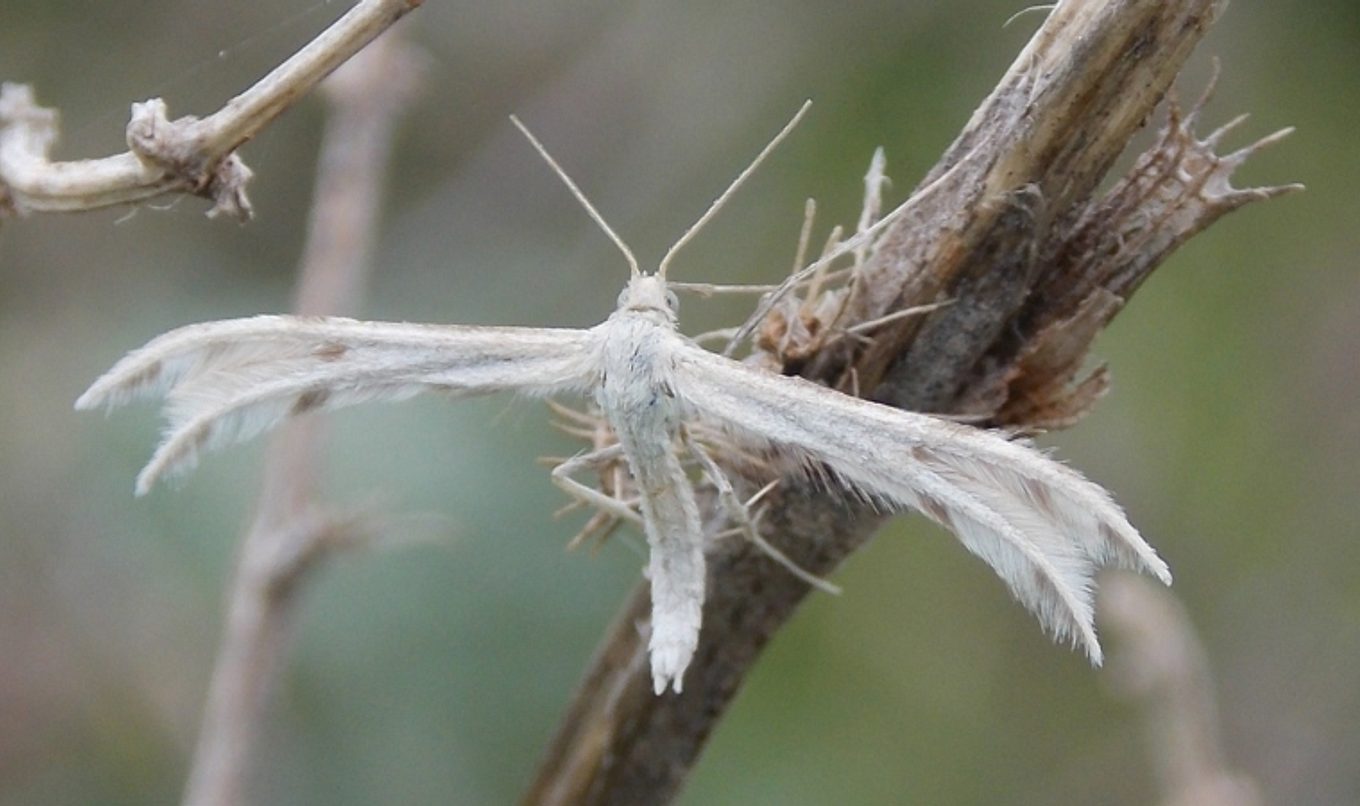 The horehound plume moth was released on a property at Rosedale in the Barossa Valley in October 2017. The site had a five-hectare infestation of horehound, a declared pest plant that is difficult to eradicate.
Natural Resources Adelaide and Mt Lofty Ranges District Officer David Hughes said the release resulted in about 75 per cent of horehound being eliminated from the property.
"The drier conditions seem to have provided perfect conditions to increase the population of the plume moth and allow them to flourish," Mr Hughes said.
"Some farmers have suggested these moths act like a thousand sheep that have come in and eaten the weed back to its roots.
"Not only did our 60 original caterpillars increase and decimate the horehound on the host property, but we found the caterpillars had spread to three adjoining properties and roadsides where they are busy attacking the weeds there, turning them into sticks, much to the delight of the landowners."
Horehound has a distinct odour that taints milk and meat when consumed by stock. Its tenacious burrs get caught in wool, fur or clothing and large mature plants can produce in excess of 20,000 seeds per year.
Introduced to Australia in the 19th century as a medicinal herb, horehound became a weed of grasslands and pastures. It thrives even in poor soil and is frost and drought-resistant. It can be spread by animals, machinery and car tyres.
Plume moths are host-specific, meaning they feed only on horehound and do not attack any commercial crops or native plants. The larvae feed on the growing tips of the horehound, weakening the plant and reducing the number of flowers and burrs produced.
The Natural Resources team has identified sites of horehound infestation along the rail line from Kapunda to Eudunda as well as locations at Tarlee, Penrice, Two Wells and Dublin, for the next release of plume moth larvae.
It will also be supplying caterpillars to several landholders on adjoining Natural Resources areas further north in the Burra and Halleluiah Hills region.