Free plants healing scarred land
Landholders have collected 13,000 plants through the latest Pinery plant giveaway to continue the greening of fire-affected land.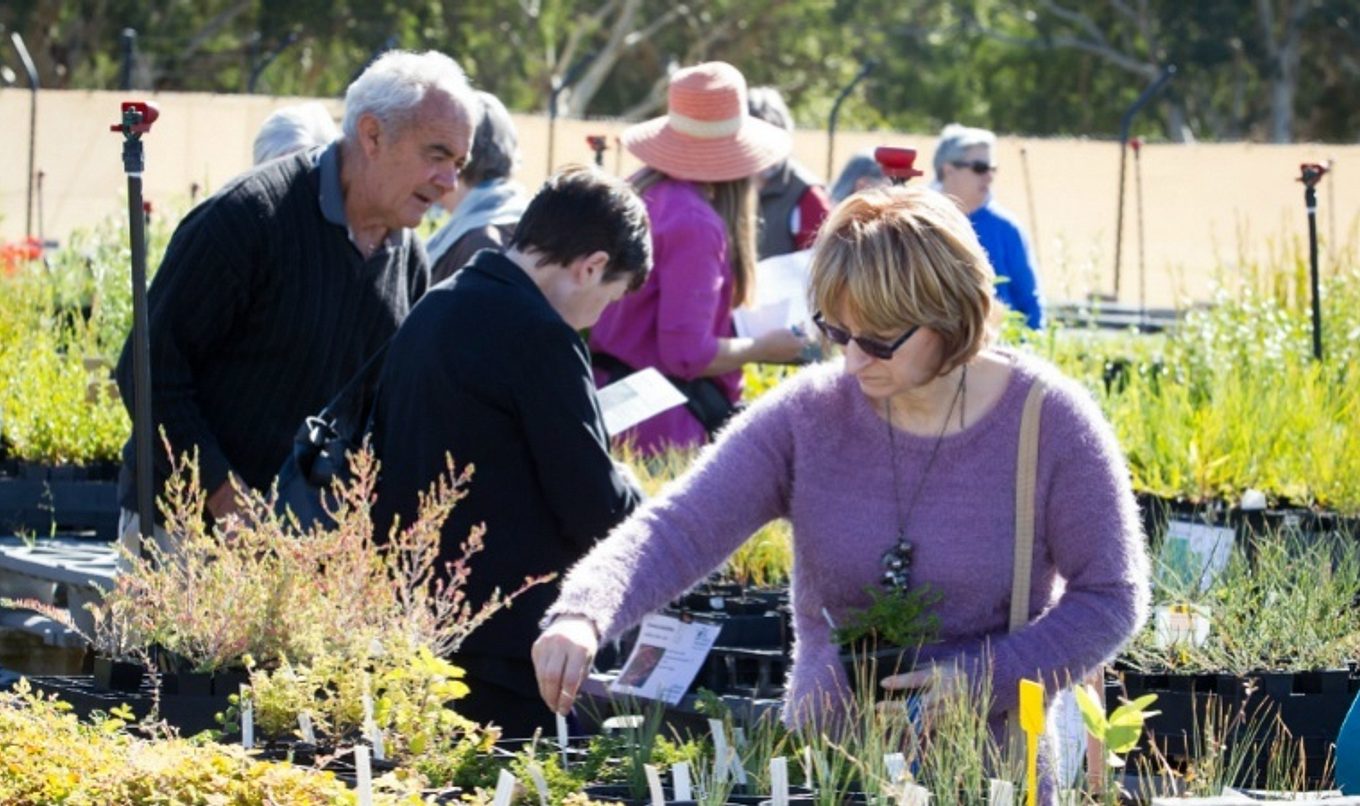 More than 40,000 native plants have now been given away to help beautify home gardens and repair farming land by adding windbreaks, shelter belts and paddock trees.
The seedlings, along with tree guards and stakes, have been available to anyone who owned or leased property affected by the Pinery fires in 2015.
This year's event, on 6 May, was the third. Natural Resources Adelaide and Mt Lofty Ranges District Manager Tony Fox said that when landholders who attended were asked about the benefits, 85 per cent said the project had contributed to the physical recovery of their properties or businesses.
"It was really good to hear that almost as many said it had helped their emotional recovery and the majority said it was contributing to the overall recovery of the area," he said.
"The seedlings are being planted to provide shelter for houses, yards, sheds, stock and crops, to re‑establish gardens, to stabilise soil and to contribute to the reestablishment of lost scrub.
"It's been heartening to see the extent of the re-greening that's happening across the area affected by the fires and it couldn't happen without the hard work of the local landholders and so many community groups."
Support for the plant distribution is organised by the community-based Pinery Fire Vegetation Recovery Committee. Funding for the committee, and for the plants, tree guards and garden vouchers, is from the NRM levy through the Adelaide and Mt Lofty Ranges Natural Resources Management Board.
Groups that grew the seedlings included Walkerville and Gawler Rotary Clubs, Trees For Life, Kersbrook Landcare Group, Barossa Bushgardens, Light Regional Council, Nuriootpa Primary and High School, Faith Lutheran College, Kapunda, Freeling and Mallala primary schools and Craigmore High School, along with Trees For Life and its sponsor, Viterra, which provided half-price tree guards and stakes.
For more information on the Pinery bushfire recovery, visit www.naturalresources.sa.gov.au/adelaidemtloftyranges/land/fire-management/pinery-fire-recovery