Upgrade works continue at Naracoorte Caves
Upgrade works to improve the World Heritage-listed Victoria Fossil Cave Precinct have begun at Naracoorte Caves National Park.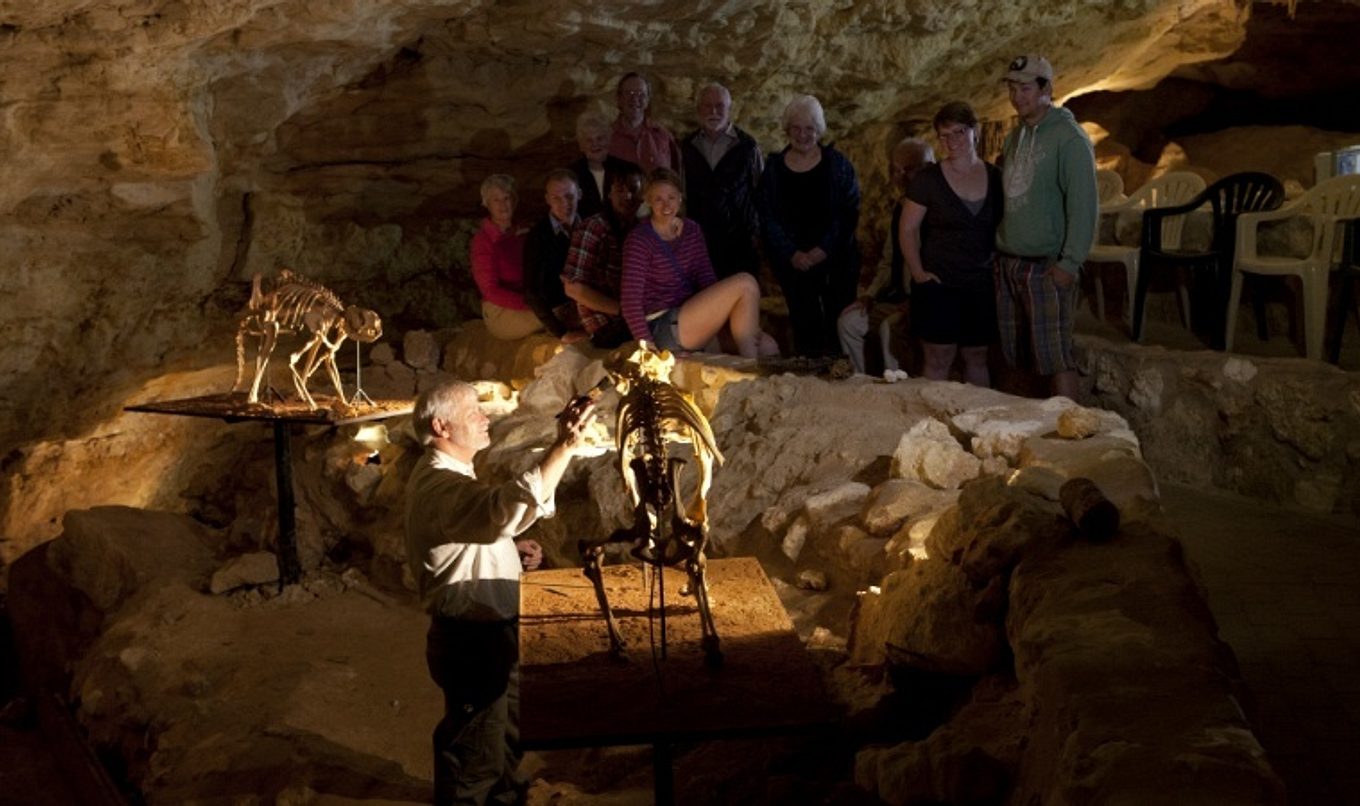 The works follow the successful completion of an updated visitor centre, the new Rooftop Loop Walk in the main visitor precinct, and interpretive signage.
The Rooftop Loop creates a wider level of accessibility for people with mobility considerations or those with prams to see the caves from new observation platforms.
Under the Tourism Demand Driver Infrastructure programme (TDDI), the state and federal governments have provided funding to upgrade the caves' visitor facilities.
The work at Victoria Cave, which includes renewing undercover visitor areas with interpretive and advisory signage and resurfacing the carpark, is expected to be completed by the end of June.
Naracoorte Caves Site Manager Nick McIntyre said tours would continue throughout the upgrade work with minimal disruptions.
"The work is taking place at a quieter time of the year, but we can put on additional tours during the day to accommodate demand if needed," he said.
"We will be using a bus to ferry guests to and from the visitor centre, as the public carpark and part of the Stony Point walking trail are currently unavailable for use.
"With the recent increase in the number of guests, especially from overseas, these works will help showcase the site, and create the perfect setting to experience and enjoy the fossil deposits."