Innovative educators take teaching outside on YP
Thirty-three educators from across the Southern Yorke Partnership region recently attended a professional development workshop looking at how curriculum can be linked to, and delivered in, an outdoor learning environment.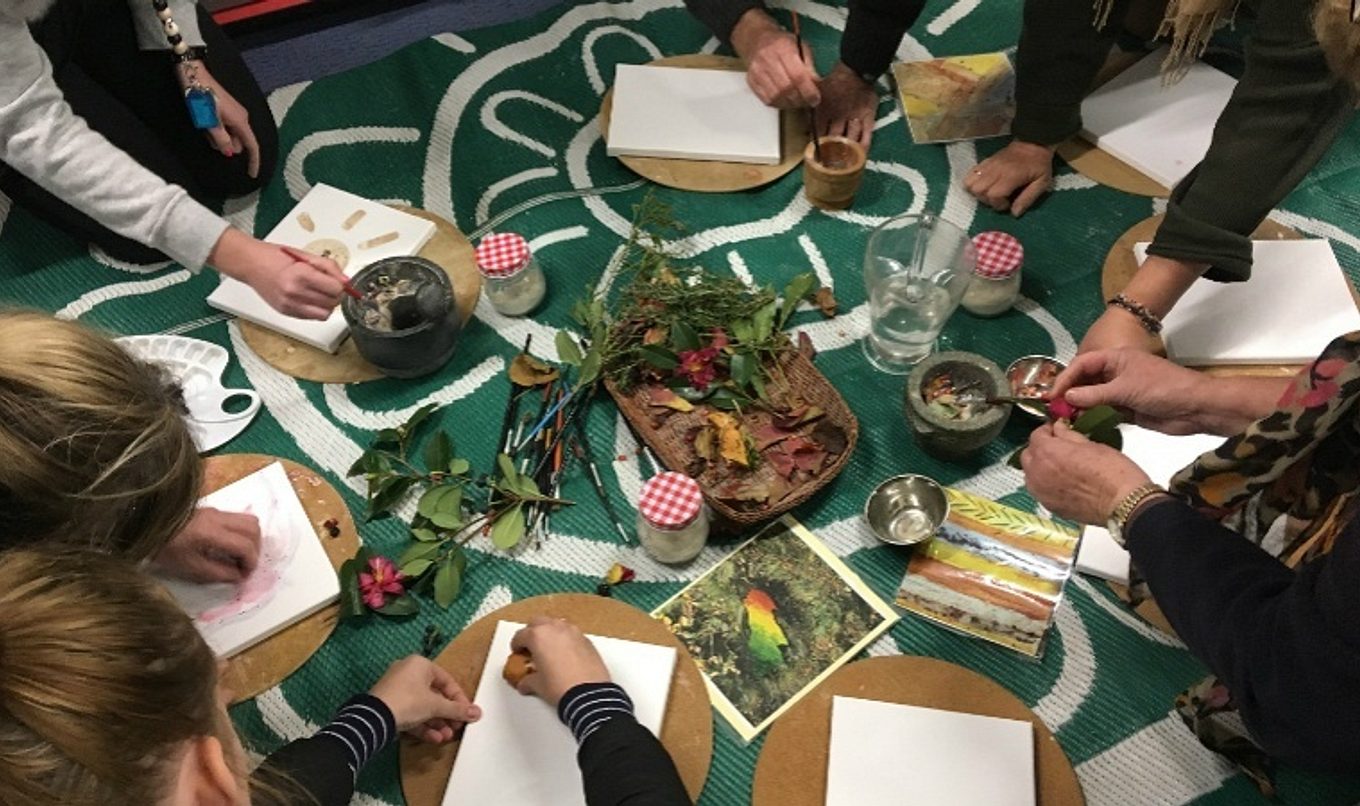 Sarah Sutter and Maria Taylor from Nature Play SA were joined by internationally renowned Scottish education consultant and author Juliet Robertson in delivering the workshop, which focussed on science, technology, engineering and maths (STEM), and geography.
Natural Resources Northern and Yorke Ranger Fabienne Dee said the sessions provided educators with an opportunity to learn from Ms Robertson's extensive experience in getting outside to learn.
"Juliet's enthusiastic and creative delivery of the professional development session encouraged teaches to explore innovative ideas, framework and process to incorporate valuable outdoor learning sessions for their students as part of their day-to-day teaching methods," Ms Dee said.
"Juliet ran a literacy session under the watchful gaze of an old gum tree, where leaves, snails and blades of grass became inspiration for poetry, similes and analogies.
"Participants later made paint from natural products to create personal artwork to be take home as a memento of this valuable workshop."
Katie Hocking of Minlaton District School said the session had assisted the teaching staff in creating a more imaginative and engaging learning environment.
"The students have responded positively to being outdoors and using natural resources; they have been showing more enthusiasm towards their learning when they are outside," Ms Hocking said.
"We have taken a lot of ideas from the session and incorporated them into our poetry unit, in particular the teaching of metaphors with 'it's not a stick' and teaching of adjectives by describing nature items we can collect from our surrounding areas."
Funding and support for the professional development session was provided by the Northern and Yorke Natural Resources Management Board through funding from the National Landcare Programme and the DECD Southern Yorke Partnership.
For more information about environmental education or resources to support nature-based education please visit www.naturalresources.sa.gov.au/northernandyorke/home or contact the Natural Resources Centre in Clare on 8841 3400.