Get up-close to giant cuttlefish this winter
Thousands of giant Australian cuttlefish are arriving to the waters off Whyalla and South Australians are encouraged to witness this unique nature-based experience.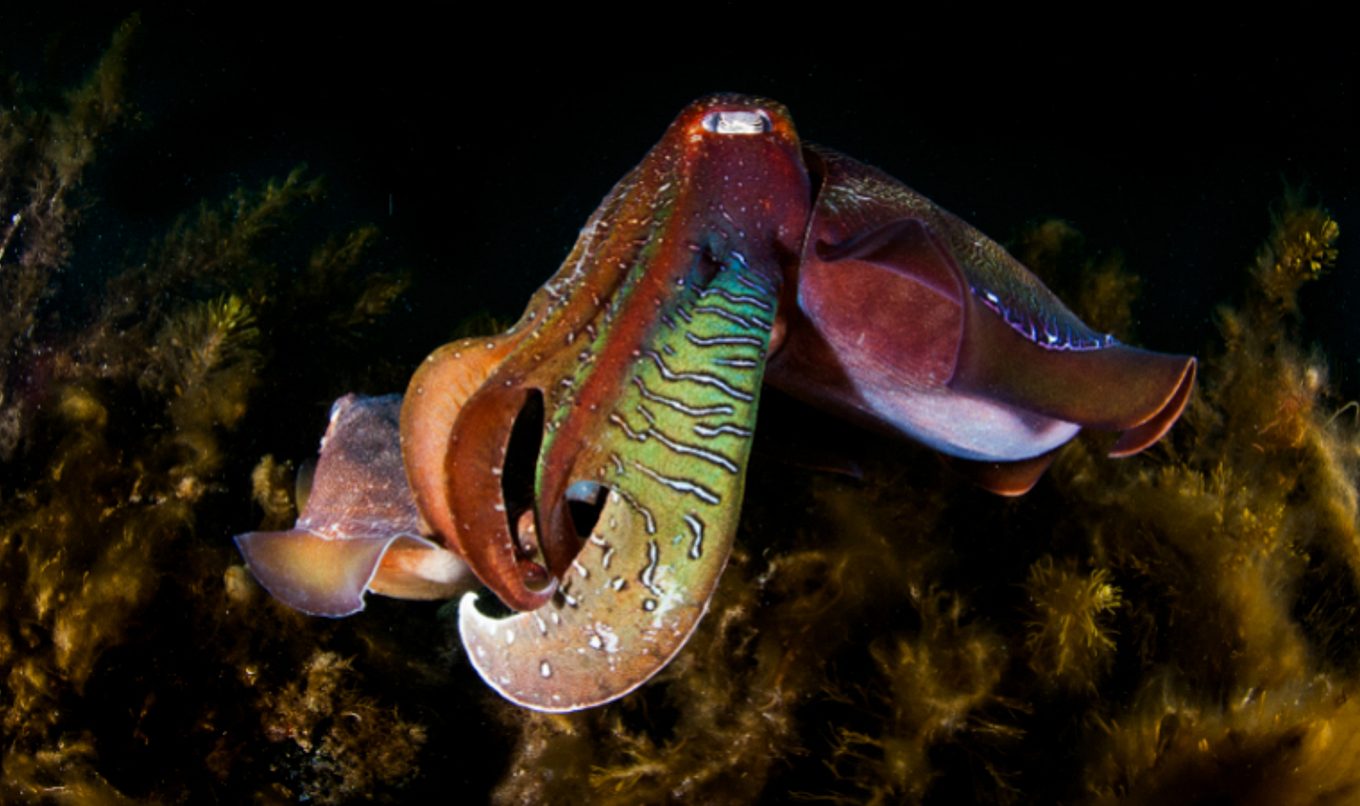 As the cooler weather rolls around and the water temperature drops, giant Australian cuttlefish congregate in the Upper Spencer Gulf Marine Park near Whyalla to breed and put on a colourful show.
You can witness the cuttlefish up-close by snorkelling or diving in waters around Point Lowly, also known as Cuttlefish Coast. You can go at it alone, or book a guided tour with Experiencing Marine Sanctuaries, visit their website.
Department for Environment and Water spokesperson Chris Thomas said giant Australian cuttlefish start to congregate in May, but the best time of year to experience them is June and July when the breeding season is in full swing.
"Population numbers have increased since 2013's record low of 13,492, compared with a significantly higher population of 127,992 recorded in June 2017," Mr Thomas said.
"The waters around Point Lowly have rocky seabeds which provide the perfect environment for females to lay and delicately attach their eggs.
"As part of the breeding, the males put on a spectacular display of colours and shape-shifting to attract and keep a mate.
"The sheer number of cuttlefish makes the Whyalla breeding aggregations unique, not just in Australia, but the world.
"At first when swimming with the cuttlefish the size and rapid colour-changes of these creatures is intimidating, but after a few minutes you realise that they are oblivious to your presence. There is one thing on their mind – procreation."