Garden Art Exhibition in Adelaide Botanic Garden
The Santos Museum of Economic Botany within Adelaide Botanic Garden is showcasing an art exhibition of glass creations that take on plant-like forms.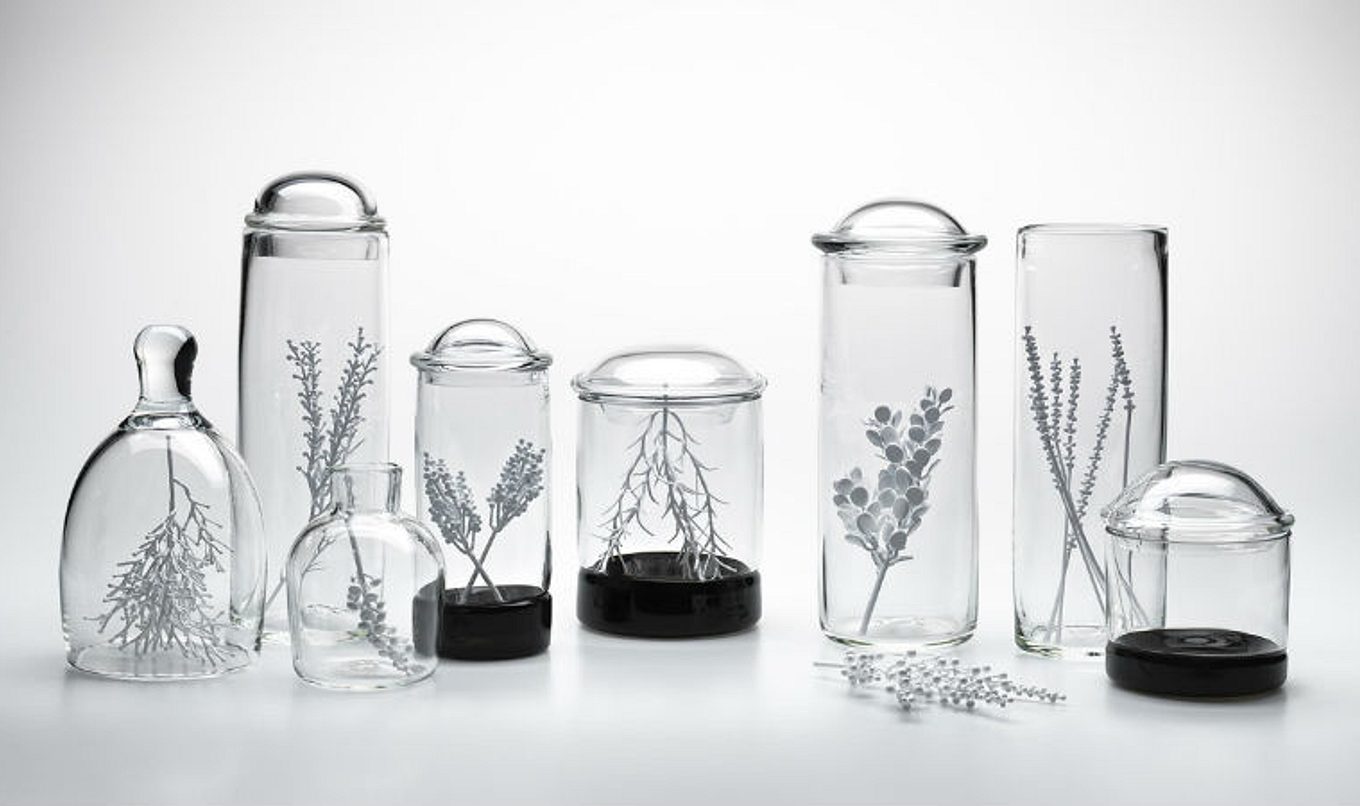 Thebarton-based glass artist Jess Dare and Melbourne-based artist Amanda Dziedzic used techniques of flame-working and glass-blowing to create the interesting art forms that explore the relationship between glass and nature.
Called Hold: To hold still. To contain. To hold dear, the exhibition presents an eerie world of ghostly botanicals together with flowers in full bloom. While representing nature, the art also considers less tangible themes.
Artist Jess Dare said the pieces explore ideas of memory and personal histories.
"The also explore our shared fascination with the human desire to hold on to and preserve moments in time," she said.
Santos Museum of Economic Botany curator Tony Kanellos said glass has long been used as an art form to educate and inspire.
"The representation of plants as three dimensional, life-like models, has a rich history in the promulgation of botanical knowledge," Mr Kanellos said.
"Artists Jess Dare and Amanda Dziedzic continue this long and rich tradition, and add so much more."
The exhibition is presented in the Santos Museum of Economic Botany, in the Adelaide Botanic Garden on North Terrace from now until 9 December, from 10am to 4pm daily.
About the artists:
Jess Dare is based at Gray St Workshop at Thebarton. Shecompleted a Bachelor of Visual Arts specialising in Jewellery at the Adelaide Centre for the Arts TAFEsa in 2006.
Dare exhibits nationally and internationally and is represented in major national collections including The National Gallery of Australia, the Art Gallery of South Australia and the National Glass Collection.
Amanda Dziedzic is a Melbourne-based glass artist. Her works are available at several SA outlets, including Jam Factory and Council of Objects.