South Australia's earliest shipwreck discovered in Encounter Bay
Maritime heritage experts have made the exciting discovery of South Australia's earliest recorded shipwreck in Encounter Bay.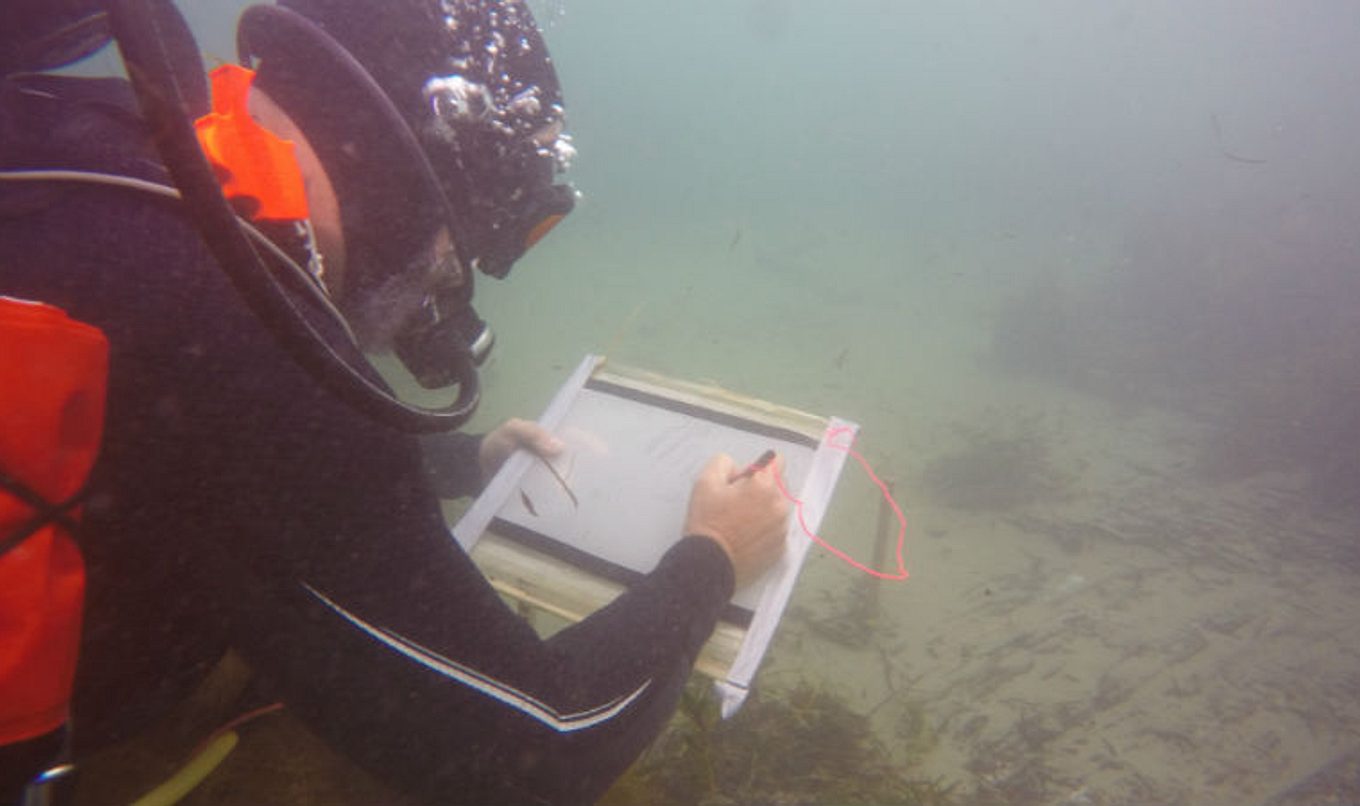 The barque South Australian was driven ashore in a storm on 8 December 1837 while anchored in Rosetta Harbor at Encounter Bay, but its exact location remained a mystery until April 2018.
Department for Environment and Water Senior Maritime Heritage Officer Rick Bullers said maritime heritage experts have been looking for the wreck of the barque South Australian for many years.
"This was one of the early vessels acquired by the South Australian Company to bring free settlers to found the province of South Australia in 1836-37, making this a tremendously important part of our history," he said.
"Previous searches, including magnetometer searches in the 1990s, failed to locate it.
"An archaeological team spent five days at the site in April searching with a magnetometer and metal detectors carried by SCUBA divers, snorkelers and walkers."
The project to discover and record the wreck was a joint operation between the Silentworld Foundation, the Department for Environment and Water, the Australian National Maritime Museum, the South Australian Maritime Museum, Flinders University, and the 'MaP' Fund.
Dr James Hunter, Curator of the Royal Australian Navy Maritime Archaeology at the Australian National Maritime Museum, said the South Australian was an important part of the state's maritime heritage.
"This is the first shipwreck recorded after South Australia was established as a colony," he said.
"It is also believed to be one of the earliest recorded wrecks of a free-settlement immigration ship in Australia. All earlier immigration-related shipwrecks were of convict transports."
South Australian Maritime Museum curator, Dr Adam Paterson has conducted extensive research into whaling in the region.
"Although the vessel wrecked within about a year of arriving in South Australia, it featured in several dramatic events including an argument between rival whalers that ended in pistols being drawn, though no one was harmed."
Irini Malliaros, a maritime archaeologist with the Silentworld Foundation, said the wreck was also internationally significant.
"It is one of only three known archaeological sites of a British-built sailing packet in the world," she said.
South Australian has now been protected with the creation of a 30-metre Historic Wreck Protected Zone, similar to the zones around the wrecks of Zanoni and HMAS Hobart.
The wreck lies in 3 metres of water at latitude 35° 34.641, longitude 138° 36.213.
No access is allowed within 30 metres of this point without a permit.