Forty years of aerial kangaroo surveys
The annual aerial kangaroo survey has been carried out again this year, for the 40th time since its inception in 1978.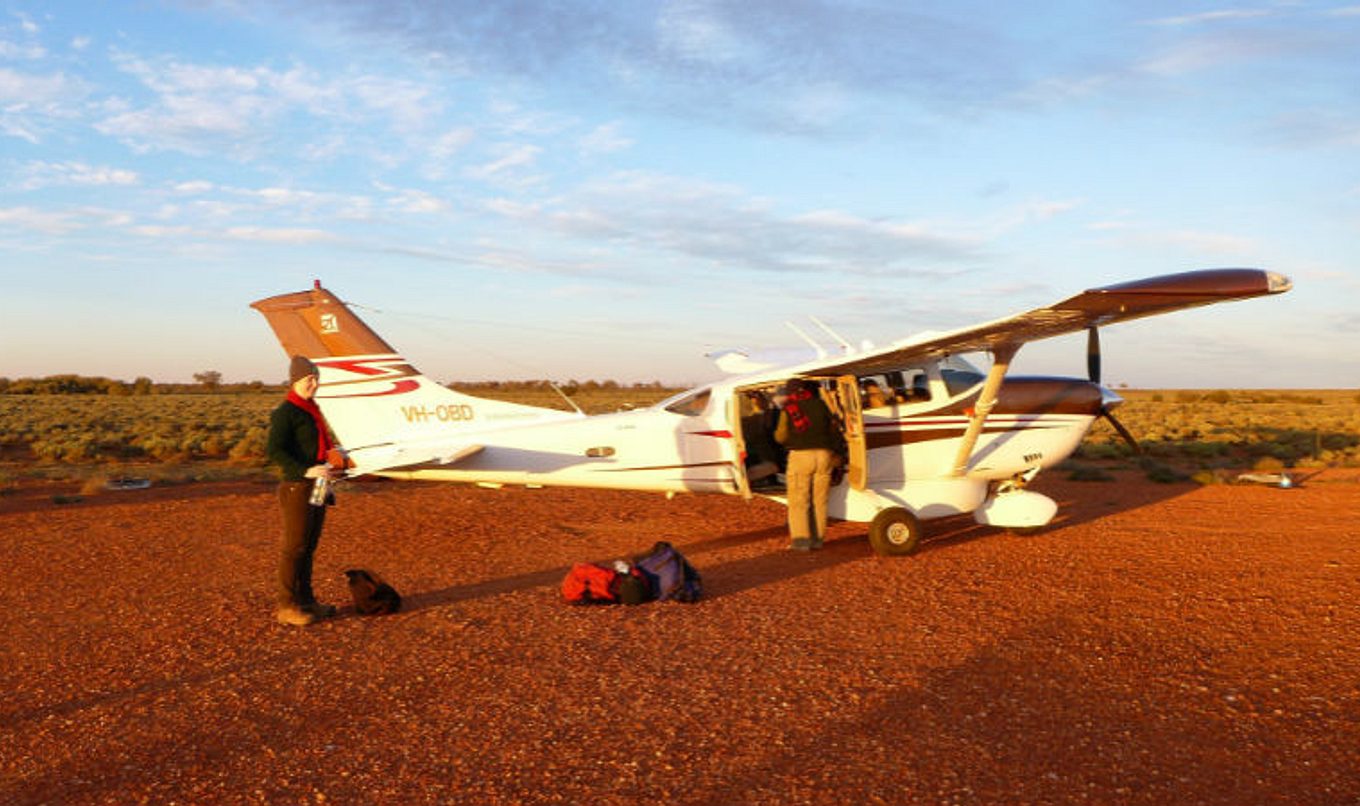 The annual counting of kangaroos is carried out from a low-flying aircraft and provides a snapshot of kangaroo populations across much of the South Australian landscape.
The long-standing Department for Environment and Water (DEW) survey includes both pastoral and agricultural regions over an area of almost 230,000 square kilometres.
Surveying indicates that kangaroo populations largely respond to climatic conditions, with populations generally decreasing during droughts and recovering in good conditions.
DEW's Kangaroo Management Operations Manager, Tom Gerschwitz, says the declining seasonal conditions over much of the pastoral area are impacting on the high numbers of kangaroos.
"This survey continuees to inform DEW about trends in kangaroo populations across the broader landscape," Mr Gerschwitz said.
"Two trained observers sit in the rear of a Cessna 206 aircraft and scan the landscape, counting kangaroos in a 200m wide strip each side of the aircraft, surveying one square kilometre every 97 seconds.
"An aircraft flying low with streamers attached to its wing struts and following a seemingly unchanged flight path is an unusual sight but it is the most efficient way to gather data on kangaroo populations."
The data will inform the setting of quotas within the commercial harvest area for kangaroos and aids in understanding the effect of environmental conditions on kangaroo numbers.