New co-management plan for Yorke Peninsula parks
Better protection of cultural sites and wildlife will be among the benefits delivered from a new co-management plan for parks across Yorke Peninsula.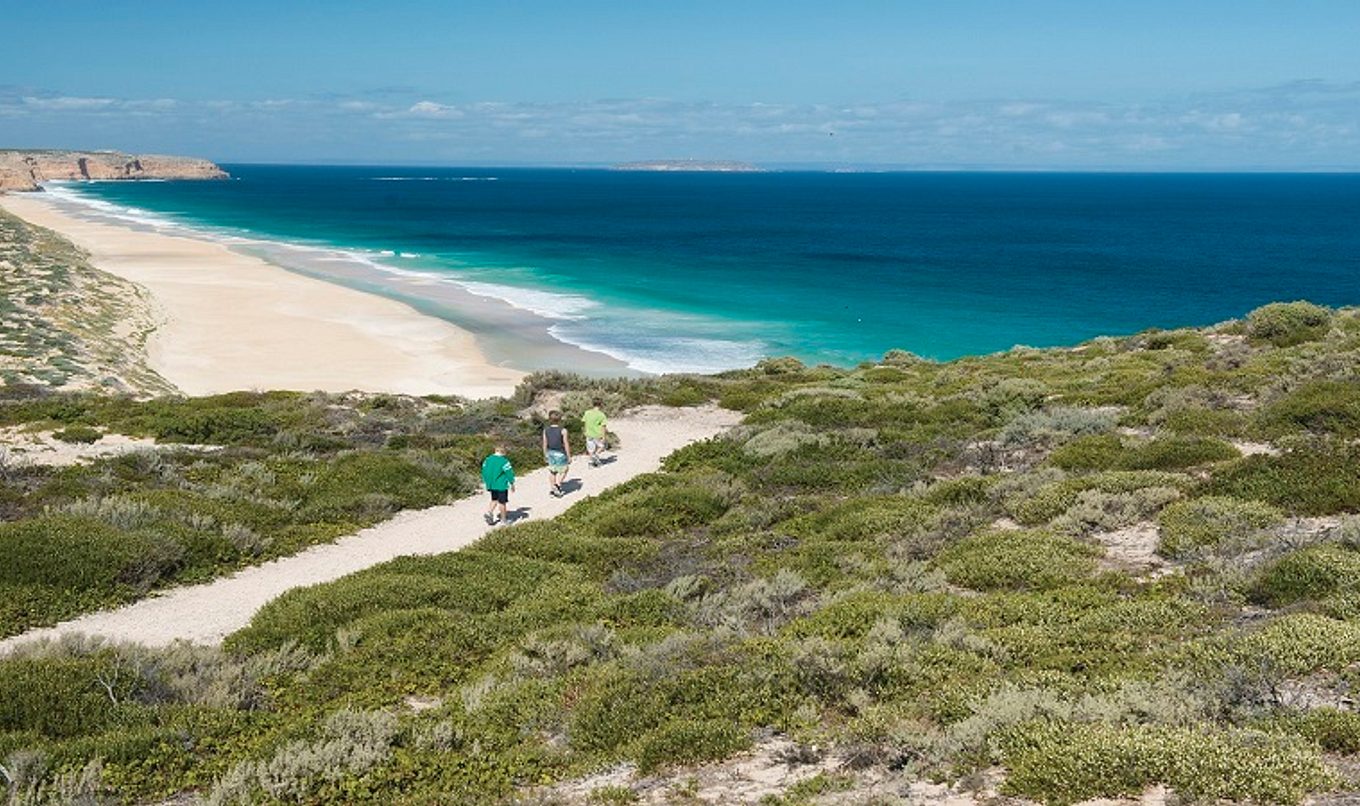 The plan has been developed in collaboration with the Dhilba Guuranda-Innes National Park Co-management Board – a partnership between the Narungga Nation Aboriginal Corporation and the South Australian Government.
Including Dhilba Guuranda-Innes National Park, the plan sets out strategies for the management of the parks and support for the ongoing connection of Narungga people with Country.
Apart from Dhilba Guuranda-Innes National Park, the Carribie, Minlacowie, Ramsay, Warrenben, Goose Island, Bird Islands, Leven Beach, Point Davenport, Thidna, Althorpe Islands and Troubridge Island conservation parks are also included.
The plan aims to ensure the protection and celebration of the important cultural sites for years to come.
The strategies will:
Strengthen Narungga culture and heritage
Protect important cultural sites
Improve the integrity of ecological communities
Minimise impacts to the natural ecological processes
Enable visitors to experience the natural, cultural, and heritage aspects of the parks.
National Parks and Wildlife Service Director, National Parks Programs Jason Irving said the natural beauty and range of nature-based experiences available were a core component of Yorke Peninsula's appeal and why Dhilba Guuranda-Innes National Park is one of the state's most visited parks.
"It's important that we work with the Narungga community to protect the natural beauty of these parks, as well as safeguarding cultural sites found within them," he said.
"This will help protect important cultural sites and offer opportunities to enjoy nature."
Dhilba Guuranda-Innes National Park Co-management Board Chairman Doug Milera said that, for the Narungga community, it was just as important today as it had been in the past to continue to protect and care for Country.
"As co-managers for Dhilba Guuranda-Innes National Park, we continue to care for the land and sea in partnership with the Department for Environment and Water.

"We welcome visitors to share these parks with us, to continue to enjoy them, and to look after them together."
The parks offer some of the state's best coastal scenery and protect important habitat for a range of amazing wildlife, including national and state-listed threatened species.