Discover the magic of our marine parks
While it might be a bit too chilly to dip your toes in the water, there is plenty to see and do in South Australia's marine parks.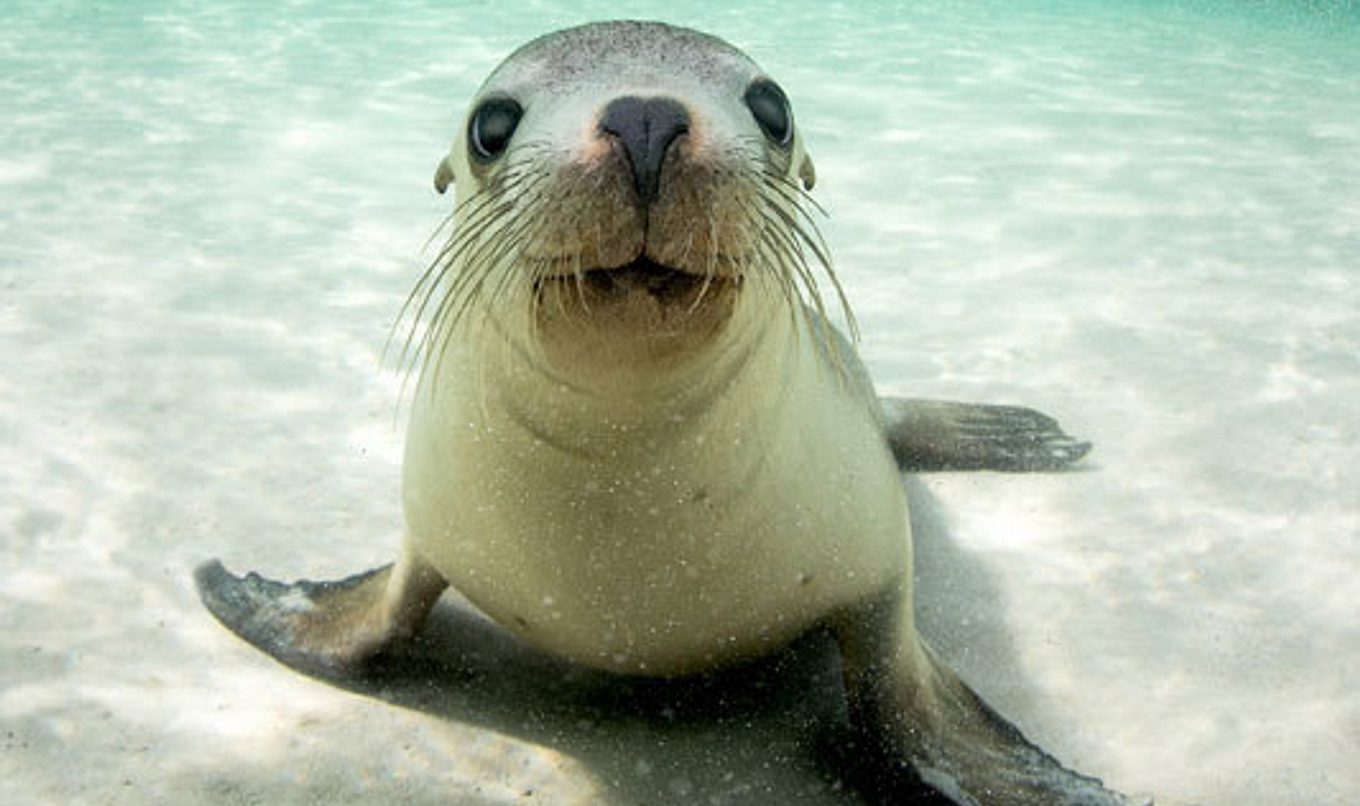 The pristine marine areas are being celebrated by National Parks and Wildlife Service (NPWS) as Park of the Month for August.
Marine parks provide important protection to our ocean environment, which boasts popular species including southern right whales, bottlenose dolphins, leafy sea dragons, great white sharks, the Australian sea lion, and giant Australian cuttlefish.
A range of bird species, including hooded plovers, Australian pelicans and little penguins, also frolic in the parks.
NPWS Senior Ranger Nikki Zanardo - who has patrolled Encounter Marine Park, on Fleurieu Peninsula, and the Adelaide Dolphin Sanctuary for 7 years – said South Australians were lucky to have easy access to marine parks throughout the year.
"Winter in particular is a special time in our marine parks," Ms Zanardo said.
"We have a unique opportunity to witness some amazing species, including the migrations of humpback and southern right whales to our shores and the breeding aggregation of Australian giant cuttlefish on the Eyre Peninsula."
To celebrate South Australia's great marine parks, NPWS has put together a program of activities throughout August, so come along and join in the fun.
Activities include:
Interactive pop-up ranger station at Basham Beach
Ngarrindjeri Cultural Walk – Kondoli Dreaming at Granite Island
Guided Granite Island and Encounter Marine Park walk
Junior whale spotter training at Victor Harbor
Guided beachcombing and ramble at Victor Harbor
Sea Shepherd beach clean-up at Waitpinga Beach
Marine parks science night with Experience Marine Sanctuaries at Seacliff
Sealions: Life by a Whisker film screenings at Wallis Cinemas Noarlunga
Eyre Peninsula school visits "Finding the Fab Five" program with University of Adelaide and NPWS Marine Parks
20% off Seal Island and Southern Ocean Adventure tours with The Big Duck Tours at Victor Harbor
20% off Kangaroo Island Ocean Safari cruises at Penneshaw

For more information and bookings, visit: www.parks.sa.gov.au/park-of-the-month