Beach replenishment to provide important winter buffer
Adelaide beaches will be replenished with 75,000 cubic metres of sand to provide a crucial buffer and address erosion in readiness for winter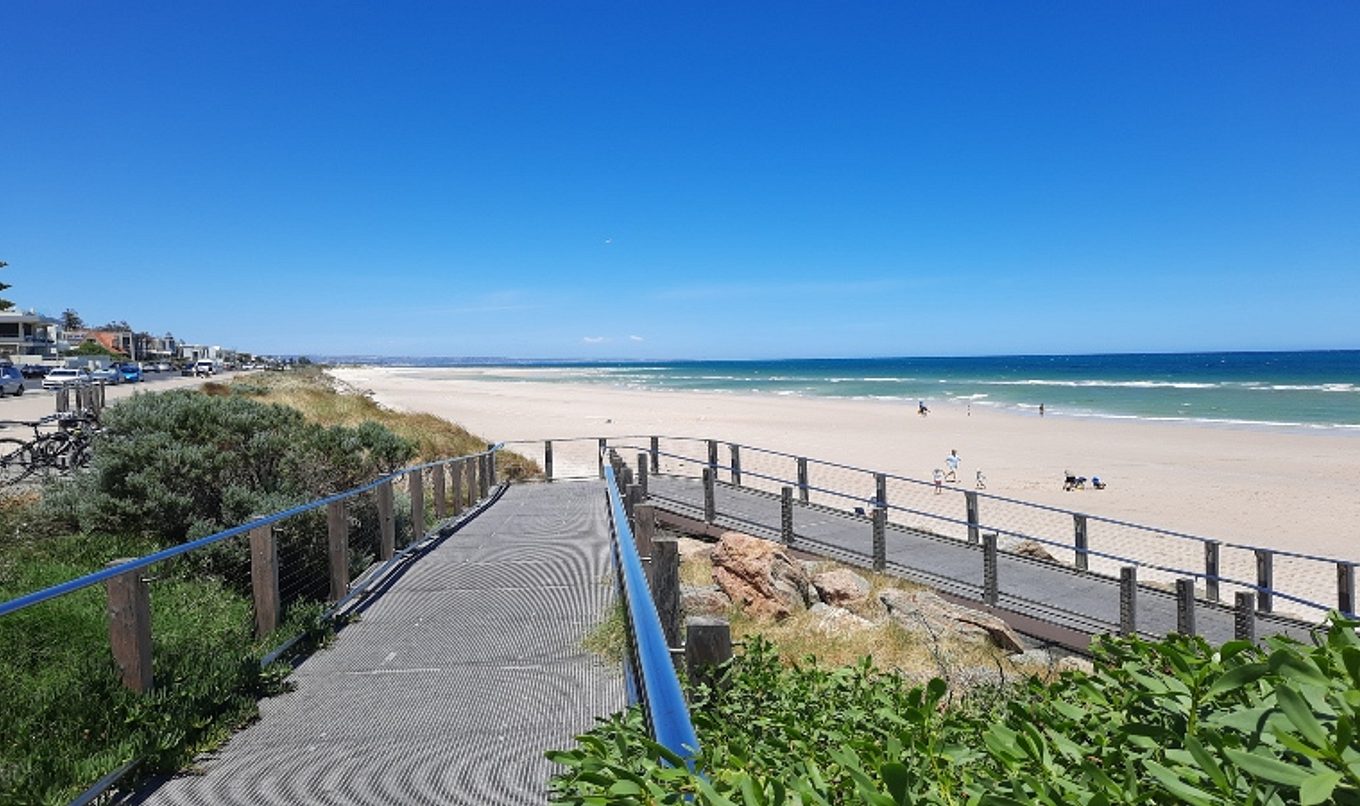 The state government's autumn program starts on Tuesday 14 March with the replenishment of the Semaphore Park dune buffer with 10,000 cubic metres of sand collected from the Semaphore breakwater.
To address low beach levels at Henley Beach and Henley Beach South, 15,000 cubic metres of quarry sand will be delivered from Monday 20 March.
West Beach will receive 50,000 cubic metres of quarry sand between April and June. This is in addition to the 50,000 cubic metres of sand delivered in spring 2022 to meet a state government commitment to maintain West Beach.
Delivery of sand throughout autumn minimises both disruption to beachgoers during summer and disturbance to nesting shorebirds at the Torrens Outlet.
The Coast Protection Board and South Australian Government have actively managed Adelaide beaches for 50 years to make them more resilient to storm damage.
This has included trucking sand along the beach or via roads, or from other parts of the coastline. Structures have been built where replenishment would not manage the issue.
The replenishment program is being undertaken while a state government-appointed independent advisory panel undertakes the Adelaide Beach Management Review. The scientific review is due to be completed by the end of 2023.
Department for Environment and Water Coast and Marine Manager Murray Townsend said adding large volumes of sand to the coastline would significantly improve the condition of the beaches.
"Strong winds, large waves and storm surges, especially in the winter months, causes erosion of Adelaide's beaches, which is why sand movement works are required to manage those areas," Dr Townsend said.
"We've had considerable success with the delivery of quarry sand at West Beach over the past two years – it's clearly improved the quality of the beach.
"Beach levels have partially recovered since the last winter storms but levels remain lower than usual in parts of Henley Beach so we are looking to replicate the West Beach success by delivering quarry sand to Henley."
Dr Townsend said there was a finite amount of sand in Adelaide's beach system.
"Bringing in sand from external sources, as well as recycling sand from where it builds up along our coastline, is needed to retain Adelaide's long, sandy beaches," he said.
"It's important that local residents are aware of the work to deliver sand over the coming months."
The Department for Environment and Water monitors beaches and works closely with local councils, which are responsible for the day-to-day management of the coast and infrastructure, to determine where sand is needed.
For more information visit the department's coasts page.