Parks of the Flinders Ranges celebrated in October
Spring has sprung in the Flinders Ranges, with wattle now in full bloom across the region.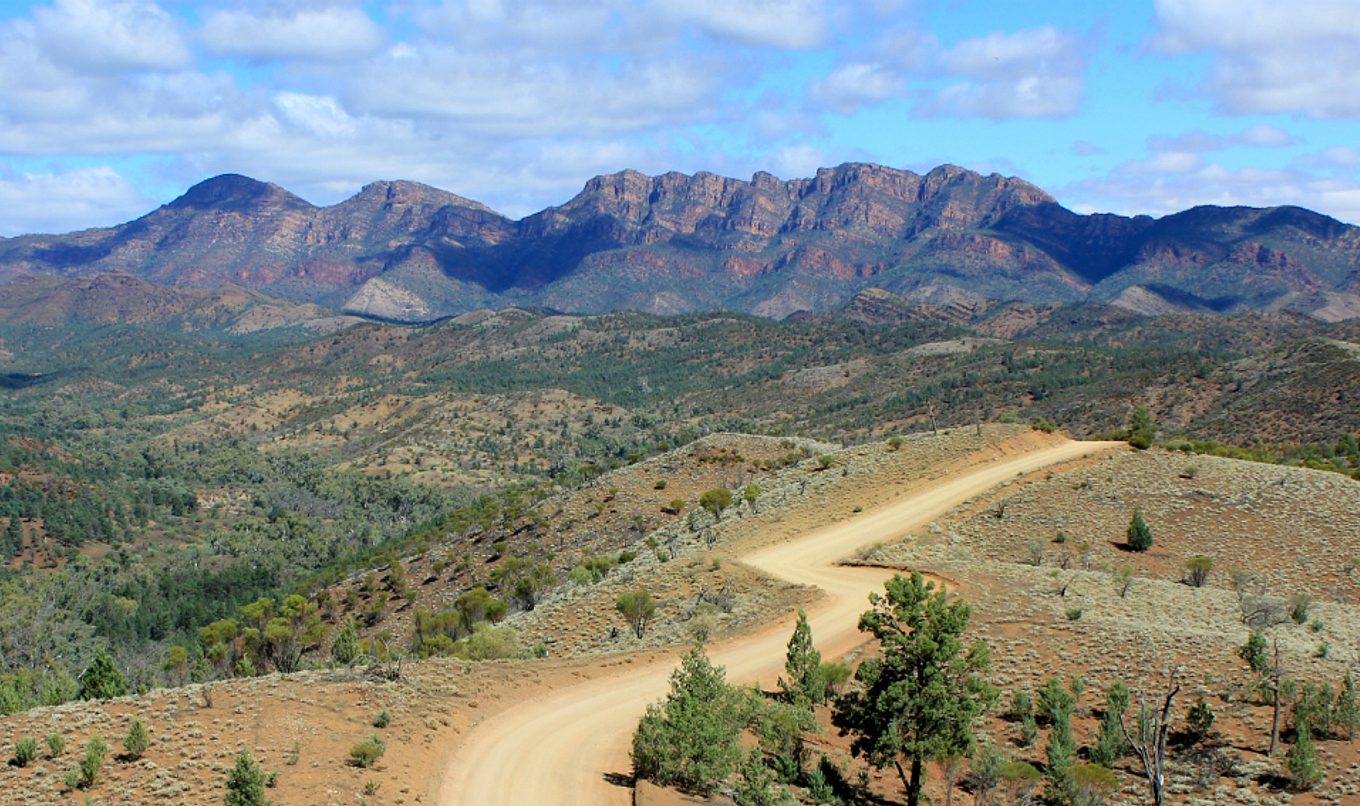 This October National Parks and Wildlife Service (NPWS) is celebrating Flinders Ranges parks as Parks of the Month with an extensive program of activities taking place in Mount Remarkable National Park and Ikara-Flinders Ranges National Park during the school holidays.
Mount Remarkable National Park is located in the Southern Flinders Ranges, about a three-hour drive north of Adelaide. The park is a destination for bushwalking, mountain biking and camping, with Mambray Creek one of the park's most popular campgrounds with 56 campsites nestled alongside towering river red gums along the banks of the creek.
It's not uncommon to share your campsite with emus, kangaroos and a variety of colourful birds. In the evenings you might even be lucky enough to spot a yellow-footed rock-wallaby, as they live nearby.
NPWS Ranger Brett Coghlan has worked in Mount Remarkable National Park for the past 3.5 years.
"I am so fortunate to call this park home," he said.
"The natural beauty of the park is incredible. You can choose to have a really active time with some of the best hiking trails in SA or you can take it easy and relax to the sounds of nature while camping."
A few hours' drive further north from Mount Remarkable National Park, is where you'll find the iconic and breathtaking Ikara-Flinders Ranges National Park. Famous for geological landmarks such as Wilpena Pound, its wildlife and spectacular tree-lined gorges, the park is one of South Australia's must see travel destinations.
The park provides visitors with a great opportunity to see the stunning natural beauty of the South Australian outback and experience Adnyamathanha Culture.
This year marks 50 years since the incorporation of Wilpena Pound into what was then known as Flinders Ranges National Park in 1972 and 30 years since the start of our very successful conservation program 'Bounceback', which has led to the recovery of the yellow-footed rock wallabies in the park and the reintroduction of once locally extinct species the western quoll and brush-tailed possum.
Co-named in November 2015, Ikara-Flinders Ranges National Park provides plenty of accommodation options, from camping in one of the NPWS campgrounds or if you're looking for a little more luxury the Wilpena Pound Resort has a campground with amenity blocks, cabins, glamping tents and motel rooms.
While both parks are popular destinations during the October school holidays, campground bookings are currently available at Mambray Creek, Baroota and Backpack campsites in Mount Remarkable National Park and Acraman, Aroona, Brachina East, Cambrian, Dingley Dell, Koolamon, Teamsters, Trezona and Youngoona campsites at Ikara-Flinders Ranges National Park. There are also campgrounds available across many other parks in the Flinders and Outback region and further afield.
Parks of the Month activities in October include:
Art and craft activities for families
Nature journaling
Guided hiking skills sessions
Workshops with artists
Guided walks and tours
Tag-a-long driving tours
Aboriginal cultural experiences
Aboriginal art exhibition
For more information and to book these and other events, visit www.parks.sa.gov.au/park-of-the-month to book a campground visit www.parks.sa.gov.au/book-and-pay