Reinstating natural habitat the focus of Bookmark Creek workshop
The first of four community workshops to discuss ways to reinstate natural habitat conditions in the Bookmark Creek was held in Renmark last week.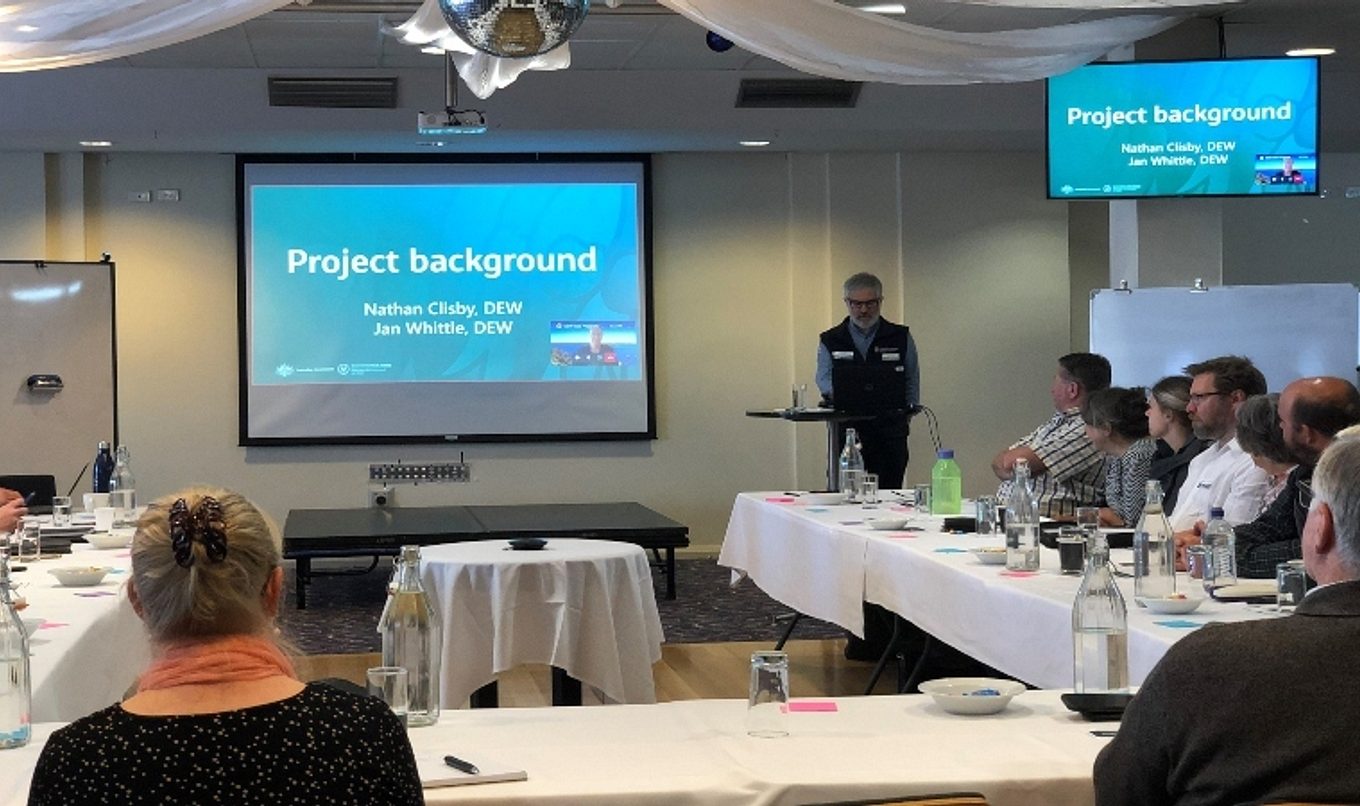 The Bookmark Creek Complex is one of three locations identified as an ecologically important site to improve under the Sustaining Riverland Environments (SRE) Program.
Renmark Paringa Council, members of the Renmark Environmental Watering Committee, including the Renmark Irrigation Trust and Angove Family Winemakers were present and participated in discussions with other key representatives from SA Water, Murray-Darling Basin Authority, and the Murraylands and Riverland Landscape Board also taking part.
SRE Program Leader Nathan Clisby said the Bookmark Creek offers a unique opportunity to create high-value, fast-flowing conditions within the creek, which is important for native fish.
"This area is an important habitat for a number of large-bodied native fish species. This project presents an opportunity to support better flow conditions and passage for fish through the creek, by undertaking works on a series of structures which currently impede water flow and fish movement," Nathan said.
"By restoring natural fish habitats within Bookmark Creek, the works will unlock a suite of environmental, social and economic benefits, such as supporting the growth and wellbeing of the community.
"What we've also heard from the community at the workshop is a strong desire to integrate any designs that support environmental outcomes, with opportunities for community and visitors to interact with the creek and surrounding floodplain, to support health, well-being and education, as well as tourism and the local economy.
"It was great to have staff from Jacobs Group (Australia) facilitating the workshop, who have been engaged to design safe and viable solutions for the project.
"Input from stakeholders at these workshops plays an important part in informing the development of design solutions."
Nathan said the next workshop, to be held in October, would involve the same key stakeholders and will include a review of the outcomes from the previous workshop and discussion and shortlisting of options to proceed through to a detailed design stage.
"Artist impressions of the designs are expected to be released before Christmas where we will invite the broader community to select their preferred design option," Nathan said.
The SRE Program is a $37.6 million initiative funded by the Australian Government through the Murray Darling Basin Authority (MDBA) and delivered by the South Australian Government through the Department for Environment and Water.
The SRE Program aims to help Riverland environments and improve the condition of the South Australian River Murray channel, floodplain and wetland ecosystems.
It has a focus on recovering native fish populations and providing flow on benefits for South Australia's Riverland communities.
For more information visit: www.environment.sa.gov.au/SustainingRiverlandEnvironments