$2.5 million boost for SA's nature-based tourism sector
Visitors will soon get the chance to fly through the treetops at Kuitpo Forest, or to travel across the sea to spot rare seabirds and experience some of South Australia's most beautiful coastal regions and islands with a $2.5 million injection into South Australia's nature-based tourism sector which will create more than 50 jobs across the state.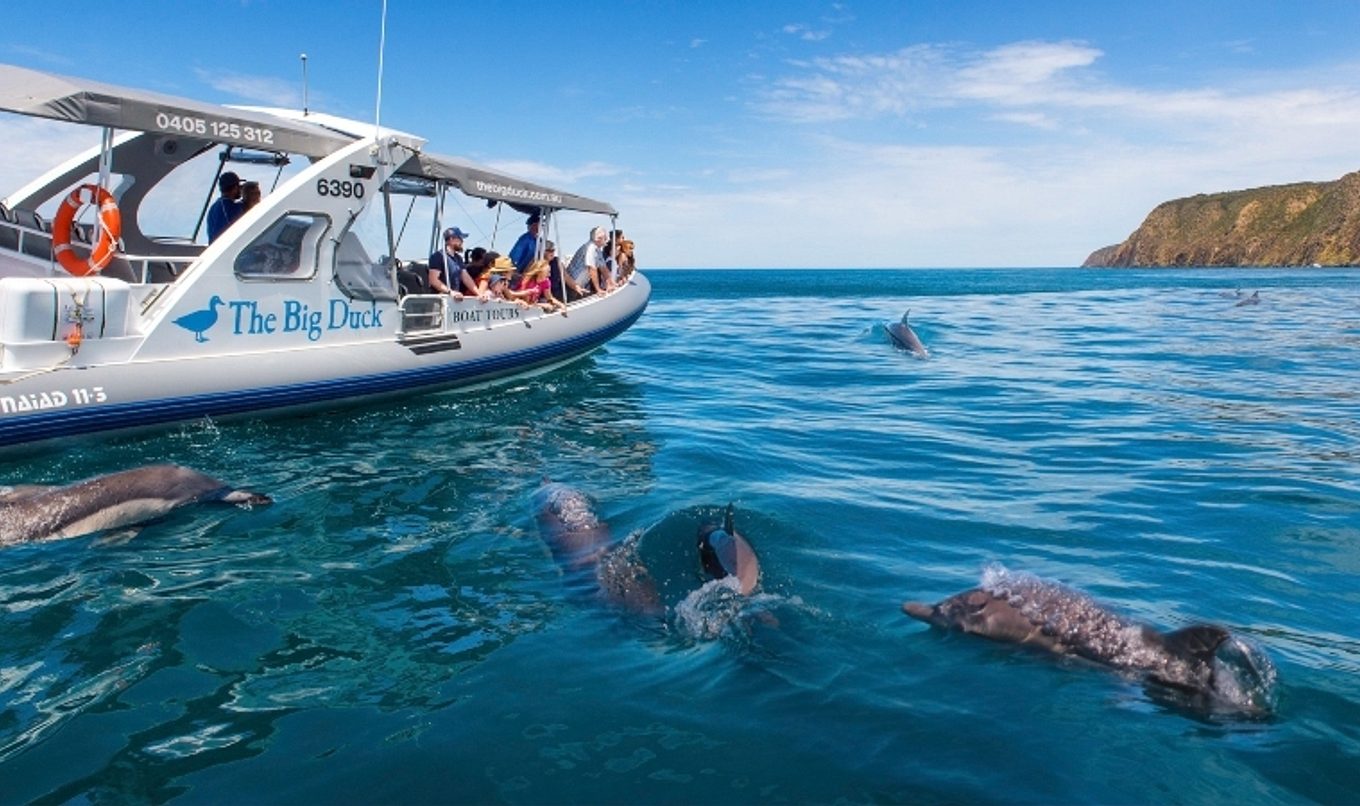 The three new experiences are being made possible thanks to $1 million worth of grants from the South Australian Government's Nature-Based Tourism Co-Investment Fund.
The innovative new tourism initiatives include a new boat tour of an unique part of Encounter Marine Park on the Fleurieu Peninsula, a new aerial adventure park to be built in Kuitpo Forest in the Adelaide Hills and two new nature-based commercial tour experiences that showcase Reevesby Island, in the Sir Joseph Banks Group Conservation Park and a Pelagic Birds Tour, incorporating the Neptune Islands Conservation Park, where seabirds such as osprey, giant petrels and albatross can be viewed, on Eyre Peninsula.
These projects have all demonstrated local conservation, community and economic benefits and as part of their development, operators will contribute to conservation programs such as restoring habitats, revegetation and rewilding projects.
The three successful applicants being offered grant funding are:
Calypso Star Charters ($181,442 grant for total project cost of $362,884), a highly successful tourism operator running shark cage diving tours out of Port Lincoln. The grant will allow them to set up two new tours to Reevesby Island and a pelagic bird tour further south of Neptune Island. Accessible only by boat, Reevesby Island is one of the largest islands in the Sir Joseph Banks Group Conservation Park with beautiful sandy beaches and spectacular views of the coastline, as well as home to a unique range of wildlife including greater sticknest rats, hooded plovers, cape barren geese and little penguins;
Big Duck Boat Tours ($332,500 grant for total project cost of $700,000), a multi-generational tourism operator on the Fleurieu Peninsula, the fund will ensure the operators can purchase a new boat, and set up a new tour which showcases the beautiful scenery and marine life found in the region between Wirrina Cove, Rapid Head, Cape Jervis and Victor Harbor in Encounter Marine Park, such as seals, sea lions, long nose fur seals, common dolphins, bottle-nose dolphins, southern right whales, humpback whales and occasionally orcas; and
TreeClimb SA, Australia's first inner-city Aerial Adventure Park will be establishing a new site at Kuitpo Forest with 12 tree climb courses ($600,000 grant for total project cost of $1.4 million). The new site will include more challenging courses with longer ziplines and higher platforms together with new innovations that will be the first of their kind in Australia. This will include Australia's first aerial net course, which will enable users with a disability to participate while accompanied by family or carers. TreeClimb Managing Director Seb Packer founded the innovative business in 2018, which has now seen more than 180,000 visitors climb and fly through the aerial adventure course in the Adelaide Parklands.
Mr Packer said the grant will mean the business can expand to establish a second site adjoining the Chookarloo Campground at Kuitpo Forest. This would allow him to double his business and in turn staffing, with up to four new full-time positions and an additional 45 casual staff members, with many expected to come from the local area.
"It gives us the confidence to take that next step," Mr Packer said.
"There are a lot of challenges in deciding to expand so this funding has allowed us to take the plunge and will really ensure we are supported in this next step.
"In terms of the new set-up, we're really excited by the new location and what it'll offer visitors and particularly families to the area. The new TreeClimb at Kuitpo will be more challenging with longer ziplines and higher platforms together with some new innovations that will be the first of their kind in Australia."
Calypso Star Charters Managing Director Andrew Wright said the grant would allow them to further diversify and strengthen their Port Lincoln-based business, adding two extra tours to their offering, which currently includes shark cage diving and sea lion tours. It would also allow them to appoint an additional seven to eight staff members.
Mr Wright said they plan to add a pelagic bird tour, with osprey, giant petrels and albatross able to be spotted as part of the visits and Reevesby Island tours.
Current title holders of Australia's Best Tourist Attraction, Andrew along with wife Nicol and business partner Janet Forster said they currently had more than 8000 visitors a year undertaking shark cage diving and sea lion tours.
"We're finding with COVID that people are no longer just staying two to three nights in Port Lincoln, they're now staying for seven to eight nights, so it's important for our business to be able to broaden and strengthen what we already do," Mr Wright said.
"Besides the two new tours, we will also be investing in new gyroscopic stabilisation for our second boat, which means that we will be able to offer our visitors a more comfortable and enjoyable experience out on the water.
"The two new tours will further showcase the wonderful marine life and wildlife we have here on the Eyre Peninsula to visitors from across the world."
A third generation tourism operator on the Fleurieu Peninsula, Big Duck Boat Tours Managing Director Michael Veenstra said being a successful recipient of the fund would allow his business to set up new boat tours through the region's most spectacular and "Instagram-able" coastline, from Wirrina Cove to Victor Harbor.
"It's hugely exciting and will allow us to invest in a new specifically designed boat which will enable us to set up these new tours through Encounter Marine Park," Mr Veenstra said.
"There's a very high capital cost and outlay to invest in a new boat, which means it's also a great risk to my business, so to be the successful recipient of a grant which can reduce this cost and risk is a huge bonus.
"It'll not only allow us to showcase our very special part of the world to visitors from all across the globe. It will also allow us to grow our team of experienced skippers and guides from 15 permanent part-time, casual and full time staff by an additional two Full Time Equivalent (FTE) positions."
Fund applicants can seek grants from $20,000 to $1 million and are expected to contribute at least half of the total financial costs of their project.
The Fund will remain open until June 2022 or until the $5 million SA Government investment is exhausted.