$1.5m investment in works to improve access to national parks
Work is underway to give national park visitors easier access to some of Adelaide's popular sites as part of the state government's investment in parks across South Australia.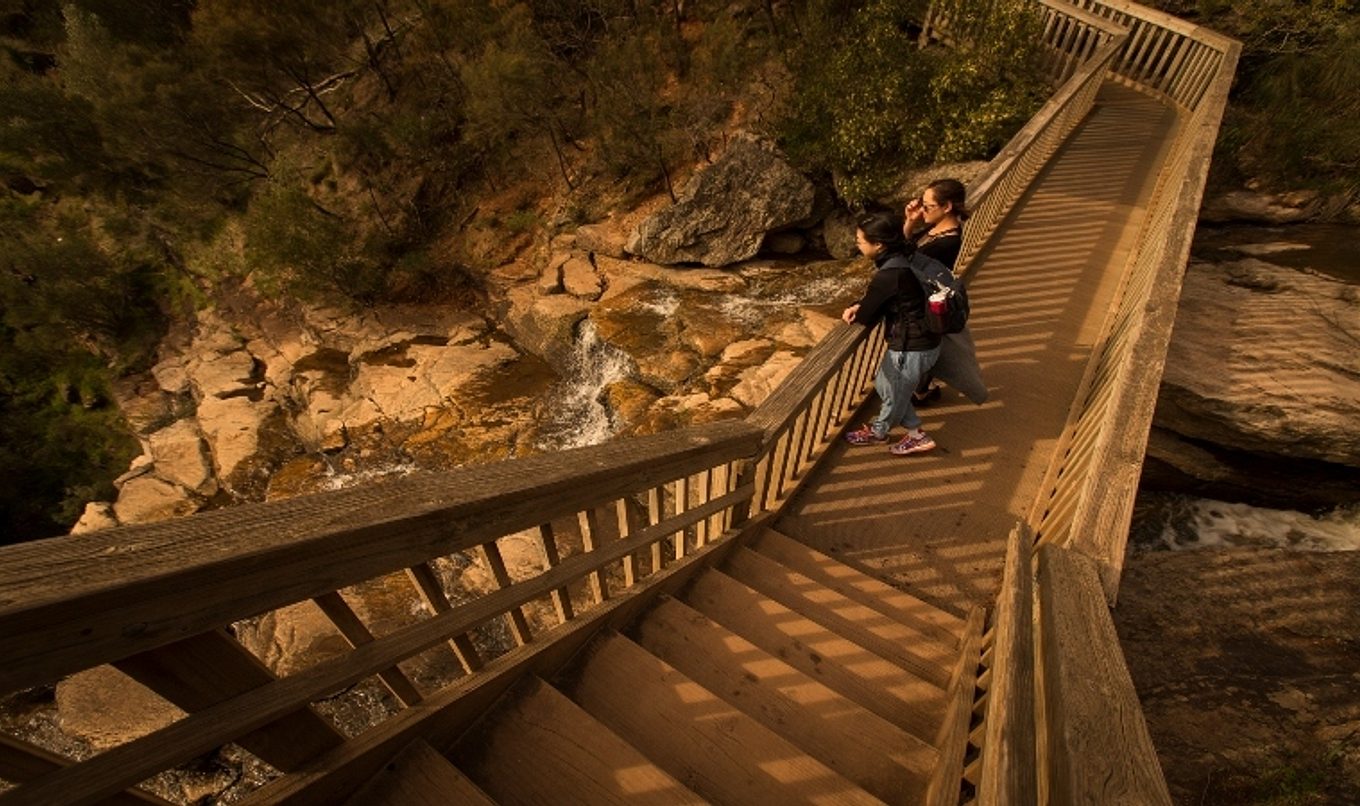 Morialta Conservation Park in Adelaide's east and Mark Oliphant Conservation Park in the Adelaide Hills are the first projects to receive funding as part of a $1.5 million investment to boost visitor experience, improve safety and increase car parking capacity.
An increase in visitation at Mark Oliphant Conservation Park in the Adelaide Hills in recent years has seen a greater demand on parking near the Scott Creek Road entrance at Longwood.
Working with the park's volunteers and local businesses, the government will extend the existing carpark by approximately 20 spaces, improve signage to the park's trail network and provide better access for visitors to reach the surrounding walking trail network and neighbouring businesses.
Nestled eight kilometres east of Adelaide, Morialta Conservation Park is home to the popular Mukanthi Nature Play Space.
The new funding will enable the current temporary dirt carpark located near the Mukanthi Nature Play Space to be formalised and connected to the existing bitumen carpark on Stradbroke Road, and provision for dedicated bus parking areas are also being investigated.
The play space is hugely popular, putting pressure on the carpark located adjacent to the site and forcing visitors' vehicles to spill onto neighbouring streets.
The upgrades at Morialta Conservation Park are worth $700,000 and the upgrades at Mark Oliphant Conservation Park are worth $250,000.
Visit www.parks.sa.gov.au for more information.