Have your say on the future of Granite Island Recreation Park
Community engagement to create a shared tourism vision and priorities for visitor experiences in Granite Island Recreation Park is now underway.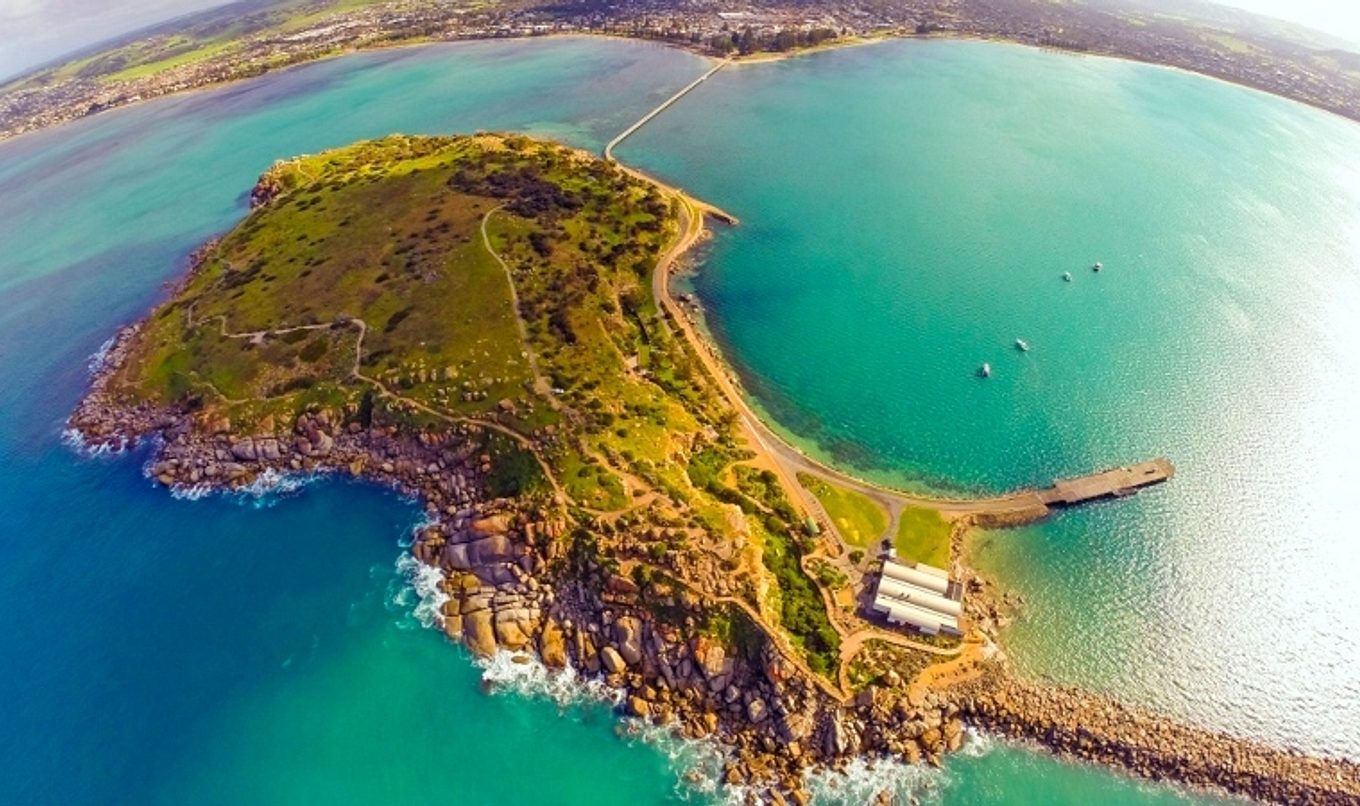 Well-loved by many South Australians, the historic park is home to a wide range of wildlife and bird species including a much loved little penguin colony. It also provides visitors with spectacular seascape views.
National Parks and Wildlife Service Executive Director Mike Williams says creating a Visitor Experience Master Plan for Granite Island Recreation Park provides a crucial opportunity for community members and stakeholders to help shape the park's recreation and tourism future.
"It's a wonderful opportunity to ensure that Granite Island continues to provide its well-loved experiences, but to also capture what could be possible, to reinvigorate the area for contemporary visitor offerings," he said.
"Granite Island is an important site for the local community, and visitors from further afield, who have made it clear they want to see it revitalised.
"The Department for Environment and Water will be working with community and stakeholders to co-create a new master plan for Granite Island so that residents and visitors can experience the best of the Island's nature-based tourism offerings.
"It's an exciting chance to be a part of reimaging the visitor experience on Granite Island and ensuring this park continues to thrive in the future and I encourage all interested stakeholders to participate and share their views."
City of Victor Harbor Mayor Moira Jenkins said the Granite Island Recreation Park is highly important to the City of Victor Harbor and its community.
"Granite Island is often referred to as the jewel in Victor Harbor's crown. However, its importance spans beyond our region as a South Australian icon," Mayor Jenkins said.
"Planning is vital to ensure a bright future for Granite Island. There needs to be a clear vision that is shared by all stakeholders including our community.
"The City of Victor Harbor welcomes the SA Government's commitment to reinvigorating Granite Island and looks forward to the opportunity to help reimagine its future."
As part of changes on the island, the Sculpture Encounters - Granite Island will conclude later this month, following the completion of the three-year hire agreement with the SA Government.
Sculpture by the Sea Incorporated Founding Director David Handley said his team was honoured to deliver Sculpture Encounters - Granite Island during the past three years.
The sculptures will remain on Granite Island until they begin to be removed from 23 April, with visitors able to view them by crossing the causeway to Granite Island from Victor Harbor and then making the two kilometre walk around the island on the Kaiki Trail.
Members and interested stakeholders can contribute to the community consultation by visiting the YourSAy website from 14 April, with other engagement opportunities including 'Walkie Talkie' guided ranger walks of Granite Island Recreation Park, community visioning at the Victor Harbor Farmers Market, and sharing comments at the Victor Harbor Library and the Victor Harbor Visitor Information Centre for four weeks.
Visit www.yoursay.sa.gov.au to find out more.