Mount Lofty magic in the month of March
There's no better time to visit the spectacular Adelaide Hills than in March, as the heat of summer gives way to mild, sunny days. And if the glorious weather wasn't reason enough, in March the Mount Lofty Precinct will also be celebrated as National Parks and Wildlife Service South Australia's Parks of the Month.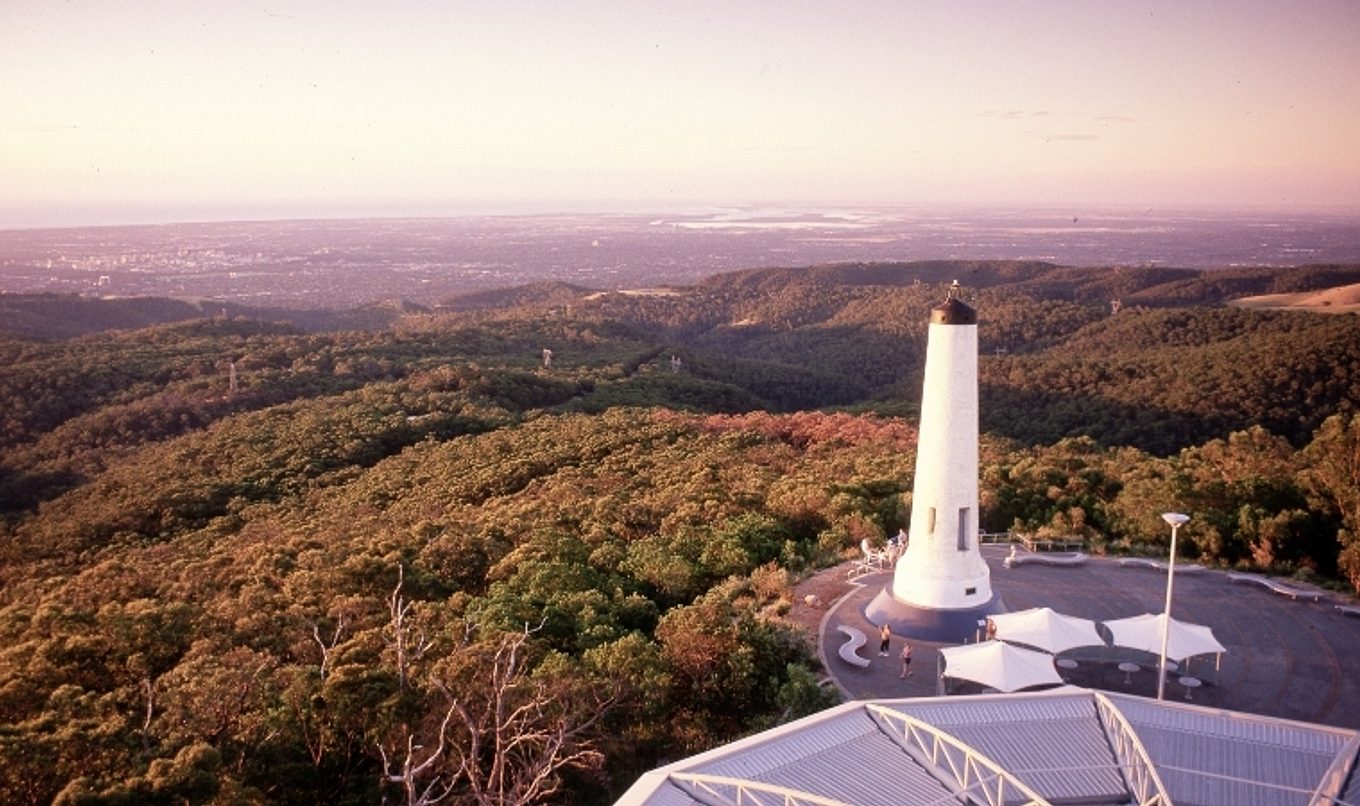 Only a short, 20 minute drive from the city, Mount Lofty Botanic Garden, Mount Lofty Summit, Cleland Wildlife Park and Cleland Conservation Park have plenty on offer for everyone.
You can go for a bushwalk or ride your mountain bike through the stunning natural bushland, visit the cute, feathered, furry and scaly native wildlife of Cleland Wildlife Park or have a picnic in the always beautiful Mount Lofty Botanic Garden.
And don't forget to check out the view from Mount Lofty Summit, the highest peak of the Mount Lofty Ranges which has panoramic views of Adelaide and the Adelaide Hills.
NPWSSA District Ranger Jen Pitman said autumn was a spectacular time of year to visit the precinct.
"If it's outdoor activities you're after it's a great time of year to dust off the hiking boots or pump up the bike tyres and get out there," Jen said.
"There's something for everyone and some great activities have been organised throughout the month for people to enjoy and discover this little paradise that is so close to the city centre."
Park of the month events include:
Yoga and forest bathing
Discover the world of invertebrates and 'mini-beasts' at Cleland Wildlife Park, which is half-price
Join the Cleland Wildlife Park Junior Conservation Club. Your kids will love our new nature based program
Learn about the risks and rewards of fire on the landscape with our fire management team
Guided walks around Mount Lofty Summit
Guided mountain bike rides from the summit to Waterfall Gully.