Become a volunteer park ranger for National Parks and Wildlife Service SA
Ever wanted to help behind the scenes at some of South Australia's most iconic National Parks? Applications are now open in SA's regions for the National Parks and Wildlife Service South Australia (NPWSSA) Volunteer Ranger Program, giving participants the chance to help out in some of South Australia's most unique and beautiful parks.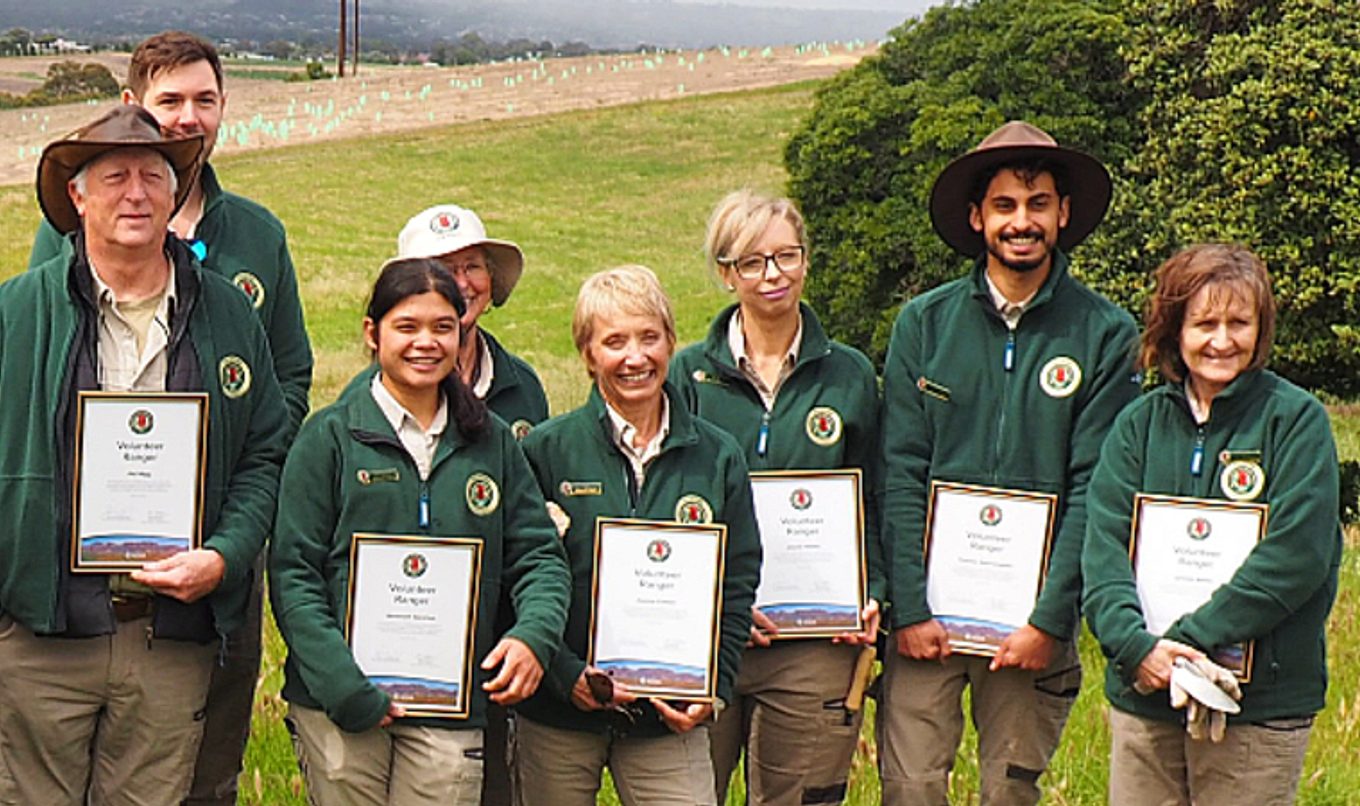 Volunteer rangers are currently being sought in the Eyre Peninsula and Far West, Riverland and Murraylands, Southern Yorke Peninsula, lower South East and Kangaroo Island areas.
Volunteer rangers provide practical and focused hands-on service by supporting park conservation and wildlife, as well as ensuring park visitors have a safe and memorable experience. They help with everything from taking visitors on guided walks through to pest, plant and animal control, undertaking wildlife surveys, trail marking, facilities maintenance and more.
NPWSSA Executive Director Mike Williams said he wanted to build upon the success of the program, which celebrated a significant milestone in October 2020, with 100 volunteer rangers being appointed in the program.
"The South Australian Volunteer Ranger Program provides an opportunity for South Australians with a passion for the environment to get involved in activities that help support the management of our parks and reserves and connect people to nature," he said.
"We want to improve visitor experiences and increase the number of people who can enjoy our parks across South Australia and volunteer park rangers play a crucial role in this.
"We are looking to continue to build a strong network of volunteer rangers across the state, so I encourage all interested applicants to apply."
Participation is flexible according to regional requirements. It may be a once a week commitment, or small blocks of time. Activities may sometimes be for a single volunteer ranger or for a group of volunteer rangers.
The program is currently run across multiple national parks in South Australia, including Glenthorne National Park-Ityamaiitpinna Yarta, Dhilba Guuranda-Innes National Park, Flinders Chase National Park, Ikara-Flinders Ranges National Park and Mount Remarkable National Park.
For more information and to apply to join visit www.parks.sa.gov.au/volunteer/volunteer-ranger-program