New experience showcases Kangaroo Island Wilderness trail recovery
The Kangaroo Island Wilderness Trail (KIWT) will reopen for walkers from 1 December for the first time since last summer's devastating bushfires.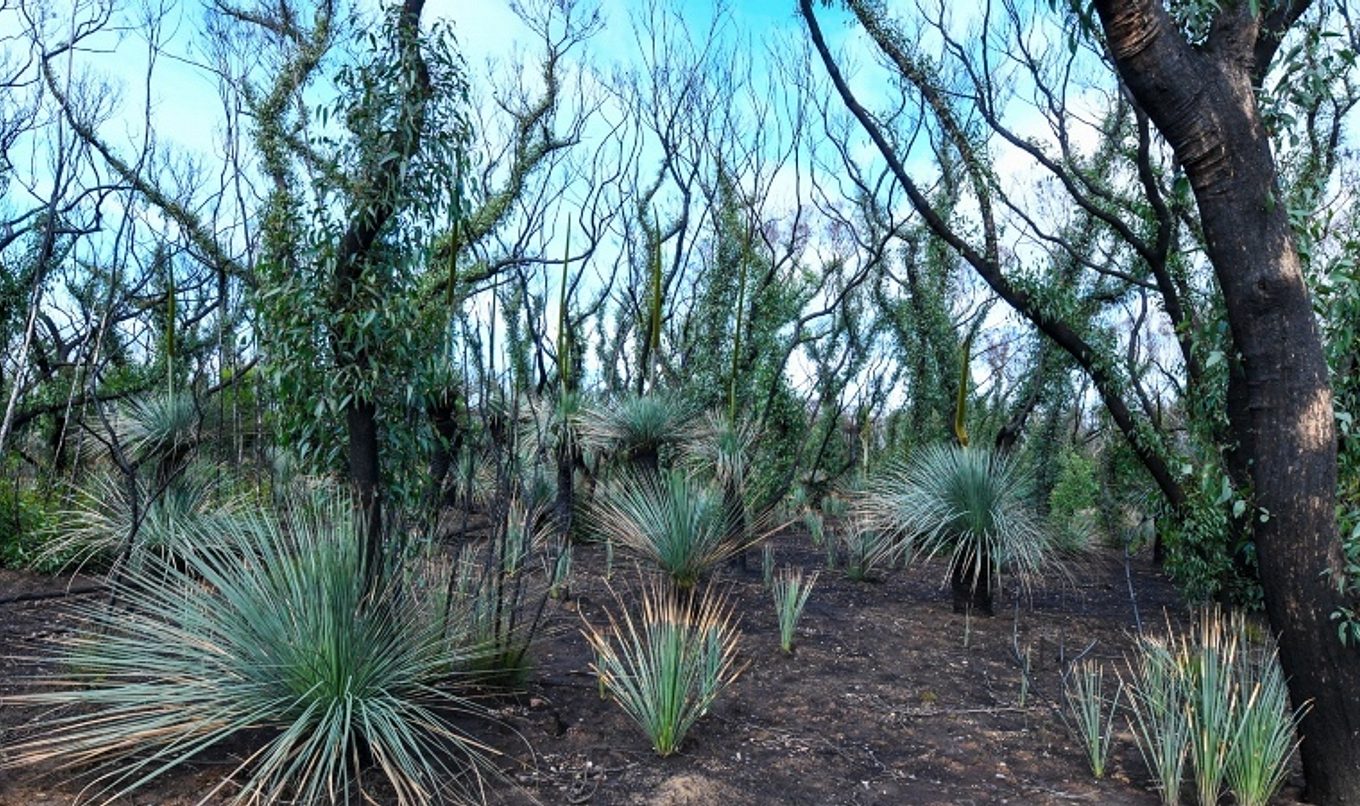 A modified version of the trail will be accessible for day walkers who book with one of the tour operators licensed for the walking trail. This opportunity provides a unique experience for visitors to connect with the post-bushfire landscape and see the regeneration of the Flinders Chase National Park, Kelly Hill Conservation Park and the Cape Bouguer Wilderness Protection Area.
Last summer's bushfires destroyed much of the KIWT and its associated infrastructure.
A huge amount of work has been carried out to begin to bring the trail back to life. This work is ongoing and the KIWT - Fire Recovery Experience has been created so that walkers can experience the recovering bush landscape earlier than originally expected.
Walkers will be supporting bushfire recovery with a portion from every KIWT visitor use fee going directly to conservation efforts in Flinders Chase National Park. Walkers will also be encouraged to contribute to important data collection by recording wildlife sightings as part of their walking experience.
The KIWT has been hugely popular since it opened in October 2016 with more than 7000 walkers having experienced the attraction.
The reopening of the trail is an important step for the Kangaroo Island community who have first had to deal with last summer's devastating bushfires and then the impacts of COVID-related restrictions affecting tourism.
All South Australians, and those from further afield, are encouraged to take the opportunity to walk the trail and experience the wonders of Kangaroo Island.
KIWT Manager Alison Buck said the trail provided the opportunity for visitors to disconnect from the modern world and to give themselves the chance to relax and take in our unique scenery.
"It provides walkers with an amazing opportunity to experience coastal views that you were unable to glimpse before," Ms Buck said.
"You can see the contours of the land from the trail and the regeneration of the surrounding bush. The trail is a wonderful opportunity to connect with nature and the friends and family you walk with.
"While the change in scenery may be confronting for some I believe it really provides a lot of hope for many, and really showcases how our Australian bush recovers after fire."
Sections of the trail have been repaired to enable walkers to complete the five-day trail via individual, modified day walks. Staying overnight on the trail is not available at this stage, as NPWSSA works through a process to reimagine some parts of the trail, including campgrounds.
The KIWT Fire Recovery Experience will only be accessible to walkers who book with a licensed tour operator.
To find out more visit www.kangarooislandwildernesstrail.sa.gov.au